30th September 2017
 Presto Editor's Choices

,

  Presto Editor's Choices - September 2017
It often feels as if more than half of the year's new classical recordings are released in September, so there have been some particularly tough decisions to make this month, not to mention a few unexpected delights - several of the recordings that have most captivated me over the past few weeks have been discs which I first picked up largely out of curiosity and ended up returning to time and again for the sheer pleasure of it! (I don't think I'd ever heard a note by Kara Karayev until a couple of weeks ago, and my knowledge of Sibelius's piano music was pretty much limited to one or two little pieces recorded by Glenn Gould - but we live and learn!).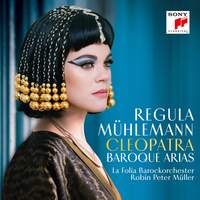 Regula Mühlemann (soprano), La Folia Barokorchester, Robin Peter Müller
This imaginative collection of baroque depictions of the Egyptian queen in all her infinite variety shows the light, bright-voiced Swiss soprano really coming into her vocal prime; she's a great advocate for curiosities by the likes of Sartorio and Legrenzi, but the highlight is a heartbreakingly desolate account of 'Se pietà di me non senti' from Handel's Giulio Cesare.
Available Formats: CD, MP3, FLAC, Hi-Res FLAC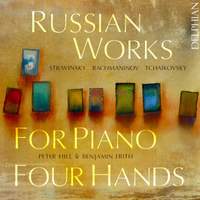 Peter Hill & Benjamin Frith (piano)
Frith and Hill have been working together for three decades, and it shows - the synergy between them is such that at several points I genuinely thought I was listening to a single super-pianist! The transcription of Petrushka in particular dazzles with its percussive brilliance, though their immaculate blend in the hushed, intimate sections elsewhere is almost more remarkable.
Available Formats: CD, MP3, FLAC, Hi-Res FLAC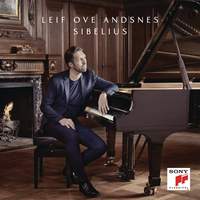 The Norwegian pianist's love for this relatively neglected area of Sibelius's output shines through in every bar of this collection - the gentle charm and intimacy of much of the music here took me quite by surprise, and the famous Valse Triste comes up as afresh as paint when heard in the context of the rest of the album. Easy listening in the best possible sense of the term.
Available Formats: CD, MP3, FLAC, Hi-Res FLAC, Hi-Res+ FLAC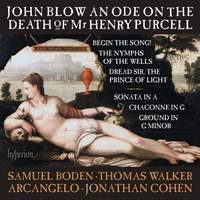 Arcangelo, Jonathan Cohen
An affectionate, engaging survey of imaginative odes and instrumental works by Purcell's friend and mentor; tenors Thomas Walker and Samuel Boden sing with relaxed authority and care for the text, whilst the stentorian young British bass Callum Thorpe is surely destined for great things.
Available Formats: CD, MP3, FLAC, Hi-Res FLAC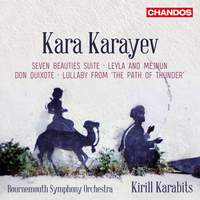 Bournemouth Symphony Orchestra, Kirill Karabits
This collection of suites and symphonic poems by the Azerbaijani composer is tremendous fun, with a pervasive atmosphere of the swashbuckling Hollywood epics of the mid-twentieth century; Karayev's centenary falls next year, and I do hope that it occasions more opportunities to explore his wonderfully vivid music.
Available Formats: SACD, MP3, FLAC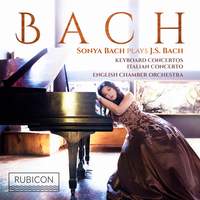 Sonya Bach (piano), English Chamber Orchestra
Chalk and cheese has never seemed more appetising than it does here, with the young Korean pianist's big, bright Steinway quite beautifully offset by the small-but-perfectly-formed ensemble of the English Chamber Orchestra; the way she dances in and out of the sonic spotlight is a delight, and the performances have tremendous swing and impetus.
Available Formats: 2 CDs, MP3, FLAC, Hi-Res FLAC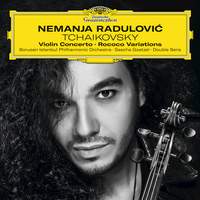 Nemanja Radulović (violin/viola), Borusan Istanbul Philharmonic Orchestra, Sascha Goetzel
Radulović's approach to the concerto bursts with such spontaneity and vitality that it seems like whole stretches are being improvised on the spot, particularly in the boisterous Finale where the music's gypsy elements are firmly to the fore. The astute, persuasive arrangement of the Rococo Variations (for viola, piano and small ensemble) is also a delight.
Available Formats: CD, MP3, FLAC, Hi-Res FLAC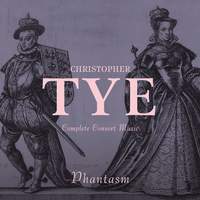 In all honesty, I wasn't really expecting an entire disc of In Nomines for viol consort to get my pulse racing, but that's exactly what these vibrant, full-blooded performances do - the music really dances, and in such a way that at times it feels as if the tavern or the theatre is never very far away, despite the largely penitential vibe of the track-list!
Available Formats: CD, MP3, FLAC, Hi-Res FLAC