13th July 2015
 Obituary

,

  Jon Vickers (1926-2015)
I was travelling home from a concert on Saturday night when I heard of the passing of the great Canadian tenor Jon Vickers, who died on Friday following a lengthy struggle with Alzheimer's disease; switching on my phone on the journey back, my timelines were flooded with video-clips and other tributes to a singer who inspired generations of singers and opera-goers, some of whom had encountered him only through recordings and others who recounted the privilege of experiencing him live, remarking that even his distinguished legacy on disc could not possibly do justice to the visceral impact of his voice in the theatre.
Born in Canada in 1926, Vickers studied singing in Toronto and spent his early career there before taking up a position in London at the Royal Opera House in 1957, where his early roles included Don José in Carmen and Enée in Les troyens. Not lucky or quite old enough to have heard Vickers live, I first experienced his stentorian but eloquent singing in the latter opera on Colin Davis's 1969 recording, and it remains my reference-point for this fiercely demanding role. With a huge, powerful voice capable of encompassing the most gruelling of heroic tenor roles in French, German and Italian repertoire and more (his astonishing vocal heft was allied to keen dramatic intelligence and keen stylistic awareness, and significantly more convincing delivery of text across various languages than some of his competitors in these roles), Vickers specialised in tortured, conflicted characters and outsiders such as Beethoven's Florestan, Bizet's Don Jose, Verdi's Otello, and in particular Wagner's Siegmund and Tristan. (Tannhäuser was to have followed, at Covent Garden in 1970, but the devoutly Catholic Vickers withdrew, citing religious objections to portraying a character in thrall to Venus and in conflict with the Pope).
Despite his unparalleled impact in heldentenor roles, Vickers also made several successful forays into the bel canto and even baroque repertoire, where few dramatic tenors these days dare to tread: Callas picked him to sing Giasone opposite her in Cherubini's Medea just a couple of years into his professional career, Thomas Beecham selected him for his controversial 1959 recording of Messiah in an orchestration by Eugene Goossens, and he was widely acclaimed as Pollione in Bellini's Norma and even Nerone in Monteverdi's L'incoronazione di Poppea (these days almost exclusively the province of mezzos and high countertenors!). Though first and foremost a stage animal, Vickers's occasional excursions into song and oratorio were every bit as compelling as his operatic performances: though his high-octane Schubert had its detractors, I treasure his almost Lear-like late-career account of Winterreise (one of the few recordings of this cycle by a dramatic tenor), and his early Dream of Gerontius (recorded when he was just thirty, under Sir John Barbirolli) packs a similar punch.
But for many it was his performances of the title-role of Britten's Peter Grimes (a role which he first assumed in the 1960s and recorded for Sir Colin Davis in 1978) that epitomise the unique combination of poeticism, searing dramatic instinct and sheer vocal horsepower that characterised Vickers's artistry. Cliché though it is to talk about a singer redefining a role, it couldn't be more appropriate in the case of Vickers's tormented, visionary fisherman – far brawnier of voice and physique than the creator of the role, Peter Pears, Vickers's Grimes influenced several generations of audiences and directors alike, to the extent that Grimes is now almost always cast with a dramatic heavyweight voice rather than the light lyric 'English Tenor' sound for which it was conceived.
When I arrived home on Saturday after hearing the news of Vickers's passing, I revisited video footage of the Act Three scene in which a broken Grimes wanders demented on the beach, trying to pieces together the fragments of his identity; in this context in particular, the raw pity and terror which he elicits in this scene made it almost unbearable to watch.
Jon Vickers died in Ontario on 10th July; he is survived by two daughters, three sons, and eleven grandchildren. "Go forth upon thy journey, Christian soul."
Recordings referenced in this article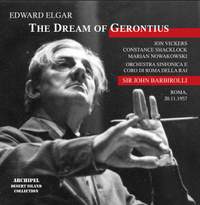 Vickers recorded the title-role in Elgar's oratorio in November 1957, under Sir John Barbirolli, with the English contralto Constance Shacklock as The Angel.
Available Formats: 2 CDs, MP3, FLAC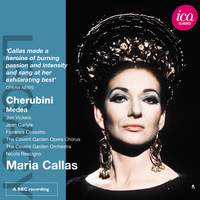 Recorded live at Covent Garden under Nicola Rescigno in summer 1959, this Medea catches Callas in her prime as the infanticidal heroine and Vickers as her feckless paramour Giasone.
Available Formats: MP3, FLAC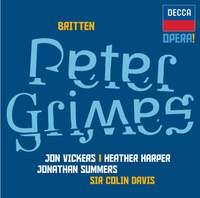 Vickers sings the title-role on this 1978 studio recording under Sir Colin Davis, with Heather Harper as Ellen and Jonathan Summers as Balstrode.
Available Formats: MP3, FLAC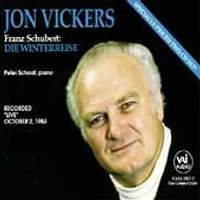 Vickers is accompanied by Peter Schaaf on this live recording from 1980.
Available Format: 2 CDs