Latest update: COVID-19 Shipping Delays. Presto is committed to the health and well-being of our staff. Our warehouse team are currently working hard to ensure your order is despatched as quickly as possible. Unfortunately you may experience slight delays as some deliveries are taking longer than usual. Thank you
14th December 2020
 New Publications

,

  New Music Book Publications - 14th December 2020
Welcome to our latest selection of new music books. Our picks this time round include books on composers including Mahler, Arvo Pärt, Stravinsky, Thomas Adès, and George Frederick Bristow; a guide to the Baroque Violin & Viola; examinations of Occitanian Crusade Songs and American Hymnody in the antebellum period of the United States; an exploration of the Big Band years of Louis Armstrong's career; an anniversary edition of the diaries of Brian Eno; a discussion of the politics of UK rap; and an account of the revitalisation of Broadway in the mid-1970s.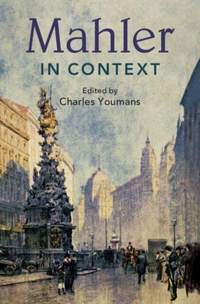 Charles Youmans (editor); Cambridge University Press; Hardback
Focusing on the contexts surrounding Gustav Mahler, this collection of essays provides a sense of the complex cross-currents against which he was reacting as conductor, composer, and human being. Topics explored include his youth and training, performing career, creative activity, philosophical influences, and his reception after his death. Together, it offers a wide-ranging investigation of the ecology surrounding Mahler as a composer.
Available Format: Book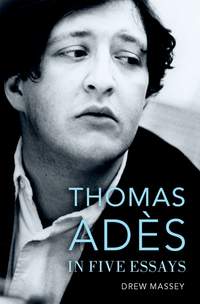 Drew Massey; Oxford University Press; Hardback
In this series of five interlocking essays, author Drew Massey provides an illuminating look at the formal characteristics of Thomas Adès's music, considers his work from the perspective of a contemporary listener, and places it within the larger context of developments in twentieth-century British music.
Available Format: Book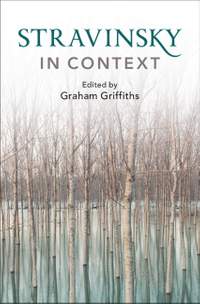 Graham Griffiths (editor); Cambridge University Press; Hardback
Thirty-five short essays explore the eventful life from which Stravinsky's compositions emerged. Together, they look at various periods including the composer's childhood in St. Petersburg, his years in exile at the centre of dynamic and ever-evolving cultural environments. They also cover Stravinsky's complicated relationship with the Soviet Union, whilst also anticipating his legacy from the varied perspectives of publishing, research and even - in the iconic example of The Rite of Spring - space exploration.
Available Format: Book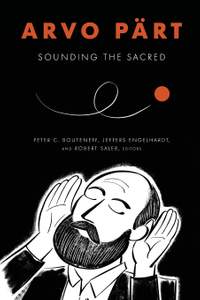 Peter Bouteneff, Jeffers Engelhardt, & Robert Saler (editors); Fordham University Press; Paperback
This book offers critical analyses of the historical contexts of Pärt's experimentation, medievalism, and diverse creative work, including acoustic, theological, and representational grounds of silence in the composer's music, as well as intersections of theology, sacred texts, and spirituality, reframing Pärt studies around the materiality of sound, its sacredness, and its embodied resonances within secular space.
Available Format: Book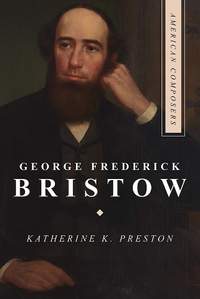 Katherine K. Preston; University of Illinois Press; Hardback
As American classical music struggled for recognition in the mid-nineteenth century, George Frederick Bristow emerged as one of its most energetic champions and practitioners. This book explores the life and works of a figure admired in his own time and credited today with producing the first American grand opera and composing important works that ranged from oratorios to symphonies to chamber music.
Available Format: Book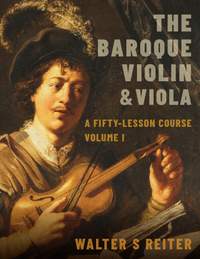 Walter Reiter; Oxford University Press; Paperback
With this new guide, distinguished performer and pedagogue Walter Reiter provides a comprehensive exploration of the Baroque period's rich and varied repertoire. Volume One covers the basics of choosing a violin, techniques to produce an ideal sound, and sonatas by Vivaldi and Corelli. Practical exercises are integrated into each lesson, and accompanied by video demonstrations on the book's companion website.
Available Format: Book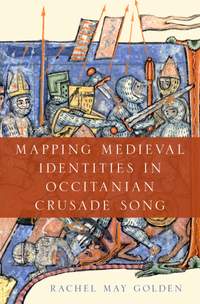 Rachel May Golden; Oxford University Press; Hardback
In response to the early Crusade campaigns of the twelfth and thirteenth centuries, Christians of the region turned to producing monophonic, poetic song, encompassing both secular and sacred genres. These works assert shifting regional identities and worldviews, exploring devotional practices and religious beliefs. This book demonstrates the profound impact the Crusades had on two seemingly discrete musical-poetic practices: the Latin, sacred Aquitanian versus, and the vernacular troubadour lyric.
Available Format: Book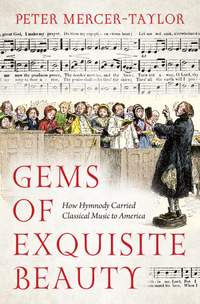 Peter Mercer-Taylor; Oxford University Press; Hardback
Hymnody was the most popular genre of the antebellum period in the United States, and the unquenchable thirst for new tunes led to a phenomenon largely forgotten today: in their search for material, editors lifted hundreds of tunes from the works of major classical composers to use as settings of psalms and hymns. This is the first in-depth study of the rise and fall of this adaptation practice, its artistic achievements, and its place in nineteenth-century American musical life.
Available Format: Book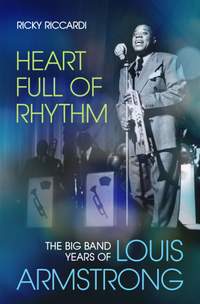 Ricky Riccardi; Oxford University Press; Hardback
Between 1929 and 1947, Louis Armstrong transformed himself from a little-known trumpeter in Chicago to an internationally-renowned star. However, this era wasn't without its problems, from racist performance reviews and being held up at gunpoint by gangsters to struggling with an overworked embouchure and getting arrested for marijuana possession. This book traces his mid-career fall from grace and subsequent dramatic resurgence.
Available Format: Book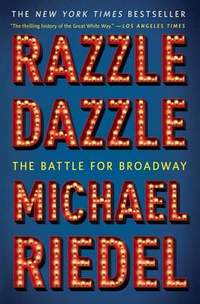 Michael Riedel; Simon & Schuster; Paperback
Razzle Dazzle is a narrative account of the people and the money and the power that turned New York's gritty back alleys and sex-shops into the glitzy, dazzling Great White Way. In the mid-1970s, Times Square was the seedy symbol of New York's economic decline. Bernard Jacobs and Jerry Schoenfeld turned a collapsed theatre-owning holding company into one of the most successful entertainment empires in the world, spearheading the revitalisation of Broadway and the renewal of Times Square.
Available Format: Book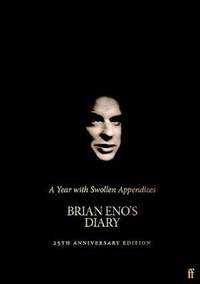 Brian Eno; Faber & Faber; Hardback
The diary and essays of Brian Eno are here republished twenty-five years on with a new introduction by the artist in a beautiful hardback edition. This edition has been redesigned in the same size as the diary that eventually became this book. It features two ribbons, pink paper delineating the appendices (matching the original edition) and a two-tone paper-over-board cover, which pays homage to the original design.
Available Format: Book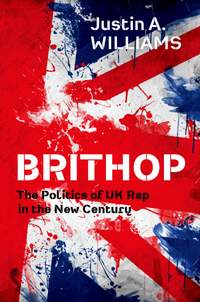 Justin A. Williams; Oxford University Press; Paperback
As a cultural force that is often discussed as giving voice to the voiceless and empowering marginalised communities, hip-hop has become a space in which to explore and debate issues of global community. Through themes of nationalism, history, subculture, politics, humor and identity, this book explores multiple forms of politics in rap discourses from Wales, Scotland and England.
Available Format: Book