Latest update: COVID-19 Shipping Delays. Presto is committed to the health and well-being of our staff. Our warehouse team are currently working hard to ensure your order is despatched as quickly as possible. Unfortunately you may experience slight delays as some deliveries are taking longer than usual. Thank you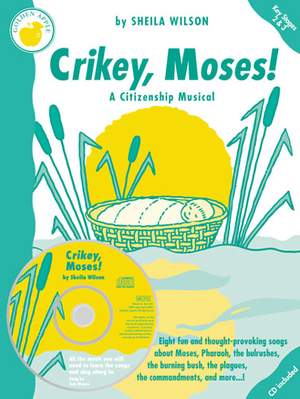 Quantity Deal

,

 Sheila Wilson: Crikey, Moses!
Out of stock at the UK distributor
This product qualifies for our Quantity Discount offer
Contents
Crikey, Moses!
Gnats, Gnats, Everywhere! (Even In Your Underwear!)
Holy Moses! 'I Am Who I Am!'
Lord Have Mercy (3 Part Round)
Love Your God!
Pharaho! (What I Say Gets Done...)
Who's That Crying?