16th March 2023
Artist Profile

,

Firefly: The Music of Emily Remler
Electric guitarist Emily Remler is not exactly a player on many people's radar in the same way perhaps a Wes Montgomery or George Benson might be, but those who do know her music tend to hold her in high regard, and rightly so. Active from the mid-70s until 1990, Remler was born in New Jersey and began on the guitar at 10 years of age. Influenced early on by popular guitarists of the time like Jimi Hendrix and Johnny Winter, she later studied the work of guitarists like Wes Montgomery, Joe Pass, and Charlie Christian, before relocating to New Orleans and taking up blues and jazz gigs around the city, and began recording her own music in 1981 with her debut studio album Firefly. Another guitarist she studied heavily, Herb Ellis, even praised her as the "new superstar of guitar" and gave her a glowing introduction at the Concord Jazz Festival in 1978.
Despite all this, Remler often found the odds stacked against her due to her gender; even by 1985 after the jazz public had had plenty of chances to discover her talents she remarked "Now they know that I can play, but I still have to prove myself every single time." Remler was also an educator herself and produced a small handful of instructional videos, which may be worth hunting down for any guitarists reading. She sadly died of heart failure while out on a tour of Australia at only 32 years of age, with musical tributes at the time pouring in from Herb Ellis, Eddie Gómez, and Nelson Rangell among many others. A quietly influential figure for female instrumentalists in jazz, fellow American jazz guitarist and Berklee alumnus Sheryl Bailey once cited a Remler concert she saw at the age of 18 as being the inspiration for continuing her own guitar studies.
Remler's 14-year career spans a handful of studio records and session appearances – here are some of our favourites…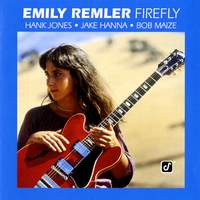 Despite this debut album of Remler's releasing in the early '80s, Firefly takes more inspiration from the sound of '60s bebop she loved so dearly – Remler has even been quoted as saying in a 1982 interview; "I may look like a nice Jewish girl from New Jersey, but inside I'm a 50-year-old, heavy-set black man with a big thumb, like Wes Montgomery." Remler anecdotally mentions in the liner notes that the Firefly sessions were boldly recorded with no rehearsals; accompanied by pianist Hank Jones, bassist Bob Maize, and drummer Jake Hanna, Firefly was a popular hit and resulted in Concord Jazz extending her recording contract for another three studio albums.
Available Formats: MP3, FLAC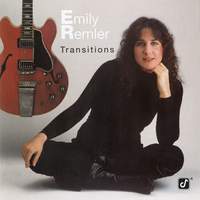 Remler's third album was recorded with a quartet that includes former Bill Evans bassist Edgar Gómez in the rhythm section, and with her other bandmates being trumpet player John D'earth and drummer Bob Moses it's down to Remler to provide both accompaniment and leading duties. Quite fittingly, Transitions marks something of a turning point in Remler's songwriting where she began to expand her palette outside of her early bebop influences, particularly so in her original tunes, with more of a Latin-influenced feel to tunes like 'Transitions' and opening track 'Nunca Mais'.
Available Formats: MP3, FLAC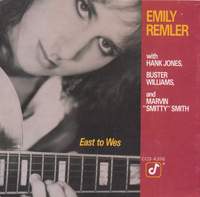 There's no prizes for guessing who Remler's 1988 record East to Wes pays tribute to; Remler deliberately draws on Wes Montgomery's early influences in bossa nova (and the head melody features Wes' distinctive 'octave lead' technique), while also featuring a tribute to her friend and champion Herb Ellis in the form of 'Blues for Herb'. Some more modern touches make this one of her more forward-looking albums, and her technical faculties are unabashedly on full display.
Available Formats: MP3, FLAC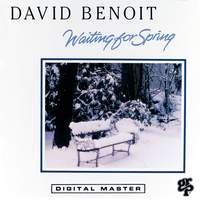 Remler can be heard on this studio album by pianist David Benoit, a pretty straight-ahead sounding record for the late '80s. While Benoit himself has plenty of excellent solo spots himself, Remler's guitar (on all tracks except the final 'Secret Love') is hard to miss on this one.
Available Formats: MP3, FLAC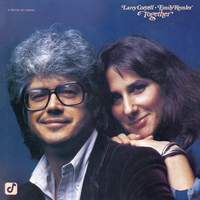 Larry Coryell & Emily Remler
Fellow guitarist Larry Coryell discovered Remler's music through her 1985 record Catwalk and was impressed by her playing, remarking that "her swing and time feel that was just about the best I had ever heard from any guitarist, male or female". Recorded as a pure duo album with both guitarists alternating between acoustic and electric instruments, the two players' equally distinctive playing styles shine through on tunes by Clifford Brown, Pat Martino, Antônio Carlos Jobim and others.
Available Formats: MP3, FLAC