13th May 2022
 Recording of the Week

,

  Gilad Hekselman, 'Far Star'
Israel-born guitarist Gilad Hekselman has been a regular on the New York jazz scene since arriving in his early 20s back in 2004, quickly ingratiating himself with some of the best local players; Hekselman's impressive sideman credits include collaborations with folks like Chris Potter, Anat Cohen, Esperanza Spalding, Becca Stevens, and Avishai Cohen just to name a few. Hekselman also made a name for himself just as quickly as a solo artist, and has been an active bandleader releasing his own music since 2006. But it's on his tenth album Far Star, releasing today on Edition Records, that he's at his most creative. While Hekselman plays many of the instruments on Far Star himself, he's also enlisted quite the all-star cast of accompanists for his latest studio outing; on piano is none other than Shai Maestro, whose album Human on ECM found success as an early hit of last year, while three guest drummers – Eric Harland, Amir Bresler, and Ziv Ravitz – and hip-hop producer Nomok are among his other collaborators. With an evidently curious mind, Far Star offers new listeners the perfect opportunity to experience the many sides of the guitarist's musical personality, while those who've been hip to his music for some time now will no doubt be impressed by how far his work has come.
On a surface level, Hekselman's tone is actually pretty far from the more orthodox sounds of straight-laced bebop guitarists. True to the experimental edge of the contemporary New York scene, Far Star makes liberal use of electronic textures – be it choppy beats or manipulation of Hekselman's guitar tone – to the point where there's no song on Far Star that shares the exact same sonic palette. Rather than try to emulate the sounds of old-school beboppers like a Wes Montgomery or Jim Hall, Hekselman fully embraces the modern capabilities of fusing electronic music with acoustically-performed jazz, and the results make for some incredibly pleasing ear candy. Just listen to a track like 'Fast Moving Century''s busy, glitchy electronic beat reminds me of something Tigran Hamasyan might have explored (Hekselman has collaborated with Hamasyan on at least one occasion in the past), whose nu-jazz-style breakdown gives way to lines of spiralling guitar.
Other tracks are a little more obvious in their influences; 'Magic Chord' has Hekselman indulging in a bit of Allan Holdsworth flavours with its uneasy chord movements, paying homage to the late fusion wizard. Rather fittingly, it's one of the tracks where Hekselman really lets himself take off into proper far-flung shred land, immediately preceded by the comparatively chilled-out 'Cycles' which, true to its name, is built around a cyclical yet earwormy guitar melody.
It's a lonely whistled melody that takes us into 'Long Way From Home', the opening track, a song that really leans into the guitar's role in Spaghetti Western sounds, while the latter half of the track has Hekselman's pianist of choice Maestro taking a piano solo practically drenched in warm reverb, and Hekselman makes great use of studio overdubbing with some nicely layered acoustic parts, too. Similarly delicate acoustic sounds find their way into 'I Didn't Know' with some welcome extra string accompaniment, while the multi-faceted 'Far Star' – one of the most ambitiously-structured tracks on the record – more than makes its case for being the centrepiece of the album. For fans of more wonky hip-hop-influenced sounds, don't despair; producer Nomok comes on-board for 'The Headrocker', one of the more overtly 'nu jazz' tracks on the record, funky drums and whomping bass abound.
While Hekselman's dexterity on the fretboard is nothing to sniff at, it's hard not to feel that the real strengths of Far Star lie in his knack for lyrical melodies and keen ear for songwriting; and yet all these disparate ideas sound like anything but a kitchen-sink approach to an album, with a surprising coherence no doubt due to many long studio hours. Hekselman's eight original tunes have a real ebb-and-flow that not every contemporary jazz record can boast, making Far Star easily one of the most exciting jazz guitar albums of the year so far.
Available Formats: CD, MP3, FLAC, Hi-Res FLAC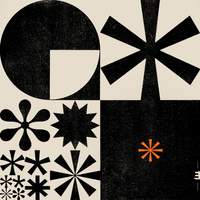 Limited edition orange vinyl
Available Formats: Vinyl Record, MP3, FLAC, Hi-Res FLAC