6th January 2022
 New Release Round-up

,

  Jazz New Release Round-Up - 6th January 2022
Our pick of the latest jazz releases include instrumental psychedelic soul from Anemoia, reinterpretations of pianist Winifred Atwell, and young trumpeter-vocalist Andrea Motis alongside the WDR Big Band Cologne.
The sophomore album from Miami-based trio Anemoia is filled to the brim with funky grooves, deft guitar passages and chilled-to-the-core vibes, combining psychedelic soul with improvised jazz.
Available Formats: MP3, FLAC, Hi-Res FLAC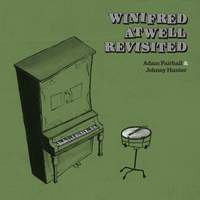 Adam Fairhall & Johnny Hunter
The duo of pianist Adam Fairhall and drummer Johnny Hunter explore the sounds of early jazz - namely stride and free music - through an avant-garde lens. For their latest project, the pair tackle the repertoire covered by Trinidadian pianist Winifred Atwell, who experienced the height of her popularity in post-war Britain; Winifred Atwell Revisited sees the music of American honky-tonk piano and British music hall traditions into Fairhall and Hunter's piano-drums duo setting.
Available Formats: CD, MP3, FLAC, Hi-Res FLAC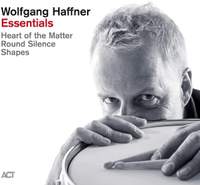 This new 3 CD set from ACT Music compiles three out-of-print albums from German drummer Wolfgang Haffner; Shapes, Round Silence, and Heart of the Matter, all released between 2006 and 2012.
Available Format: 3 CDs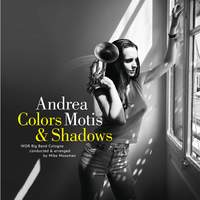 Young Spanish trumpeter-vocalist Andrea Motis' latest album sees her teaming up with the WDR Big Band Cologne for a selection of primarily original tunes, arranged with the help of big band leader Mike Mossman.
Available Formats: CD, MP3, FLAC, Hi-Res FLAC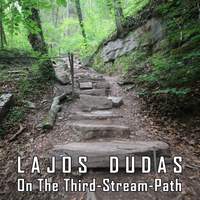 The music of brass player Lajos Dudas has always navigated the realms of avant-garde jazz and classical, with his latest album encompassing both styles alongside numerous ensembles he's worked with over the course of recording.
Available Formats: CD, MP3, FLAC