2nd December 2021
 Favourites

,

  Jazzy Christmas Favourites From Presto Music
Another year, another inevitable Christmas recordings list. Christmas albums are often dime a dozen, so it's hard to know where to find the quality recordings - although that's all rather subjective anyway - so hopefully our selection manages to scratch that itch for Christmas tunes without being too gaudy. This year we've had new releases from evergreen vocalist Norah Jones, as well as an excellent instrumental Christmas album from Till Brönner, and even an anniversary reissue of Michael Bublé's easy-listening holiday classic. There's some classic picks in here too from the likes of Vince Guaraldi, Frank Sinatra, and Ella Fitzgerald, just to name a few.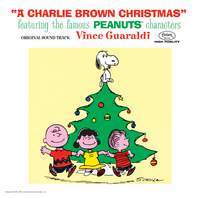 It might seem curious that one of the best-loved Christmas jazz albums should have originated from a kids cartoon show, but decades since its release Vince Guaraldi's A Charlie Brown Christmas score has lost none of its original charm. Alongside swinging arrangements of classics like 'What Child Is This' and 'The Little Drummer Boy' it also includes sparkling originals like 'Christmas Is Coming' and the brilliant 'Skating' (even if you never watched the programme I bet you'll know the tune). Guaraldi's trio, with bassist Fred Marshall and drummer Jerry Granelli, play with unfailing taste, making this ideal seasonal mood music for dinner parties.
Available Format: CD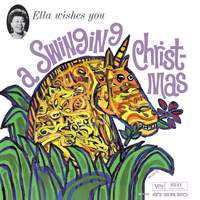 A lightweight and enjoyable set of Christmas cheer, Ella Fitzgerald, backed by an orchestra conducted by Frank DeVol and an occasional vocal group are having a ball on jazzy versions of songs such as as 'Jingle Bells', 'Santa Claus Is Coming to Town', 'Winter Wonderland' and 'Frosty the Snowman'.
Available Formats: CD, MP3, FLAC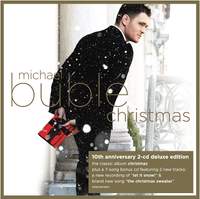 I'm sure there's a few of you grimacing at us including Michael Bublé on our 'jazz' Christmas list... but what is easily the most popular easy-listening Christmas record of the 21st Century enjoyed its 10th anniversary this year, reissued as a 2CD set featuring new songs and 16-page booklet.
Available Format: 2 CDs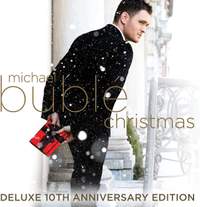 And for the real diehard Bublé fans, the deluxe edition of Christmas also includes a 48-page hardbound book, individually numbered lithograph, an exclusive green vinyl version of the album, Christmas tree ornament, wrapping paper & Christmas cards, and a 'Making Of' DVD.
Available Format: CD + DVD Video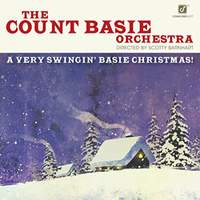 The Count Basie Orchestra & Scotty Barnhart
While Basie passed away in 1984, his big band orchestra is kept alive in his spirit by alumni directors, in this case Scotty Barnhart. The album features pianist Ellis Marsalis and tenor saxophonist Plas Johnson, as well as singers Johnny Mathis, Ledisi, and the excellent Carmen Bradford. A Very Swingin' Basie Christmas offers a pleasant mix of up-tempo swinging sleigh bell tunes and slow winter ballads.
Available Format: CD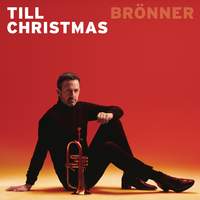 This isn't the first album of Christmas music by German saxophonist Till Brönner - this year's selection features easy-going instrumental jazz versions of 'Silent Night', 'Silver Bells', 'It's Beginning to Look a Lot Like Christmas' and many more. Available on CD, vinyl and digital download.
Available Formats: CD, MP3, FLAC, Hi-Res FLAC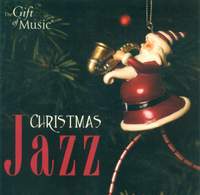 Featuring the talents of Louis Armstrong, Bing Crosby, Ella Fitzgerald, Peggy Lee and many others, a compilation like this is a solid place to begin. From 'Winter Wonderland' to 'Zat You, Santa Claus', the wit, charm and musicianship of these great artists shines as brightly as ever!
Available Formats: CD, MP3, FLAC
Alan Barnes' 'Jazz Christmas Carol' makes for an interesting listen - a suite crafted around the Dickens classic, with the instrumentalists each playing characters from the story (Scrooge being a dark baritone sax, Cratchit a clarinet and Jacob Marley a trombone). A real treat for fans of Dickens and jazz!
Available Formats: MP3, FLAC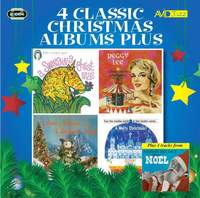 Ella Fitzgerald / Peggy Lee / Charles Brown / Stan Kenton
This is a terrific compilation, offers Peggy Lee's 1960 Christmas Carousel; the great unsung jazz and soul singer Charles Brown from 1961 Sings Christmas Songs; Big Band maestro Stan Kenton's smooth A Merry Christmas, Ella's album mentioned above, and as a bonus E.P. legendary hornman Sidney Bechet gets festive from 1958 Joue Noe.
Available Format: 2 CDs