7th December 2021
 Recommended New Release

,

  Tokyo Glow: Japanese City Pop Selected by DJ Notoya
I'll always jump at the chance to talk about city pop, and with this excellent new compilation of underrated cuts from the genre's heyday courtesy of We Want Sounds, I have the perfect excuse. A somewhat loosely defined subgenre of popular music originating in 1980s Japan, the term 'city pop' is more often used retrospectively by international fans of the genre - to any growing up around that time it's simply 'pop music' (although I do recall seeing a small city pop CD display at Tower Records in Shibuya a couple of years back). Perhaps the easiest comparison to make is it's what us in 'The West' might call A.O.R., combining the sounds of soft rock and funk music for a young, city-dwelling professional crowd - though city pop artists do throw in the odd bit of adventurous jazz harmony every now and then. Many of the instrumentalists and songwriters, after all, were often seasoned session musicians in their own right with incredibly well-rounded knowledge of music theory; one group on Tokyo Glow for example, The New Generation Company, was something of a supergroup of musicians who would play for artists like Tatsuro Yamashita (a progenitor of '80s Japanese pop who sadly doesn't make it onto this compilation). It's likely due to this that the retro sounds of city pop strike a chord with modern music listeners, who find an unassuming depth to the style where perhaps they feel contemporary mainstream pop music is lacking - and then there's the romanticised image of 1980s Japan.
Pictured: Hatsumi Shibata
Like much of modern music, the aesthetics of city pop were heavily influenced by the emerging technologies of the era - particularly in 1980s Japan where domestic manufacturers were producing exciting new technologies amidst an economic boom. It was around this time that instruments that are still iconic to this day started to emerge - Yamaha's CS-80 and Casio's CZ-101 synthesisers, as well as the ever-present (and now often-parodied) Roland TR-808 drum machine, whose booming and crisp drum samples can be heard on a lot of early hip-hop beats, as well as Marvin Gaye's 'Sexual Healing'. Of equal importance was the release of the Sony Walkman, released in 1979, allowing music listeners to take their albums on the go. To many Japanese listeners - and no doubt plenty of international listeners - it's easy to label city pop as nothing more than Japan's answer to cheesy yacht rock, but thanks to internet algorithms and sample-based microgenres making use of samples from the genre, city pop has managed to find a new audience in a more internet-savvy generation of music listeners. With generous use of slapped bass, slow-burning funky rhythms and retro synthesisers it certainly paints quite the pastiche of 80's Japanese city life, but damn if it isn't good fun.
Tokyo Glow is the work of Tokyo-based crate digger and record shop owner, DJ Notoya, who was given access to the vaults of Nippon Columbia, one of the biggest labels in Japan, who also assisted in the remastering of these old tracks - many of which are appearing on vinyl outside of Japan for the first time. The compilation follows last year's Tokyo Dreaming compilation, a similar collection from Nippon Columbia featuring '70s pop artists experimenting with electronic and funky sounds, as well as a re-release of Ryuichi Sakamoto's 1981 album Hidari Ude No Yume ('Left-Handed Dream') and a slew of other Japanese reissues. Notoya's picks for Tokyo Glow feature some of the lesser-known artists in city pop internet circles - you won't find the wildly successful 'Plastic Love' by Mariya Takeuchi or the aforementioned Tatsuro Yamashita, both of whom have enjoyed surprising viral success in the past few years - but it seems like Notoya's found some real gems in all his time spent crate-digging.
Pictured: Hitomi 'Penny' Tohyama
Kicking things off is 'Kimagure' ('Fickle' or 'Moody') by Kumi Nakamura, a Japanese actress who recorded only one album for Columbia in 1980, the very same year she debuted her acting career. Light flute melodies and an upbeat funky instrumental carry the track, neatly complementing Nakamura's playful vocals. Bolder moments come in the form of bright synth tones on Miyuki Maki's 'Indo No Michibata' ('Indian Roadside') and the belting brass on the chorus of Kengo Kurozumi's 'Juggler'. Then there are plentiful mid-tempo tunes like Sumiko Yamagata's 'Natsu No Hikari Ni' ('In the Summer Light'), or Hiroshi Sato's 'Saigo No Tejina' ('The Last Magic Trick'). The heavy electronic-tinged R&B influence comes in on tracks like JADOES' 'Simply Another Love' with an absolutely killer chorus; Midori Hara's soulful 'Aamar Jabar' is another highlight with an instrumental that's so '80s it hurts, while Hitomi 'Penny' Tohyama's 'Tuxedo Connection' has one of the most singable choruses on the compilation, even if you don't speak the language.
As saccharine as some of this music can appear on the surface, there's a surprising depth to the music on Tokyo Glow in the intricate instrumentals - often deceptively simple - dense with embellishments and creative harmonies, making for some real ear candy. Tokyo Glow makes for not only a great introduction into the breezy, easy-going sounds of city pop, but for fans of the genre looking to deepen their tastes past its biggest players, it's a great way of discovering some proper hidden gems. It's always interesting to see these unassuming eras of music be totally reinvigorated by viral popularity - a style that what would otherwise be nothing more than a forgotten bygone era.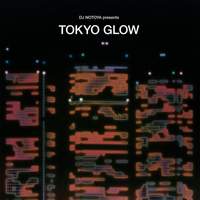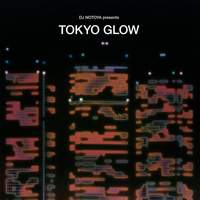 Available Format: 2 Vinyl Records
Be sure to check out some of We Want Sounds' other Japanese funk, pop and soul reissues...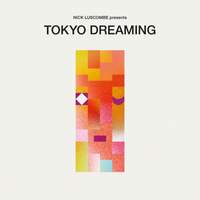 We Want Sounds' last compilation of vintage Japanese pop music, featuring sounds from the 1970s including Ryuichi Sakamoto, Hitomi Tohyama, and Shigeo Sekito.
Available Format: CD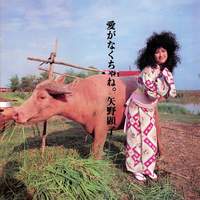 Another excellent We Want Sounds reissue is Japanese electro-pop singer Akiko Yano's 'Ai Ga Nakucha Ne' ('There Must Be Love'), which also features Mick Karn, Steve Jansen and David Sylvian from the band Japan.
Available Format: CD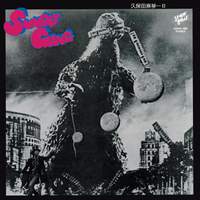 Makoto Kubota & The Sunset Gang
Produced in collaboration with prolific multi-instrumentalist and songwriter Haruomi Hosono, Sunset Gang is a cult classic that blends the sounds of folk, blues and R&B with an Okinawan twist.
Available Format: Vinyl Record