1st April 2021
 New Release Round-up

,

  Jazz New Release Round-Up - 1st April 2021
For this week's round-up of recent releases, we start off with Norwegian jazz-rocker Hedvig Mollestad, who returns to her usual trio after last year's absolutely killer Ekhidna for a record that rocks hard yet is surprisingly dynamic; another trio making an appearance on this week's list is Ricardo Pinheiro, Eric Ineke and Massimo Cavalli, with their excellent trio to the music of Bill Evans. Multinational quintet Phisqa explore the sounds of Afro-Peruvian music on Pachama, and a trio of Danish jazzers cover everything from Monk to Ayler to Nick Drake on Angels. Finally, Icelandic/Norwegian quartet ASTRA make their debut on AMP with In Orbit.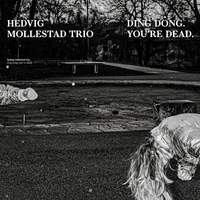 Off the back of last year's killer release Ekhidna, Norwegian guitarist Hedvig Mollestad returns to her regular trio for another serving of fuzzed-up jazz-rock, Ding Dong, You're Dead. As with Ekhidna, her latest offering entertains dirty, dissonant harmonies and driving rhythms. Mollestad goes riff-happy on 'All Flights Cancelled', while the title track sees the trio crafting some eerie soundscapes and 'Gimbal' features a bluesy almost Neil Young-esque swagger; meanwhile, the band closes out with the ambient and mesmerising 'Four Candles' . With plenty of virtuosity from Mollestad and her trio to boot, this release is sure to please both headbangers and jazzers alike.
Available Formats: CD, MP3, FLAC, Hi-Res FLAC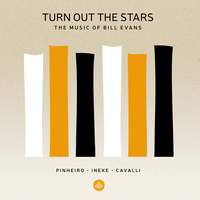 Ricardo Pinheiro, Eric Ineke & Massimo Cavalli
As one might imagine, the recent release from guitarist Ricardo Pinheiro, bassist Massimo Cavalli and drummer Eric Ineke is very much inspired by the music of - and made famous by - the pianist Bill Evans. Opening with 'You Must Believe In Spring' from Michael Legrand's score to The Young Girls of Rochefort, the tune itself features on Evans' album of the same name. While the three keep it low-key for the opening, they quickly dive into the livelier side of Bill's music with 'Peri's Scope' from Portrait In Jazz, ramping the upbeat tune's tempo even more. The simple format of guitar/bass/drums allows for both the trio and the tunes themselves to shine, given new life outside of Bill's own trio.
Available Formats: CD, MP3, FLAC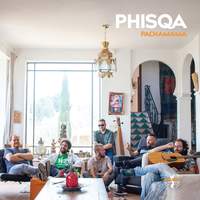 Inspired by traditional Afro-Peruvian music, as well as naming their latest record 'Mother Earth' in Quechua, the native language of Peru, world-fusion quintet Phisqa ('Five' in Quechua) pay tribute to the traditional sounds of Peru with modern jazz instrumentation. A multinational project with its members each hailing from Peru, Ireland, Venezuela, the United States and Italy, Phisqa's translation of Andean music showcases their love of both world and funk music. Lush brass harmonies and an energetic rhythm section bring the tunes to life, while a crystal-clear electric guitar provides the funk that's more akin to fusion.
Available Formats: CD, MP3, FLAC, Hi-Res FLAC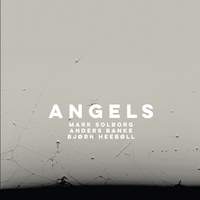 Mark Solborg, Anders Banke, Bjørn Heebøll
Angels is an intimate trio record from guitarist Mark Solborg, saxophonist Anders Banke and drummer Bjørn Heebøll. The originals on this recording focus on the trio's complex sense of rhythm and harmony, and they extend these sensibilities onto the covers of Monk, Ayler and even Nick Drake. A dynamic recording that sees the trio find order in the chaos of some of these tunes, while retaining a certain avant-garde edge in even the lightest tracks.
Available Formats: MP3, FLAC, Hi-Res FLAC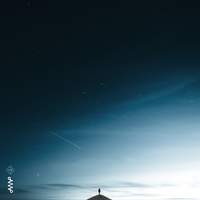 Spearheaded by Icelandic alto saxophonist Sigurður Flosason and Norwegian guitarist Andrés Thor, In Orbit is the debut album from Norwegian/Icelandic quartet ASTRA, the quartet being completed with the addition of bassist Andreas Dreier and drummer Anders Thorén. Playing some tidy, Nordic tone-inspired contemporary jazz, Flosason's tone is sweet and Jarbarek-like, while Thor's guitar takes some clear cues from the best bebop players. The quartet's mellow tone and spacefaring theme makes In Orbit rather cinematic at times, though tracks like 'Leaving Earth' and 'Cassiopeia' have more of a straight-ahead vibe to them.
Available Formats: MP3, FLAC