2nd February 2021
 Classic Album Review

,

  Red Garland - Groovy
Anyone familiar with Miles Davis's classic run of hard-bop albums, all recorded for Prestige across just two sessions 1956 ('Workin'', 'Steamin'', 'Relaxin'', and 'Cookin') will recognise the sound of Red Garland's trademark block chords and easy lyricism. So for this week's Classic Album feature I thought I would focus on one of Garland's own trio recordings, 1957's Groovy.
Born William Garland in 1923 in Dallas, Texas, like so many 'Red' started off on reed instruments, then switched to the piano in 1941. By 1945 he made his professional debut accompanying trumpet player Hot Lips Page on a US tour.
The tour ended in New York in the March of 1946, where Garland decided to stay on and find work and was fortunate enough to be spotted playing in a small club by a young Art Blakey, who introduced him to Billy Eckstine. For the next few years Garland earned his wings as an increasingly in-demand pianist for the likes of Charlie Parker, Ben Webster, Coleman Hawkins, and Sonny Stitt, before joining Miles Davis in October 1955. Davis had a long-running fascination with boxers, and was duly impressed by the fact that Garland actually had a short-lived boxing career in the early forties, which included an 'exhibition bout' (a sort of low key, charity event) with none other than Sugar Ray Robinson.
Garland's tenure with Davis, which ran from 1955-1958, saw the final polishing of his technique. Garland had replaced pianist Ahmad Jamal in the Davis group, and was encouraged to adopt something of Jamal's more impressionistic, lighter sound, and it is this melding of Garland's strong block chordal style with a more free-flowing melodic approach that ultimately resulted his own distinctive sound (despite a few critics of the day labelling him a 'cocktail pianist'). Recorded in December of 1956, just shortly after the classic Davis sessions, Groovy finds Garland with his Davis Quintet colleague, bassist Paul Chambers, and his longtime drummer, Art Taylor. Chambers's progressive, yet sophisticated, basslines throughout give Garland plenty to bounce off in his own playing, and help lift Groovy out as a superior hard-bop trio session.
First up we have the Ellington classic, 'C-Jam Blues', which receives a suitably dynamic work-out from the trio, with swagger to spare. Garland slows things down for 'Gone Again', and offers Chambers plenty of room for an expansive bass solo, before dropping an exquisite right hand run on his piano's reappearance. 'Will You Still Be Mine?' is a hard bop tour-de-force and an ideal place to observe Garland's style close-hand. The choppy, accented left-hand block chords are completely independent of, yet simpatico with, the right hand's flights of fancy. Art Taylor keeps the proceedings zipping along with his bouncy snare patterns, into which Chambers locks in without letting it hamper his harmonic freedom. Another ballad, 'Willow Weep For Me', demonstrates how deep-rooted the blues were in Garland's musical DNA, and once again the interplay between him and Chambers makes this a joy to behold. The album is closed off by the sole Garland original, 'Hey Now', a cheeky little ditty that's the shortest track on the collection, and the perfect way to leave us wanting more.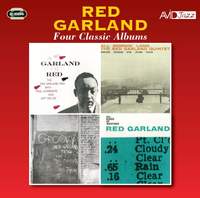 As ever, Avid offer excellent values on their twofer series, so we also have Red Garland's A Garland of Red, All Mornin' Long, and All Kinds of Weather.
Available Format: 2 CDs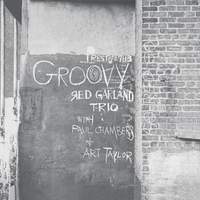 Placeholder description
Available Formats: CD, MP3, FLAC, Hi-Res FLAC