4th January 2021
 Obituary

,

  Eugene Wright (1923-2020)
Eugene Wright, jazz bassist and the last surviving member of Dave Brubeck's classic quartet lineup, has died aged 97. Heard on recordings like 'Take Five' and 'Blue Rondo à la Turk' with the Dave Brubeck Quartet, Wright was also present in the touring lineups of Billie Holiday, Charlie Parker and Count Basie, as well as working in film scoring during the 1970s, working as the head of the University of Cincinnati's Jazz Department, and head of the advisory board of the International Society of Bassists' jazz division.
Originally a cornetist in his high school years, Wright led a 16-piece band called Dukes of Swing in his 20s. He found his success during the swing era, playing for the aforementioned Count Basie as well as Erroll Garner; Basie's bassist Walter Page being one of Wright's musical heroes - no doubt playing for Basie was a great honour for him. Slotting in comfortably to the new bebop sound, he would join the Dave Brubeck Quartet in 1958 for their U.S. Department of State tour of Europe and Asia, becoming a permanent member the following year. He would serve with the quartet for ten years, during which time he recorded on more than thirty albums with them. Wright was a mostly self-taught bassist until reaching his early 30s, studying under Paul Gregory; even without formal training, Brubeck would note Wright's ability to 'ground' the Quartet was indispensable, particularly allowing the group to experiment with more polyrhythmic ideas while Wright gave them a reliable, solid foundation, becoming known as 'The Senator'.
After his time with Brubeck, Wright would embark on a tour of Black US colleges between 1969-1970, an ensemble which he would lead himself, as well as playing in Jamaican pianist Monty Alexander's trio from '71-'74. Wright would also experience challenges while touring with the quartet when trying to play at segregated universities in the US; segregation laws would prevent a Black musician from playing onstage with an otherwise white band, but Brubeck would refuse to get onstage until Wright was allowed into the venue alongside his bandmates. Dave and Iola Brubeck's jazz musical, The Real Ambassadors - which Wright performed in - would also tackle the racism that Black jazz musicians were often subjected to. Even after the disbanding of the quartet in 1968, Brubeck and Wright would continue to collaborate over the years. His passing was announced by the Brubeck estate from their Twitter account on New Year's Eve, noting that Wright had remained a "good friend and honorary Uncle to the Brubeck family to the end".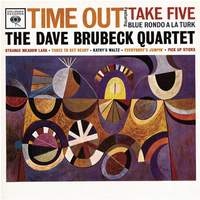 The third release Wright played with the Dave Brubeck Quartet is easily his most well-known.
Available Formats: CD, MP3, FLAC, Hi-Res FLAC, Hi-Res+ FLAC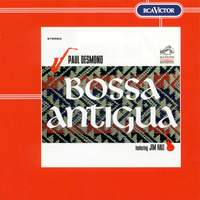 Wright appears in the rhythm section of fellow Brubeck Quartet bandmate Paul Desmond's group on this recording, with a guest appearance from guitarist Jim Hall.
Available Formats: MP3, FLAC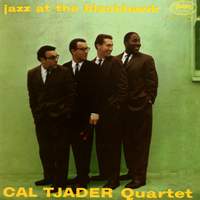 Having already recorded at the Blackhawk with the Brubeck Quartet, Wright returns again five years later, this time with the Cal Tjader Quartet. Rather than featuring Tjader's more signature Latin jazz sound, Wright is well at home in the sturdy bop style of this recording.
Available Formats: MP3, FLAC