16th October 2020
 New Release Round-up

,

  Jazz New Release Round-up - 16th October 2020
Hello and welcome to the latest new release round-up. This week I've been particularly enjoying bassist Ferdinando Romano's debut recording with his seven-piece band, Totem, a lovingly crafted suite of pieces featuring the purity of Ralph Alessi's trumpet tones, and Surprise Chef's Daylight Savings - so-cool-it-hurts jazz funk from down-under. If you enjoy a challenge there's improv from the Shifa Trio, truly a group exploring the fringes of the fringe, and Erland Helbø's trio takes us on a compelling jazz rock trip. On the reissue front we have Chris Barber's band captured live in jubilant form in 1963, and I couldn't resist drawing attention to Chrome's truly bizarre Alien Soundtracks from 1978... it's not strictly jazz, but it's not strictly anything else either!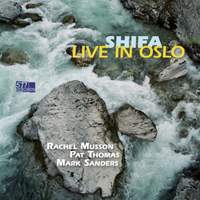 Rachel Musson, Pat Thomas & Mark Sanders
Taking its name from the Arabic word for healing, Shifa is a UK trio featuring pianist Pat Thomas, saxophonist Rachel Musson, and drummer Mark Sanders. This is a hearty blast of old-school British improv, and follows the group's acclaimed, Downbeat 4-star rated debut Shifa Live at Cafe Oto. The mental investment asked of the listener in order to gain entry into this sound world pays dividends once you acclimatise to the abstraction; that's when the strange shapes this trio throws start to make sense.
Available Format: Vinyl Record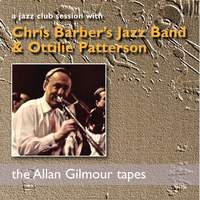 It's incredible to think that Chris Barber led the UK's most successful jazz band from its first recordings in 1949 until his retirement in 2019. This previously unreleased CD from 1963 shows the band's development as it opens out from being a strictly trad outfit to embrace Gospel tunes, Duke Ellington material as well as two tunes by Kurt Weill and originals by Chris Barber himself. Blues singer Ottilie Patterson also broadens her Blues scope with songs by Memphis Minnie, Ray Charles, Aretha Franklin and a reworking of an old Bessie Smith song. This set finds the band in a jazz club setting rather than concert hall, which adds to the relaxed atmosphere.
Available Format: 2 CDs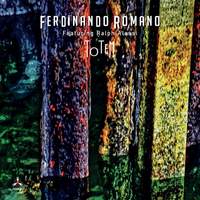 Ferdinando Romano, feat. Ralph Alessi
On his debut recording as leader, Italian bassist Ferdinando Romano brings together a well-balanced septet for a thoroughly enjoyable set that manages to cover quite a range of emotions without stepping too far "out". The impressive opening track 'The Gecko' gives you everything in a nutshell - terrific ensemble playing and solos at an easy-going mid-tempo, and Ralph Alessi's trumpet sounding as majestic as ever. Romano's bass and Manuel Magrini's nicely poised piano chords work especially well together on tunes like 'Wolf Totem' and 'Memories Reprise', and Nazareno Caputo lays down some terrific vibes in the choppy 'Sea Crossing Part 2'. The warm recorded sound also helps make Totem an extremely likeable disc.
Available Formats: CD, MP3, FLAC, Hi-Res FLAC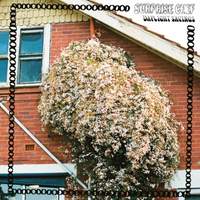 The first thing that hit me about Melbourne based jazz-funk unit Surprise Chef's Daylight Savings is the spot-on production. The chunky bass takes centre stage, brilliantly interlocking with the drums which seem to surround it, soon followed by some of the tastiest mono synth leads I've heard in a while - think a less piercing 'Summer Madness' and you're in the right zone. Apparently, the recording sessions commenced on the first day of summer in 2019 (hence the title), with the aroma from a nearby Jasmine tree (pictured on the cover) wafting through the studio, and there's certainly a heady atmosphere captured on these tracks. Fans of Khruangbin styled instrumental psychedelia should give this a try.
Available Format: CD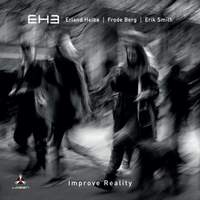 The compositions by guitarist Erland Helbo and bassist Frode Berg on Improve Reality unashamedly recall the seventies glory days of jazz rockers like John McLaughlin, Terje Rypdal, Pat Metheny and John Abercrombie, or for a more recent touchstone, the Scorch Trio of Raoul Björkenheim. LIke all of those artists EH3 balance the freak-outs with more lyrical tracks like Erika, which throws in an enjoyably cheesy guitar synth in for good measure. Berg clearly relishes his slap-bass moment on 'The Guys Over There'. Snarky Puppy fans should find plenty to chew on here.
Available Format: CD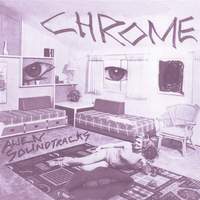 And finally, something from the left-field, is a vinyl reissue of San Francisco band Chrome's 1978 debut album Alien Soundtracks, which, along with follow-ups Half-Machine Lip Moves (1979) and Red Exposure (1980), hit a high watermark for bad-trip experimentalism in rock. If you image Silver Apples and The Stooges jamming with Faust you'd be in the right ball-park. This special limited edition vinyl reissue features the aggro-guitar stylings of Damon Edge and Helios Creed, and includes such Chrome favourites as 'Chromosome Damage' and 'All Data Lost!'
Available Format: Vinyl Record