7th October 2020
 New Release Round-up

,

  Jazz Vinyl Round-Up - 7th October 2020
More so than our counterparts over on the classical side, vinyl is an increasingly popular way to listen to jazz. This week we've got a nice mixture of newer recordings we've enjoyed that are currently (or soon to be) available on vinyl, as well as some new reissues of Miles Davis and the like with some added bonus content, as well as some archival recordings of the great saxophonist Charlie Parker on the 100th anniversary of his birth.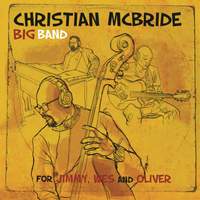 Christian McBride Big Band
Grammy-award winning bassist and bandleader Christian McBride's latest recording with his Big Band is a tribute to, as the title suggests, pianist/Hammond organist Jimmy Smith, guitarist Wes Montgomery and saxophonist Oliver Nelson. With a mixture of big-band and quartet recordings, there's a nice alternation of textures that makes for some great focused listening. For Jimmy, Wes and Oliver is available on double LP, fitting for a record that evokes classic characters such as this.
Available Format: 2 Vinyl Records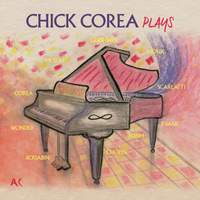 One of our Presto Jazz recordings of the week, Chick Corea's Plays has the esteemed pianist take us through a collection of live highlights, covering everything from his own originals, to Mozart and Gershwin, to Bill Evans and Thelonious Monk. Although the album itself was released last month, the vinyl edition is due out next week (at the time of writing), so you can stick it on your wishlist until then if you're after the deluxe package.
Available Format: 3 Vinyl Records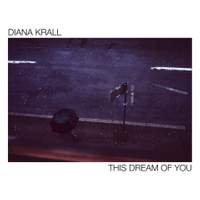 Comprised of recordings from the sessions from her 2017 album Turn Up the Quiet, This Dream of You is not exactly a new Diana Krall album per se. Fans of Turn Up the Quiet will no doubt be keen to dig into more Krall, especially with so much in common between the two. This Dream of You is available as an attractive double LP on Verve Records.
Available Format: 2 Vinyl Records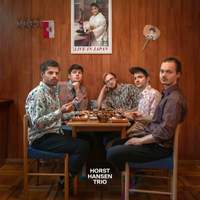 Horst Hansen Trio's Live in Japan got a shout-out from us on an earlier new release round-up this year, a fun and quirky fusion record with exciting performances. If you're into fusion with a healthy dashing of hip-hop and electronica, and want something new to add to your collection, Live in Japan is now available on vinyl.
Available Format: Vinyl Record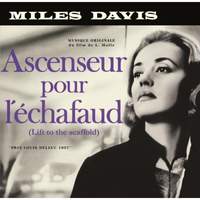 Groove Replica records have put out several new reissues of classic albums this year, all in 180g vinyl with a digipak CD of bonus tracks and updated liner notes. One of the many brilliant albums in this series is Miles Davis' noir-jazz classic Ascenseur l'échafaud (Elevator to the Gallows), the soundtrack to the Louis Malle film of the same name. The bonus CD includes the full album, as well as seven bonus tracks.
Available Format: Vinyl Record + CD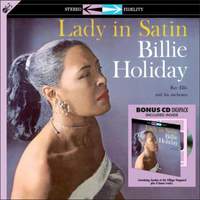 Also available on Groove Replica is the Billie Holiday classic, Lady in Satin.
Available Format: Vinyl Record + CD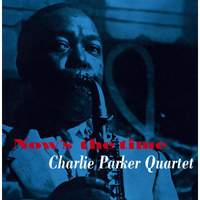 Now's the Time, released during Summer this year, compiles two quartet recordings of the legendary saxophonist on his centenary. Featuring uncharacteristically crisp recording quality for the time, the album comes as a 180g LP with four bonus tracks in a fitting blue pressing.
Available Format: Vinyl Record