8th September 2020
 Obituary

,

  Gary Peacock (1935-2020)
Gary Peacock, who played a major part in liberating the double bass from out of the shadows and into the spotlight as a solo instrument, has died aged 85. Picking up the torch from his friend Scott La Faro, whom Peacock would replace in the Bill Evans Trio after La Faro's tragic death, Peacock fused an impeccable technique with a new-found sense of poetry and rhythmic freedom, able to effortlessly propel the rhythm section whilst contributing both cutting-edge abstraction and a sublime lyricism to the work of Albert Ayler, Tony Williams, Don Ellis, Bill Evans, Marilyn Crispell, Marc Copland and many others.
Born in Burley, Idaho on May 12, 1935, Peacock spent his formative years in Yakima, Washington, where he studied piano, trumpet and drums. His first exposure to jazz came aged 15, when he attended a Jazz at the Philharmonic concert featuring Oscar Peterson and Ray Brown, prompting him to form small groups of his own. Already developing a spiritual connection to music, he was once quoted as saying that a turning point came when he was performing for his music class: 'I was playing the drums, and had the experience of being played rather than playing... I realized that something transformative had happened... and there was this certainty.'
Drafted into the army in the early fifties, he was stationed in Germany, where he joined a jazz trio as a pianist but was soon switched to bass, which, despite no formal training, he found an intuitive sense for. On being discharged in 1956 he remained in Germany, playing with Hans Koller, Tony Scott, Bud Shank and others before moving back to Los Angeles, intending to further his musical education, only to find the college had closed down. Undeterred he soon established a reputation playing with Don Ellis, Art Pepper, Prince Lasha, and Annette Peacock, whom he would marry (they later divorced). It was in Los Angeles that he came into the orbit of the nascent free jazz scene, joining Paul Bley's group (with whom he would record nine albums) and hearing Ornette Coleman's radical music for the first time. This immersion in the avant-garde continued when he moved to New York in 1962, playing with key figure like Jimmy Giuffre, Roland Kirk, George Russell, Archie Shepp, and long-time associate Paul Motian in the Bill Evans Trio.
Perhaps most significantly it was in New York that Peacock joined drummer Sunny Murray in saxophonist Albert Ayler's trio, with whom he recorded the landmark Spiritual Unity in 1964. Inspired by Murray's elastic concept of rhythm, and Ayler's uncompromising approach to melody, Peacock's basslines finally cut all ties to any traditional time-keeping role, allowing his imagination full rein. Of Ayler, Peacock said "If someone could get past their ideas about what something should be and just listen. It is incredible... He was definitely a major influence for me... He was about music, really, really about music and about continual development with the instrument, with technique, with all of that."
As with so many of his generation, substance abuse started to take its toll as the sixties progressed, and health concerns prompted Peacock to stop playing and look for a simpler way of life. Studying macrobiotics and Eastern philosophies, he moved to Japan for several years in order to completely immerse himself in Buddhism and its lack of emphasis on the notion of the self. Refreshed, by 1970 he started playing again, and recorded Eastward in Tokyo with pianist Masabumi Kikuchi and drummer Hiroshi Murakami, and also Silver World with shakuhachi player Hōzan Yamamoto, all of which chimed well with the interest in fusing jazz with world music. Returning to America, Peacock was able to apply his spiritual grounding to a wide range of musical settings, establishing himself as one of the most in-demand players globally. He also became a long-term member of Keith Jarrett's Standard Trio, alongside his old friend Jack DeJohnette, with his knack for playing the most sensuous, independent melodic lines helping to establish the trio as a jazz institution that continued until his death.
Gary Peacock - A selected discography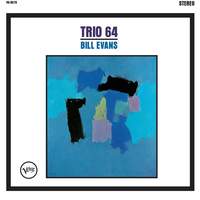 Bill Evans (piano), Gary Peacock (upright bass), Paul Motian (drums)
Available Formats: MP3, FLAC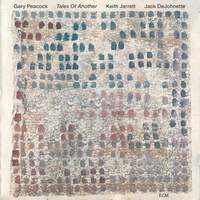 Gary Peacock (double bass), Keith Jarrett (piano), Jack DeJohnette (drums)
Available Formats: MP3, FLAC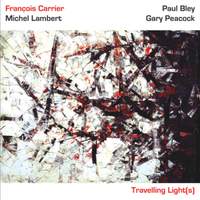 Francois Carrier, Paul Bley (piano), Gary Peacock (bass), Michel Lambert (drums)
Available Formats: MP3, FLAC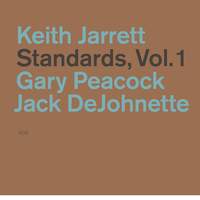 Keith Jarrett (piano), Gary Peacock (double bass), Jack DeJohnette (drums)
Available Formats: CD, MP3, FLAC, Hi-Res FLAC, Hi-Res+ FLAC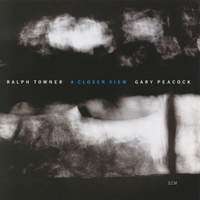 Ralph Towner (guitar), Gary Peacock (double bass)
Available Formats: MP3, FLAC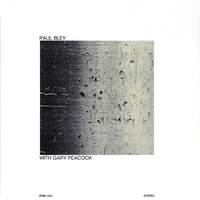 Paul Bley (piano), Gary Peacock (bass), Paul Motian (drums), Billy Elgart (drums)
Available Formats: CD, MP3, FLAC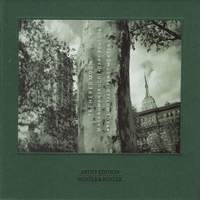 Masabumi Kikuchi, Gary Peacock, Paul Motian
Placeholder description
Available Format: CD