US deliveries: Unfortunately we are receiving reports that some US orders are taking longer than usual to arrive. Find out more >>
Latest update: Changes to international postage charges. Find out more
10th July 2020
 New Release Round-up

,

  Jazz New Release Round-Up 10th July 2020
For this week's new release round-up I've been revisiting the Marcin Wasilewski Trio on their new collaboration with saxophonist Joe Lovano, and enjoying the ever-prolific Yo-Yo Ma, Stuart Duncan, Chris Thile and Edgar Meyer quartet's latest offering Not Our First Goat Rodeo. I've also highlighted the great vocal jazz debut by Mar Vilaseca on Ubuntu, Derrick Hodge's hip-hop-flavoured offering, Squarepusher collaborator Chris Montague's guitar-led jazz, and finally our old favourite Daniel Herskedal's latest record.
Marcin Wasilewski Trio & Joe Lovano
First up is the latest offering from Polish pianist Marcin Wasilewski's trio, this time accompanied by American saxophonist Joe Lovano on ECM. Continuing with Wasilewski's aesthetic of tradition and modernity, this new record features four new tunes by the pianist himself, as well as one by Lovano, plus two takes on the Carla Bley tune 'Vashkar'. This isn't the first time Wasilewski and co. have collaborated with a saxophonist label-mate; 2014's Spark of Life with Joakim Milder featured a similar set-up. Lovano slots right in with the trio, his thick and breathy tenor tones complementing their sound well. Arctic Riff sees the classic moody Wasilewski Trio tone, coupled with some frenetic and exciting improvisational pieces in between.
Available Formats: CD, MP3, FLAC, Hi-Res FLAC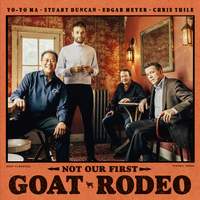 Yo-Yo Ma, Stuart Duncan, Edgar Meyer & Chris Thile
Four longtime musical comrades - cellist Yo-Yo Ma, violinist (and occasional banjo player) Stuart Duncan, mandolinist Chris Thile and bassist Edgar Meyer - return for the successor to the wildly popular 2011 album 'The Goat Rodeo Sessions'. A clashing of the worlds of folk, bluegrass, classical and jazz, the quartet pull off this uniquely American sound with some impressive chops - with the title in itself referring to a 'goat rodeo', a situation in which many things have to go right for something to work. With track titles like 'Your Coffee Is a Disaster', the light-hearted attitude the quartet have is obvious; and the music itself reflects this unabashed playfulness; it very much feels like four (admittedly very talented) friends coming together to make something, and enjoying themselves in the process. The quartet are joined on a handful of tracks by singer-songwriter Aoife O'Donovan, providing guest vocals, while the rest of the album showcases the interplay between the instrumentalists themselves. This is clearly not the quartet's first goat rodeo, as there's so much right with this record.
Available Formats: CD, MP3, FLAC, Hi-Res FLAC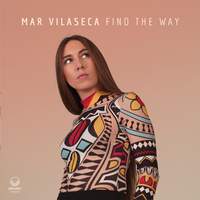 Pianist and vocalist Mar Vilaseca makes her debut on Ubuntu records with an album of tender vocal jazz originals sharing sensibilities with modern soul music. Something of a rising star, the young vocalist was recently picked up by the UK label while studying for a Voice Jazz Performance program in her home city. Combining her studies in both classical and modern music, Vilaseca colours her songs with bright piano harmonies; there's shades of Stevie Wonder's more mellow moments on tracks like 'Blood Diamond', while others open up into more improvisatory passages. The arrangements are kept fairly minimal, allowing Vilaseca's melodies to breathe, a suitable accompaniment to her soft vocal style. It's not just half an hour of straight crooning, though; Vilaseca's vocal performances employ some exciting inflections and techniques (I always appreciate some well-placed scat singing) that can be irresistibly catchy.
Available Formats: MP3, FLAC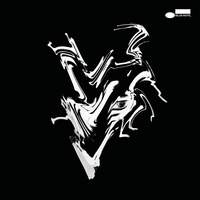 Some hip-hop inspired jazz from electric bassist Derrick Hodge here, courtesy of Blue Note records. On what is now his third record, the Grammy-winning bassist explores modern jazz music while also touching on the fringes of hip-hop, electronica and modern soul; his band is as diverse as the musical ground covered, with a plethora of electric instruments, synthesisers, and even turntables making an appearance. Hodge clearly draws from many musical interests, with the man himself asserting that the record's strength is in its contrast and chaos. Tracks like the lead single 'Not Right Now' layer dense keyboard chords over shuffling hip-hop-inspired drumming, while the melodic 'You Could Have Stayed' gives us a taste of romantic soulfulness.
Available Formats: CD, MP3, FLAC, Hi-Res FLAC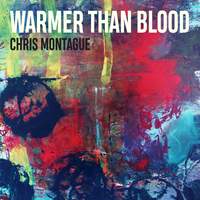 Whirlwind Records seem to be on something of a winning streak as of late (at least within the Presto Jazz camp). I was a big fan of his contributions to Monocled Man's Bernabe Jurado earlier in the year, while Montague's offering here is comparatively more traditional than the sizzling electronic textures in which he found himself on that recording. Joined this time by pianist Kit Downes of ECM fame and electric bassist Ruth Goller of Let Spin and Melt Yourself Down, Montague's pieces are granted some rather unique interpretations through this unconventional trio. Despite lacking a drummer (there are tracks where it seems like Downes is striking his piano to substitute a snare hit), the ensemble is tight and rhythmic, with Goller providing that constant low-end rumble while Montague oscillates between chordal melodies and avant-garde wailing. Definitely a rewarding listen for those who have the curiosity.
Available Formats: CD, MP3, FLAC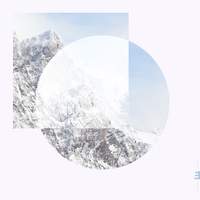 We were big fans of Norwegian tubist Daniel Herskedal's previous record, Voyage, a collection of nautical tone poems released on Edition last year. This time eschewing his jazz quartet and opting for solo tuba and bass trumpet, Call for Winter is equally as thematic as its predecessor. Recorded during two weeks in seclusion in remote Norway, there's a palpable spartan approach to the music that sees Herskedal making the absolute most of his instruments of choice. Layering multiple layers of deep, rumbling tuba with melodic bass trumpet, though Herskedal's compositions are minimal in approach, the end result is a record of serene pieces that feel very considered and evocative.
Available Formats: CD, MP3, FLAC, Hi-Res FLAC