17th February 2020
 Classic Recordings

,

  Herbie Hancock - Thrust
My Classic Album this week is Herbie Hancock's Thrust from 1974, an exciting slice of jazz-funk from one of the most creative minds in the history of the music. You may be questioning why I choose this over the more critically acclaimed and commercially successful Head Hunters of the previous year? Well, to my ears Thrust takes the innovations of Head Hunters and cranks the energy level up a further notch, and given my predilection for faster tempos, I find it's the one I return to most regularly. The line-up remains largely the same for both albums, with Hancock on keys, Bennie Maupin on sax, bass clarinet, and flute, Paul Jackson on bass, and Bill Summers on percussion. The difference here is that Mike Clark replaces Harvey Mason on drums, which has quite an impact on the overall sound. Clark's drumming is more technical and restless than the solid funk grooves that Mason brought so successfully to Head Hunters, which really adds to the adrenaline rush of much of the music.
On a tangent somewhat, it's worth pondering what differentiates jazz-fusion, jazz-rock and jazz-funk from one another? I still get confused by these labels myself when trying to pin down the sound of a new recording into some semblance of an overall genre. Roughly, jazz fusion is the umbrella term for jazz that cross-pollinated with other genres, with jazz-funk and jazz-rock being branches out from it. The fusion of the late sixties and early seventies, as epitomised by Miles Davis, Weather Report, Mahavishnu Orchestra, and Hancock himself, was drawing inspiration from numerous sources – the rock of Jimi Hendrix, the funk of James Brown, Sly Stone and George Clinton, as well as more esoteric areas like the electronic music of Karlheinz Stockhausen and world music, and so the moniker applied just depended on which influence an artist leaned upon more heavily. With Hancock the emphasis for the music of this period is very much on the funk as opposed to rock, especially with the notable absence of electric guitar from the group's sound (contrasting with the jazz-rock action of John McLaughlin's Mahavishnu Orchestra).
The early seventies were the heyday for analogue synthesisers, and typically Hancock had brought some new toys along for this project, most notably from the ARP Instruments company. Here he plays an ARP Odyssey, ARP Soloist, ARP 2600, and an ARP String Ensemble, alongside his trusty Fender Rhodes and Clavinet. Part of the excitement of Thrust is witnessing just how far Hancock can push this new gear without coming off the rails (which he gets perilously close to at several points). His synths dominate the first half of the album, switching between numerous timbres, finding all sorts of new rhythmic and harmonic possibilities that power the opener Palm Grease (which is in a similar mode to the title track on Head Hunters). The following track Actual Proof marks the point at which Thrust truly comes into its own, especially thanks to Mike Clark's kinetic drumming, which maintains a breakneck pace whilst throwing in new ideas from bar to bar. Paul Jackson's skipping basslines manage to maintain the theme whilst simultaneously finding space to improvise, and interlocking with all of this complexity is Hancock, riffing funky chords one moment before setting off on another epic improvisation the next.
Bennie Maupin doesn't get much of a look-in as regards solos in the first half of the record (his delicious flute solo at the close of Actual Proof is cut way too short!), but he comes into his own for the second, contributing stand-out playing to the lovely Butterfly (a welcome change of pace after the exhausting first half), which he co-wrote with Hancock. His other-worldly bass clarinet tones open the track (instantly recognisable from his striking contributions on the same instrument to Bitches Brew) and is followed by a languid saxophone solo, subtly supported by Hancock's shimmering synth textures. (Moments like these make me wish Maupin had recorded more of his own projects down the years, especially considering how strong The Jewel in the Lotus from 1971 is, and also 2007's sublime Early Reflections.)
The splendidly titled Spank-a-lee about sums up the atmosphere to this perky closing track, with some confounding interplay between Maupin's tenor, run through a wah-wah pedal, and Hancock on a similarly squidgy synth voice; it's hard to pick out who is playing which line at points. With Clark and Jackson cooking up a rhythmic casserole to maintain the sheer wanton excess of the noodling above, by the closing minutes it sounds as if everyone is worn out, having been thoroughly fed, and in urgent need of a lie-down, possibly a nap.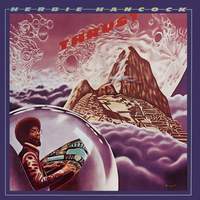 Available Formats: CD, MP3, FLAC, Hi-Res FLAC
There are so many great Hancock recordings from this period that it would be a shame to not mention a few others...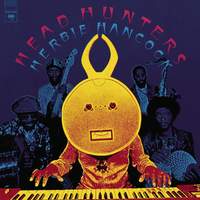 This really doesn't need any further explanation - it's a must-have jazz-funk artefact, and one of the best selling jazz albums of all time.
Available Formats: CD, MP3, FLAC, Hi-Res FLAC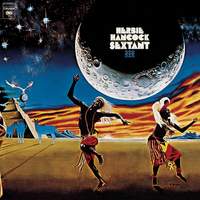 His first album for Columbia, Sextant picks up where Crossings finished, and is about as far-out as Hancock's music gets (and also marked the close of this experimental period). Touching upon the electronic music of Stockhausen, Pierre Henry and Jean-Jacques Perry in equal measure, it's still very much funk-powered, and could be compared to the music Can were making at the same time over in Cologne.
Available Formats: CD, MP3, FLAC, Hi-Res FLAC