15th January 2020
 New Release Round-up

,

  Jazz New Release Round-Up - 15th January 2020
Hello there, jazz lovers. As we're in January it's been a little quiet for new releases over the past few weeks, but thankfully those hard-working labels are now starting to offer us some fresh sounds to enjoy. This week sees a couple of releases from Norway with a very likeable new album from veteran saxophonist Knut Riisnæs, and the first-ever vinyl release for Sidsel Endresen and Bugge Wesseltoft's well-loved 2002 album Out here. In there. We also find an American, a Brit, and two young Danes finally releasing their debut album after five year's gestation, and from the archives, we find an Erroll Garner album from 1971, and a budget-price release of the classic Jazz on a Summer's Day film on DVD and CD.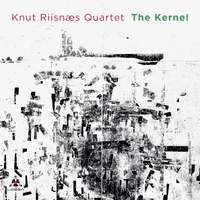 Saxophonist Knut Riisnæs is an elder statesman of the Norwegian jazz scene, having started his career as a bebop sideman playing with the likes of Terje Rypdal and Karin Krog in the sixties. Kernel finds him in full possession of his questing, passionate but above all good-natured style in a well crafted and memorable set.
Available Formats: CD, MP3, FLAC, Hi-Res FLAC
Jazz on a Summer's Day is one of the classic jazz films, documenting the 1958 Newport Jazz Festival. Featuring performances by Thelonious Monk, Anita O'Day, Louis Armstrong, Dinah Washington, George Shearing, Chuck Berry, Big Maybelle, Gerry Mulligan and gospel singer Mahalia Jackson, the film was conceived by stills photographer Bert Stern (Vogue Magazine, Marilyn Monroe, Audrey Hepburn). Presented here with a 16-page booklet, DVD and CD. DVD extras include an interview with Bert Stern, an introduction to Jazz On A Summer's Day, artist biographies and photo gallery.
Available Format: CD + DVD Video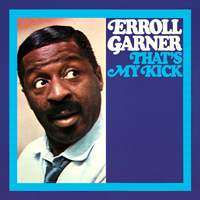 One of the strongest of Erroll Garner's later albums, That's My Kick was his first traditional studio album in five years. He was on top form, clearly inspired by the array of young musicians assembled for the sessions, including percussionist Jose Mangual, who would go on to play with Garner for rest of his career. As ever, Garner dominates the proceedings on these sessions, which include many of his original compositions. There's also a genuine sense of fun in the air on this over-looked gem.
Available Formats: CD, MP3, FLAC, Hi-Res FLAC, Hi-Res+ FLAC
Eric Reed (piano), Ralph Moore (tenor saxophone), Andreas Svendsen (drums), Matthias Petri (bass)
This group has been together since 2015, waiting until now to release their debut Prism. Featuring the highly respected pianist Eric Reed (best known for his work with Wynton Marsalis) and British saxophonist Ralph Moore, driven by the deliciously nimble Danish rhythm section of Andreas Svendsen (drums) and Matthias Petri (bass). Freewheeling, playful and catchy, this is well worth hearing for mainstream jazz quartet fans.
Available Format: CD
Sidsel Endresen & Bugge Wesseltoft
The first-ever vinyl issue for Sidsel Endresen and Bugge Wesseltoft's iconic 2002 album Out here. In there. presented in a gatefold edition with printed inner sleeves and lyrics. The album brought them much critical acclaim, a Spellemannprisen (Norwegian Grammy), and garnered a legendary status that has not diminished since. Most notably it features the haunting song Try, which has since taken on a life of its own, appearing on compilations, films, television shows and commercials, and given countless remix treatments and cover versions
Available Format: 2 Vinyl Records