US Airmail Charges: As a knock-on effect of COVID-19 airfreight prices around the world have soared. Reluctantly, we have had to pass on some of this increase in our standard airmail prices. We'll bring them down again as soon as we can!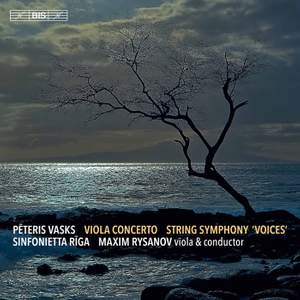 Pre-order

,

   Offer

,

 Vasks: Viola Concerto & String Symphony 'Voices'
Maxim Rysanov (viola/conductor), Sinfonietta Rīga
Contents
Vasks: Concerto for Viola & String Orchestra
35:55
Maxim Rysanov (viola)
Sinfonietta Riga
Vasks: Symphony No. 1 "Voices"
29:47
Sinfonietta Riga
Maxim Rysanov