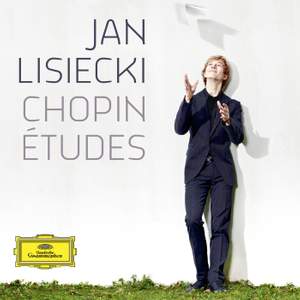 When, if ever, have you heard the Chopin Etudes played as pure music, given as naturally as breathing yet recreated from an entirely novel perspective? From Jan Lisiecki, Chopin's poetic essence,...

— More…
Gramophone Magazine

October 2013

Editor's Choice
Contents
Chopin: Études (12), Op. 10
Jan Lisiecki (piano)
Recorded: 2013-01-06
Recording Venue: The Royal Conservatory Of Music, Toronto
No. 1 in C Major "Waterfall"
No. 7 in C Major "Toccata"
No. 8 in F Major "Sunshine"
No. 11 in E-Flat Major "Arpeggio"
Chopin: Études (12), Op. 25
Jan Lisiecki (piano)
Recorded: 2013-01-06
Recording Venue: The Royal Conservatory Of Music, Toronto
No. 2 in F Minor "The Bees"
No. 3 in F Major "The Horseman"
No. 4 in A Minor "Paganini"
No. 8 in D-Flat Major "Sixths"
No. 10 in B Minor "Octave"
No. 12 in C Minor "Ocean"