Keith Strachan
(Composer)
Born: 21st January 1944, Consett, England
Nationality: English
Keith Strachan is an English composer and theatre director. He co-wrote the song "Mistletoe and Wine", which got Cliff Richard the 1988 UK Christmas number one. His TV work includes the theme music for the worldwide franchise of Who Wants to Be a Millionaire?
Strachan attended Blaydon Grammar School and after reading maths and science at Queen Elizabeth College, London University he became a maths teacher including a spell at Sloane Grammar School for Boys in Chelsea, London. He then left teaching to work as a musical director in the London theatre.
In 1976 he co-wrote his first musical, Shoot Up at Elbow Creek.
Read more at https://en.wikipedia.org/wiki/Keith_Strachan
Recent Best Sellers:
Strachan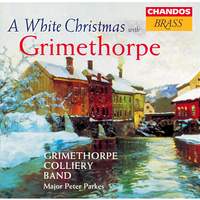 CD:
Original price
($6.00)
Reduced price
$5.00
Download from
Original price
($5.75)
Reduced price
$4.00