29th September 2008
 Awards

,

  Paul Lewis and the Gramophone Awards 2008
Readers of this column over the past eighteen months will know that I've been a big advocate of Paul Lewis' Beethoven Piano Sonata cycle on Harmonia Mundi. Well, I'm thrilled to be able to announce that he has just scooped the coveted Gramophone Record of the Year Award for the fourth and final volume which was released earlier this year.
Paul Lewis
It is an astonishing achievement that someone so young can produce a cycle of such maturity that matches (and even sometimes eclipses) the great recordings already in the catalogue. Every phrase has been carefully thought about, and is shaped with such care, yet it never sounds anything other than entirely natural. Beethoven presents an almost unique challenge for the performer in the way it places demands not just on your fingers and in your heart, but also in your head. This three-way balance is vital in order to get the music right. Obviously the technical ability to play all the notes is a pre-requisite, so then the performer needs to work out when to follow his heart in order to reach the emotional depths which much of the music demands, and when the head needs to rein this in for the structure to remain coherent, or to build to the next climax. Basically I'm in awe. This award is so richly deserved.
And if you needed any more reasons to buy it, we've even made it this week's Golden Disc so for the next seven days this 3-CD set is yours for the frankly silly price of just £13.49!
As normal we've put a page on the website with details of all this year's winners which you can view here, but I would just like to pick up on a couple of other awards as they tie in nicely with two promotions we've just started.
The Concerto Awards went to the Canadian violinist James Ehnes for his recording of the Elgar Concerto on the Onyx label. Onyx was founded just a few years ago by Paul Moseley, a former senior executive at Decca, with the view of providing a home to some of the artists being released by the majors as they thinned their rosters. There are now over 30 releases on the label and we're currently offering the whole lot (including the James Ehnes award winner and a new disc by this year's Young Artist winner Maxim Rysanov) at 25% off here.
Appropriately enough in this anniversary year, the Historic Archive Award went to the recording of Vaughan William's Fifth Symphony conducted by the composer himself on Somm. The label is worth exploring in more depth as it boasts a wide variety of treasures including both historic Beecham recordings as well as many new recordings of often neglected works by artists like Mark Bebbington. We're offering 25% off the whole label here.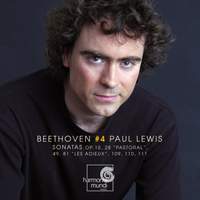 Beethoven Piano Sonatas, Volume 4
Paul Lewis (piano)
Available Formats: MP3, FLAC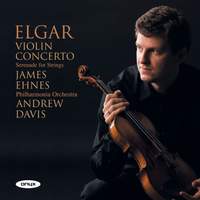 Elgar: Violin Concerto in B minor, Op. 61
James Ehnes (violin), Philharmonia Orchestra, Sir Andrew Davis
Available Formats: CD, MP3, FLAC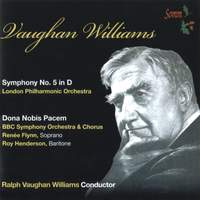 Vaughan Williams: Symphony No. 5 in D major
London Philharmonic Orchestra, Vaughan Williams
Available Formats: CD, MP3, FLAC