16th September 2022
 New Release Round-up

,

  New Release Round-Up - 16th September 2022
Today's new releases include Weinberg's Symphonies Nos. 3 and 7 from Mirga Gražinytė-Tyla, the City of Birmingham Symphony Orchestra and the Deutsche Kammerphilharmonie Bremen, a new perspective on Bruckner's Symphony No. 4 from Sir Simon Rattle and the London Symphony Orchestra, a stunning debut of Baroque rarities from Brazilian male soprano Bruno de Sá (with Il Pomo d'Oro and Francesco Corti), and an endearing Disney album from Lang Lang, with guests including Jon Batiste, Miloš Karadaglić and Guo Gan.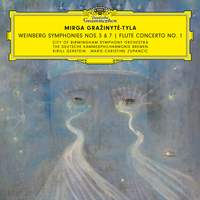 Kirill Gerstein (piano), Marie-Christine Zupancic (flute), City of Birmingham Symphony Orchestra, Deutsche Kammerphilharmonie Bremen, Mirga Gražinytė-Tyla
Three years on from her multi-award-winning recording of Symphonies Nos. 2 & 21, the Lithuanian conductor continues her exploration of Weinberg's music with Symphony No. 3 from 1949 (written in the aftermath of Andrei Zhdanov's notorious 'code of conduct' for Soviet composers), Symphony No. 7 (scored for strings and harpsichord) from 1964, and the klezmer-influenced Flute Concerto No. 1 from 1961, dedicated to the Russian flautist Alexander Korneyev.
Available Formats: CD, MP3, FLAC, Hi-Res FLAC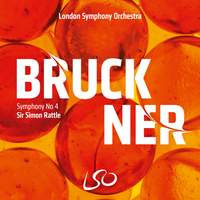 London Symphony Orchestra, Sir Simon Rattle
Captured live at LSO Luke's last October, this is the world premiere recording of Benjamin-Gunnar Cohrs's 2021 edition of the symphony, and also includes the discarded Scherzo (1876) and 'Volkfest' finale (1878) as appendices. The Guardian described a performance at the Barbican the previous month as 'a Brucknerian labour of love...[which] provided further proof that Rattle has increasingly embraced this composer as he has aged'.
Available Formats: 2 SACDs, MP3, FLAC, Hi-Res FLAC, Hi-Res+ FLAC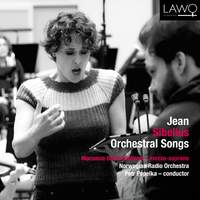 Marianne Beate Kielland (mezzo), Norwegian Radio Orchestra, Petr Popelka
The Norwegian mezzo notes that 'virtually all Sibelius songs are written for voice and piano, but many of them seem as though made for orchestral sounds and instrumental subtlety'; her programme includes the composer's own orchestrations of 'Soluppgång' and 'Demanten på marssnön', his son-in-law Jussi Jalas's arrangements of 'Var det en dröm?' and 'Marssnön', Kim Borg's version of 'Säv, säv, susa', and Colin Matthews's orchestration of 'Men min fågel märks dock icke'.
Available Formats: CD, MP3, FLAC, Hi-Res FLAC, Hi-Res+ FLAC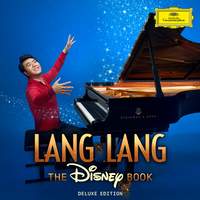 With guests including Andrea Bocelli, Sebastián Yatra & Jon Batiste, Lang Lang's new project traces the history of music in Disney films from the 1920s to the present day, and features new arrangements from favourites such as Pinocchio, Mary Poppins, The Jungle Book, Frozen, Encanto, and Tarzan. The pianist remarks that childhood encounters with these films 'led to my life-long love of classical music'.
Available Formats: 2 CDs, MP3, FLAC, Hi-Res FLAC, Hi-Res+ FLAC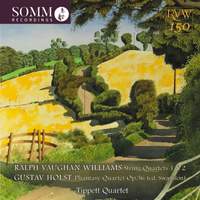 Following acclaimed recordings of music by Ruth Gipps, William Alwyn, Doreen Carwithen and Mendelssohn, the Tippett Quartet mark Vaughan Williams's 150th birthday next month with this recording of the two string quartets: No. 1 (composed in 1908, and influenced by the composer's studies with Bruch and Ravel) and No. 2 from 1944, which has a prominent role for the viola and was dedicated to Menges Quartet violist Jean Stewart. Holst's Phantasy on British Folksongs (1916) completes the programme.
Available Formats: CD, MP3, FLAC, Hi-Res FLAC, Hi-Res+ FLAC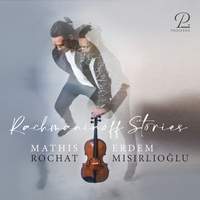 Mathis Rochat (viola), Erdem Misirlioğlu (piano)
Born out of the Swiss-French violist's immersion in Rachmaninov's music during lockdown, this recital features his own transcriptions of the Cello Sonata, 'How Fair This Spot', 'Dreams', 'Daisies', the Vocalise and the Two Pieces for Cello & Piano Op. 2, plus a capriccio based on material from the Prelude No. 5 in G minor.
Available Formats: CD, MP3, FLAC, Hi-Res FLAC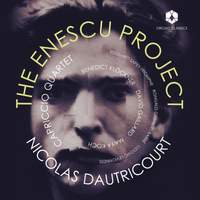 Nicolas Dautricourt (violin), Capriccio Quartet
The mainstay of this programme celebrating the great Romanian composer and violinist George Enescu is the forty-minute Octet for strings from 1900, written when Enescu was only nineteen and premiered nine years later in Paris by the combined forces of the Géloso and Chailley Quartets. It's preceded by music by Enescu's friends and contemporaries, including Debussy, Massenet, Ysaÿe, Bartók and Ravel.
Available Formats: CD, MP3, FLAC, Hi-Res FLAC
Choir of St John's College, Cambridge, Andrew Nethsingha
Following two recordings devoted to settings of the Magnificat, Nethsingha and his Cambridge choir turn to an aspect of the liturgy which he views as sitting 'at the heart of our choir's musical identity'; spanning three hundred years, the programme includes psalm-chants by Walford Davies, Crotch, Attwood, and Nethsingha's predecessor Christopher Robinson. Keep an eye out for David's interview with Nethsingha (who will shortly succeed James O'Donnell as Director of Music at Westminster Abbey) next week.
Available Formats: CD, MP3, FLAC, Hi-Res FLAC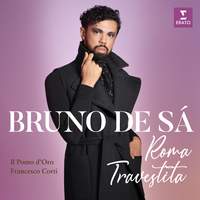 Bruno de Sá (sopranist), Il Pomo d'Oro, Francesco Corti
The Brazilian male soprano makes his recording debut with a recital which explores the period when women were banned from performing publicly in Rome and female operatic roles were instead assigned to castrati; featuring eight world premiere recordings, his programme includes arias by Vivaldi, Scarlatti and Galuppi as well as lesser-known composers such as Capua, Arena, Cocchi, Conforto and Garcìa Fajer.
Available Formats: CD, MP3, FLAC, Hi-Res FLAC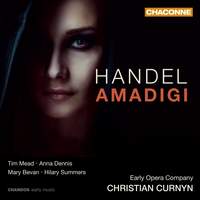 Tim Mead (Amadigi), Mary Bevan (Melissa), Anna Dennis (Oriana), Hilary Summers (Dardano), Patrick Terry (Orgando); Early Opera Company, Christian Curnyn
Following superb recordings of Acis and Galatea, Serse, Alceste, Flavio, Semele and Partenope, Curnyn and the Early Opera Company continue their Handel series with the early opera Amadigi, premiered in London at the King's Theatre Haymarket in 1715 and scored for a small cast of high voices. The complex plot centres on the eponymous Paladin knight, his beloved Oriana, and the vindictive sorceress Melissa, who imprisons the lovers after Amadigi rejects her advances.
Available Formats: 2 SACDs, MP3, FLAC, Hi-Res FLAC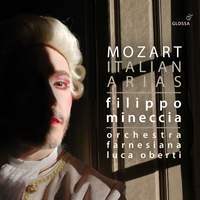 Filippo Mineccia (countertenor), Orchestra Farnesiana, Luca Oberti
Subtitled 'Amadeus's Italian Journeys - 1769-1773', Mineccia's programme focuses particularly on the two trips which the young composer made to Milan and Padua in his early teens, and features excerpts from Betulia liberata, Ascanio in Alba and Mitridate, plus the Symphony No. 10 (thought to have been completed in Rome in spring 1770), and arias from operas by Mysliveček, Guglielmi and Gluck.
Available Formats: CD, MP3, FLAC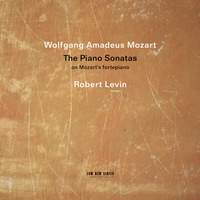 Robert Levin (fortepiano)
Recorded on the composer's own Anton Walter instrument from 1782, this set includes not only the complete keyboard sonatas but also Levin's completions of a number of unfinished fragments. Levin's interpretations draw on First Viennese School performance practice, including improvised elements and decorations in repeated sections; the set is supplemented by a 100-page booklet with performance-notes by Levin and an extensive essay by Ulrich Leisinger (Director of Research at the Mozarteaum Foundation Salzburg).
Available Formats: 7 CDs, MP3, FLAC