11th July 2022
Interview

,

The Ssens Trio on Norwegian string trios
The string trio often seems to be eclipsed by its bigger siblings - going on raw numbers, the string quartet certainly rules the roost. But the pared-down texture of the trio has never lost its appeal, and composers continue to turn to it for different reasons, and with different results, than they do the quartet.
The Ssens Trio (pronounced "Essence"), having previously recorded works by Beethoven and Mozart to critical acclaim, now turn to their home nation of Norway for a selection of Norwegian string trios from the second half of the twentieth century. For those readers who might unaccountably be less than familiar with Johan Kvandal, Finn Mortensen, Edvard Fliflet Bræin or Bertil Palmar Johansen, the Ssens Trio stand ready and eager to introduce you; I spoke to the trio's members about their history as an ensemble and the context of these beautiful and underrated works.
Your trio was formed eight years ago, with your first album coming out four years later. How did you meet, and what led you to join together into a new chamber group?
We have been friends since our youth and our first attempt to form a musical relationship was actually many years ago. Before our musical cooperation had progressed further than only rehearsals Henninge was "headhunted" and became a member of the Vertavo String Quartet. With their busy schedule we decided to postpone our plans. In 2014, when a concert opportunity came about, we gave it a new "go" and found it highly rewarding.
The string trio is often overshadowed by the string quartet – we think of Beethoven limiting himself to writing trios for years until he felt ready to write a full quartet! What do you think the string trio can offer the listener, that the string quartet can't?
The 5 Beethoven String Trios (op.3, op.8 and op.9 nr. 1, 2 and 3) are examples of Beethoven's endless creativity and we do not regard them as second to any of his early compositions. Beethoven himself regarded the three op.9 trios as the works, from his early years as a composer, he was most happy with.. That being said, the enormous repertoire for String Quartet is not possible "to compete with" with a String Trio. Still, the repertoire is rich and rewarding and we hope as many chamber music lovers as possible take the time to "dig into it" as there is so much to appreciate!
For you, do Kvandal, Mortensen and Fliflet Bræin's trios count as expressions of the general anti-Romantic trend in post-war Norway?
The "atmosphere" in post-war Norway among composers seems to have been influenced mainly by an interest in a neo-classical or modernistic "style". In that sense one can probably call the sentiment anti-romantic. However, our main focus and perspective (as well as manner of investigating the works) have been very much the same as we always approach "new works". We use quite a lot of time rehearsing in slow tempo, together, allowing each one to "analyze" the music in real time as well as getting the intonation "in place". Then leave it for a few weeks and come back to repeat this procedure. Later in the process, when we know every detail, we start to move towards finding the suitable tempi, character, phrasing etc., and we tend to rely on and trust our musical instincts.
How widely-performed are these four composers in Norway today?
All four are well known names and appears quite regularly in the concert-programmes as well as on CD's and Bertil Palmar Johansen is still very active and productive, composing for both stage and concert-scene.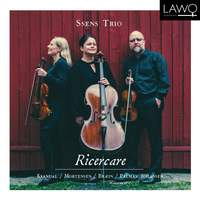 Ssens Trio
Available Formats: CD, MP3, FLAC, Hi-Res FLAC, Hi-Res+ FLAC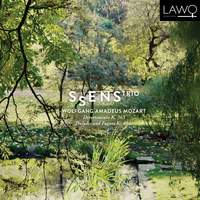 Ssens Trio
Available Format: CD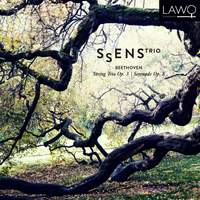 Ssens Trio
Available Formats: CD, MP3, FLAC, Hi-Res FLAC