22nd February 2022
 Box Set Selections

,

  Boxed Set Selections - February 2022
February heavyweights include French organist Olivier Latry's complete recordings on Deutsche Grammophon, the Choir of King's College Cambridge & Stephen Cleobury's complete Argo recordings, anthologies celebrating the legacies of Zoltán Kocsis and Blandine Verlet, and Rossini opera box-sets on CD and DVD.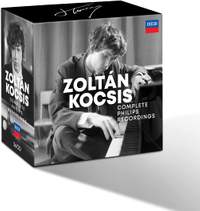 Released in advance of what would have been the Hungarian pianist and conductor's seventieth birthday in May, this 25-CD set includes Bartók's complete works for solo piano, JS Bach's The Art of the Fugue, substantial selections of Debussy and Rachmaninoff, Dohnányi's Variations on a Nursery Tune, the Grieg Piano Sonata, and concertos by Rachmaninoff, Ravel, Liszt, Mozart and Bartók.
Available Format: 26 CDs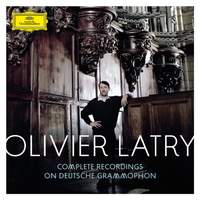 Complete Recordings on Deutsche Grammophon
As well as celebrating Latry's own sixtieth birthday, this collection marks César Franck's bicentenary and the thirtieth anniversary of the death of Olivier Messiaen; the repertoire includes substantial selections of works by both composers, music by JS Bach, Alkan, Liszt and Thierry Escaich, and (on Blu-ray Audio) previously unreleased recordings from the In Spiritum and Midnight At Notre-Dame sessions.
Available Format: 10 CDs + Blu-ray Audio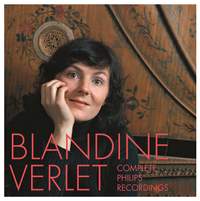 Blandine Verlet (harpsichord)
Released to mark the French harpsichordist's eightieth birthday in memoriam, this collection features nine albums which appear on CD for the first time; the repertoire includes two volumes of Scarlatti sonatas, early Mozart sonatas with the violinist Gerard Poulet, two albums devoted to the music of Duphly and Balbastre, and works by Mondonville, Chedeville, Francoeur and Leclair.
Available Formats: MP3, FLAC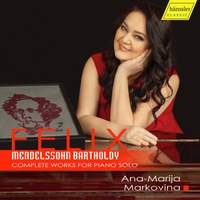 Ana-Marija Markovina (piano)
Including juvenilia and fragments, this set was praised in the latest edition of BBC Music Magazine for Markovina's 'insightful and thoroughly researched music-making'; the Croatian pianist observes that 'when I engage with a composer, I need to know everything about him', a sentiment borne out by her mission to record CPE Bach's complete works for piano solo to mark the composer's tercentenary back in 2014.
Available Formats: 12 CDs, MP3, FLAC, Hi-Res FLAC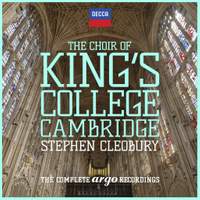 Celebrating the late Stephen Cleobury's 37-year tenure as Director of Music, this collection includes complete recordings of Handel's Messiah and Israel in Egypt, Tallis's Spem in Alium and Lamentations, Verdi's Quattro Pezzi Sacri and Britten's Ceremony of Carols, Rejoice in the Lamb and A Boy Was Born, and discs devoted to the music of Lassus, Giovanni Gabrieli, Howells and Maxwell Davies.
Available Format: 20 CDs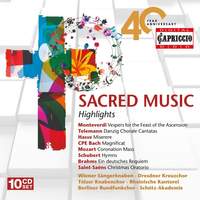 This first of four planned 10-CD anthologies marking the German label's fortieth birthday includes the Monteverdi Vespers, Magnificats by JC & CPE Bach, Hasse, Heinichen and Zelenka, JS Bach's complete motets, Telemann's Danzig Chorale Cantatas, a disc of Schubert hymns (with Peter Schreier), Brahms's Ein Deutsches Requiem, Mozart's Coronation Mass, Saint-Saëns's Oratorio de Noël, and Mendelssohn's Von Himmel hoch.
Available Format: 10 CDs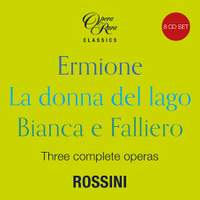 Ermione - La donna del lago - Bianca e Falliero
This limited-edition set brings together three opere serie which Rossini composed in the course of a single prolific year; the recording of Ermione (starring Carmen Giannattasio, Colin Lee and Paul Nilon) won the Opera Category at the 2011 Gramophone Awards, whilst La donna del lago was praised by Gramophone for Kenneth Tarver's 'blissfully even and precise' coloratura as Giacomo.
Read our interview with Carmen Giannattasio about her roles on these recordings here.
Available Format: 8 CDs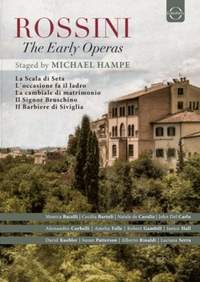 Five operas filmed at the Rococo Theatre at Schwetzingen Palace in the late 1980s and early 90s: ll Barbiere di Siviglia (starring the young Cecilia Bartoli as Rosina, just a year after her professional debut), La Scala di Seta (with Luciana Serra as Giulia and David Kuebler as Dorvil), L'occasione fa il ladro (with Susan Patterson as Berenice and Robert Gambill as Alberto), La cambiale di matrimonio (with Janice Hall as Fanny and John Del Carlo as Tobias Mill), and Il Signor Bruschino (with Alessandro Corbelli as Gaudenzio and Amelia Felle as Sofia).
Available Format: 5 DVD Videos