12th January 2022
 Obituary

,

  Maria Ewing (1950-2022)
The American opera-singer, a riveting actress whose repertoire encompassed both soprano and mezzo roles, has died aged 71.
Born in Detroit to an African-American father and Dutch mother, Ewing trained at the Cleveland Institute of Music and in New York and Ohio, giving her first professional performance at the Ravinia Festival in Illinois in 1973. In the early part of her career she concentrated on lyric mezzo repertoire, and three years later made her Metropolitan Opera debut as Cherubino in Günther Rennert's production of Le Nozze di Figaro, opposite Kiri Te Kanawa and Dietrich Fischer-Dieskau as the Almavivas. She went on to sing in the house's premiere productions of Poulenc's Dialogues des Carmélites (as Blanche de la Force) and Shostakovich's Lady Macbeth of Mtsensk (as Katerina Ismailova).
Ewing made her Glyndebourne debut, as Dorabella in Così fan tutte, in 1978; she became a regular fixture at the Festival over the next decade, with roles including Der Komponist in Strauss's Ariadne auf Naxos, the title-role in Monteverdi's L'incoronazione di Poppea, a startlingly sensual Rosina in Il barbiere di Siviglia, and a wonderfully imperious Carmen in the mid-1980s.
In 1982 Ewing married the director Peter Hall, whom she had met whilst working at Glyndebourne; their daughter Rebecca, now a highly acclaimed actress and film-director, was born that year. The couple collaborated regularly at Glyndebourne and further afield, perhaps most notably in a Los Angeles production of Strauss's Salome (subsequently transferred to Chicago, Covent Garden, and San Francisco) in which Ewing appeared naked at the climax of the Dance of the Seven Veils, having decided that it would be 'dishonest' to stage the scene any other way. By this point in her career Ewing had expanded her repertoire to encompass numerous dramatic and spinto soprano roles, including Tosca, Madama Butterfly, and Marie in Berg's Wozzeck; although some critics occasionally noted a lack of amplitude and freedom at the top of the voice, the sheer magnetism and temperament which she brought to these characters was rarely (if ever) in doubt.
Although Ewing's remarkable dramatic gifts were displayed to best advantage in the theatre, she also made a number of fine recordings, including Pelléas et Mélisande (the opera in which she made her La Scala debut in 1977) with Claudio Abbado in 1991, an incandescent account of Ravel's Shéhérazade with Simon Rattle and the City of Birmingham Symphony Orchestra that same year, and Shostakovich's Lady Macbeth with Myung-Whun Chung in 1992.
From the late 1990s, Ewing stepped away from opera work and focused on recitals and concerts with orchestra, ranging from Mahler and Brahms lieder to jazz gigs at Ronnie Scott's and Broadway favourites at BBC Proms in the Park (a hypnotically-sung 'Bali Hai' from South Pacific on the John Wilson Orchestra's Rodgers & Hammerstein album proves how adept she was at 'crossing over' into musical theatre territory).
Ewing died in Detroit on 9th January, and is survived by three sisters and her daughter Rebecca; in a statement yesterday, her family paid tribute to 'an extraordinarily gifted artist who by the sheer force of her talent and will catapulted herself to the most rarefied heights of the international opera world'.
Maria Ewing - a selected discography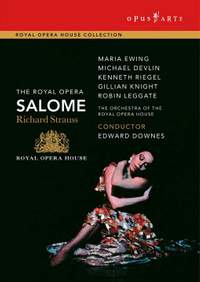 Maria Ewing (Salome), Michael Devlin (Jokanaan), Kenneth Riegel (Herod), Gillian Knight (Herodias), Robin Leggate (Narraboth)
Royal Opera House Covent Garden, Edward Downes
Available Format: DVD Video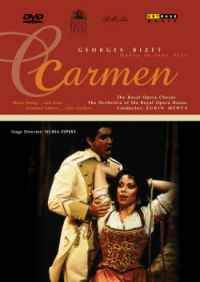 Maria Ewing (Carmen), Luis Lima (Don José), Leontina Vaduva (Micaëla), Gino Quilico (Escamillo)
Royal Opera House Covent Garden, Zubin Mehta, Nuria Espert
Available Format: DVD Video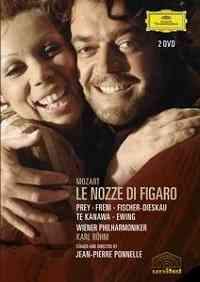 Hermann Prey (Figaro), Mirella Freni (Susanna), Dietrich Fischer-Dieskau (Count), Kiri Te Kanawa (Countess), Maria Ewing (Cherubino), Paolo Montarsolo (Bartolo), Heather Begg (Marcellina), John van Kesteren (Basilio), Willy Caron (Curzio), Hans Krämer (Antonio), Janet Perry (Barbarina)
Wiener Philharmoniker, Karl Böhm, Jean-Pierre Ponnelle
Available Format: 2 DVD Videos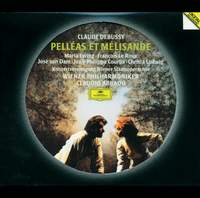 Maria Ewing (Mélisande), François Le Roux (Pelléas), José van Dam (Golaud), Jean-Philippe Courtis (Arkel), Christa Ludwig (Genevieve), Patrizia Pace (Yniold), Rudolf Mazzola (Doctor)
Wiener Philharmoniker, Wiener Staatsoper, Claudio Abbado
Available Formats: 2 CDs, MP3, FLAC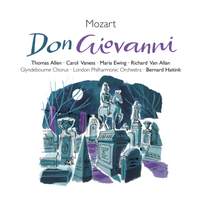 Thomas Allen (Don Giovanni), Maria Ewing (Donna Elvira), Carol Vaness (Donna Anna), Elizabeth Gale (Zerlina), Keith Lewis (Don Ottavio), Richard van Allan (Leporello), John Rawnsley (Masetto), Dimitri Kavrakos (Il Commendatore)
Glyndebourne Chorus & London Philharmonic Orchestra, Bernard Haitink
Available Formats: MP3, FLAC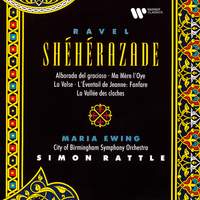 Maria Ewing (soprano), City of Birmingham Symphony Orchestra, Sir Simon Rattle
Available Formats: MP3, FLAC
Maria Ewing (Dido), Karl Morgan Daymond (Aeneas), Rebecca Evans (Belinda), Sally Burgess (Sorceress), Patricia Rozario (Second Woman), Mary Plazas (First Witch), Pamela Helen Stephen (Second Witch), James Bowman (Spirit), Jamie MacDougall (Sailor)
Collegium Musicum 90, Richard Hickox
Available Formats: MP3, FLAC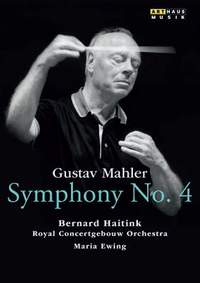 Maria Ewing (soprano), Royal Concertgebouw Orchestra, Bernard Haitink
Available Format: DVD Video