15th October 2021
 New Release Round-up

,

  New Release Round-Up - 15th October 2021
Today's new releases include JS Bach's first three English Suites from Vladimir Ashkenazy, Mozart's Violin Concertos Nos. 1 & 2 from Arabella Steinbacher, a nocturnal programme from Quatuor Ébène (featuring music by Schoenberg, Dutilleux and Raphaël Merlin), and piano works by Elisabeth Lutyens from Martin Jones.
Vladimir Ashkenazy (piano)
As well as a new recording of the first three English Suites (recorded in Potton Hall, Suffolk in 2019), this 2-CD set includes a reissue of Ashkenazy's first-ever Bach recording: the Concerto in D Minor BWV 974 (after Marcello), made in 1965. Reviewing the latter, BBC Music Magazine observed that 'its Andante is despatched with limpid detachment before a romping Presto with the finishing line ever in its sights'.
Available Formats: 2 CDs, MP3, FLAC, Hi-Res FLAC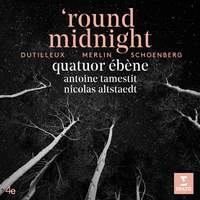 Following their award-winning Beethoven Around The World project, the Ébènes turn to later repertoire for this programme themed around the idea of night, which features Dutilleux's Ainsi la nuit, Schoenberg's Verklärte Nacht (for which they are joined by Antoine Tamestit and Nicolas Altstaedt, and their cellist Raphaël Merlin's Night bridge, written especially for this project.
Available Formats: CD, MP3, FLAC, Hi-Res FLAC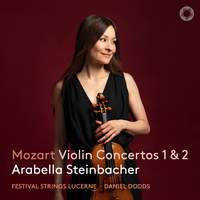 Arabella Steinbacher (violin), Festival Strings Lucerne, Daniel Dodds
Steinbacher completes her survey of the Mozart concertos (using cadenzas by Festival Strings Lucerne co-founder Wolfgang Schneiderhan) with these two lesser-known early works, plus the Adagio for Violin and Orchestra in E K261 and the Rondos K373 and 269. The first volume was an Editor's Choice in Gramophone in 2014, and was praised in BBC Music Magazine for Steinbacher's 'refined elegance, interpretative warmth and captivating, jewelled sonority'.
Available Formats: CD, MP3, FLAC, Hi-Res FLAC, Hi-Res+ FLAC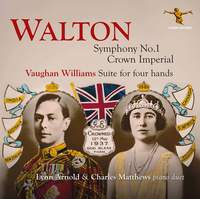 Lynn Arnold & Charles Matthews
This is the world premiere recording of Herbert Murrill's transcriptions of these works for piano four hands, and of Vaughan Williams's only piece for these forces: the 'Suite for Four Hands on One Pianoforte', composed in 1893 under the tutelage of Hubert Parry. Reviewing the recording last weekend, The Telegraph's Simon Heffer described Murrill's arrangement of the symphony as 'revelatory: one can hear the bare bones of the music and see its structure exceptionally clearly, however well one thought one knew it'.
Available Formats: CD, MP3, FLAC, Hi-Res FLAC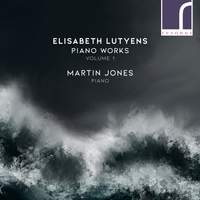 Jones's programme opens with the Seven Preludes for Piano Op. 126 (composed in 1978),and also includes The Great Seas from a year later, La natura dell'Acqua (1981), and the Five Impromptus from 1977; the recording was praised in The Guardian last month for Jones's 'meticulous, clearly affectionate performances'.
Available Formats: CD, MP3, FLAC, Hi-Res FLAC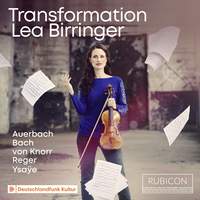 The German violinist's first solo recording explores the evolution of the partita for solo violin, beginning with JS Bach's Partita No. 3 in E major and also including Lothar von Knorr's Partita from 1946 and Lera Auerbach's par.ti.ta from 2007. The programme also features Ysaÿe's Sonata for solo violin in A minor Op. 27 No. 2, and Max Reger's Prelude and Fugue in D minor, Op. 117 No. 6.
Available Formats: CD, MP3, FLAC, Hi-Res FLAC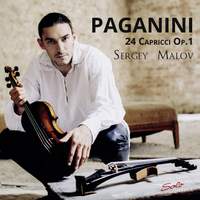 Five years on from his Hommage to Paganini (on which the versatile Russian string-player moved between baroque and modern violins, viola and violoncello da spalla), Malov tackles the Everest of the solo violin repertoire, complemented by his own Paganini-Collage and Ad Libitum Rock (After Paganini's Op. 1). Malov recently won an Opus Klassik Award for his recording of the Bach Cello Suites on a violoncello da spalla.
Available Formats: CD, MP3, FLAC, Hi-Res FLAC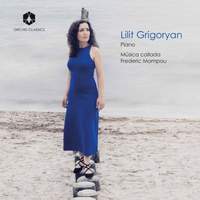 This is the Armenian pianist's second recording for Orchid, following Variations Sérieuses in 2018 (which featured music by Bach-Busoni, Mendelssohn, Bizet and Szymanowski, and was described in BBC Music Magazine as 'an assertive and beyond-her-years performance'). Published between 1959 and 1967, Música callada ('Quiet' or 'Silent Music') was inspired by the writings of the Spanish mystic St John of the Cross.
Available Formats: CD, MP3, FLAC, Hi-Res FLAC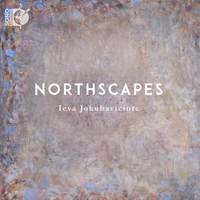 Ieva Jokubaviciute (piano)
The Lithuanian pianist presents a programme of music by contemporary composers from Nordic and Baltic countries, including Pēteris Vasks's Music for a Summer Evening, Raminta Šerkšnytė's Fantasia for Solo Piano, Kaija Saariaho's Prelude for Solo Piano, three nocturnes by Bent Sørensen, and Anna Thorvaldsdottir's Scape.
Available Formats: CD, MP3, FLAC, Hi-Res FLAC, Hi-Res+ FLAC
Released in advance of the centenary of the composer's death next year, this collection includes Saint-Saëns's own recordings of several solo piano works and part of the Piano Concerto No. 2, Samson et Dalila (with Jon Vickers and Rita Gorr), the 'Organ' Symphony with Maurice Duruflé as soloist, and Le carnaval des animaux with John Ogdon and Brenda Lucas, Louis Frémaux and the CBSO.
Available Format: 34 CDs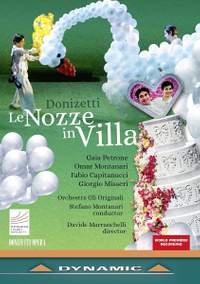 Gaia Petrone (Sabina), Omar Montanari (Don Petronio), Fabio Capitanucci (Trifoglio), Giorgio Misseri (Claudio), Manuela Custer (Anastasia), Claudia Urru (Rosaura), Daniele Lettieri (Anselmo), Orchestra e Coro Gli Originali, Stefano Montanari
Live-streamed from an empty theatre at the 2020 Donizetti Festival in Bergamo, this production of Donizetti's early opera buffa was praised by BachTrack for Marranchelli and Bonomelli's 'imaginative mise-en-scène', Montanari's attuenment to 'both the sparkling spirit and the melodiousness of the score', and Petrone's 'full, rounded, mellifluous' Sabina. The work was composed whilst Donizetti was still studying with Simone Mayr, and disappeared from the repertoire for almost 200 years.
Available Format: DVD Video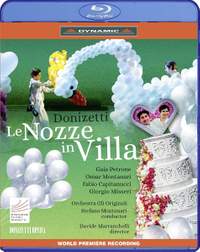 Gaia Petrone (Sabina), Omar Montanari (Don Petronio), Fabio Capitanucci (Trifoglio), Giorgio Misseri (Claudio), Manuela Custer (Anastasia), Claudia Urru (Rosaura), Daniele Lettieri (Anselmo); Orchestra e Coro Gli Originali, Stefano Montanari
Sound format: PCM Stereo 2.0 / DTS-HD Master Audio 5.1
Picture format: 1080i60
Available Format: Blu-ray