10th September 2021
 New Release Round-up

,

  New Release Round-Up - 10th September 2021
Today's new releases include Shostakovich and Ronald Stevenson from Igor Levit, Rachmaninov's Second Symphony from Robin Ticciati and the Deutsches Symphonie-Orchester Berlin, Arvo Pärt from Renaud Capuçon and the Orchestre de Chambre de Lausanne, and Bartók, Mussorgsky and Brahms from Magdalena Kožená and Yefim Bronfman.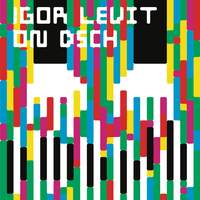 For his seventh solo recording on Sony, Levit couples Shostakovich's 24 Preludes and Fugues from 1951 with Scottish composer Ronald Stevenson's Passacaglia on DSCH from a decade later - a ninety-minute set of continuous variations which Levit describes as 'a veritable compendium of life'. Reviewing his performance of the latter work at Wigmore Hall in 2019, The Guardian observed that 'it's hard to imagine this extraordinary work has ever been played better'.
Available Formats: 3 CDs, MP3, FLAC, Hi-Res FLAC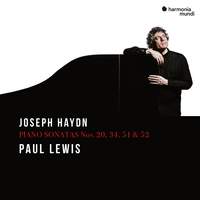 The first instalment of Lewis's Haydn sonatas series (released in 2019) was a Presto Recording of the Week, with James observing that 'the range of colours that he draws from the piano is a constant marvel'; Gramophone described the repertoire as 'a superb fit' for the British pianist, whilst BBC Music Magazine praised his 'evenness of figuration and crispness of attack'.
Available Formats: CD, MP3, FLAC, Hi-Res FLAC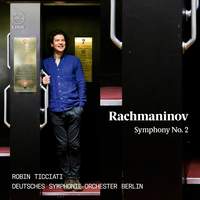 Deutsches Symphonie-Orchester Berlin, Robin Ticciati
This is Ticciati's first recording of Russian music with the DSOB, though this symphony has been in their joint repertoire for several years; reviewing a live performance at the Philharmonie in 2018, BachTrack's Hugo Shirley applauded the 'purpose, clarity and thrust' of Ticciati's interpretation, noting that 'his conducting of the work had the elegance and stylishness familiar from his conducting of other repertoire'.
Available Formats: CD, MP3, FLAC, Hi-Res FLAC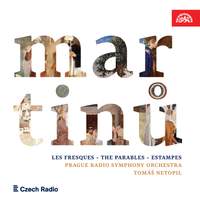 Prague Radio Symphony Orchestra, Tomáš Netopil
Netopil received glowing reviews for his 2016 accounts of Martinů's Double Concerto and the one-act opera Ariane with the Essener Philharmoniker, and for his first recording of the composer's music with the Prague Radio Symphony Orchestra he explores orchestral works from the 1950s: the Overture for Orchestra, the triptych Les Fresques de Piero della Francesca, the prelude The Rock, Parables after the poems by Antoine de Saint-Exupéry & Georges Neveu and Estampes (Martinů's final symphonic work).
Available Format: CD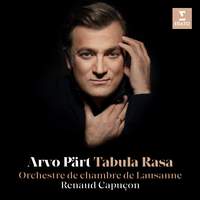 Renaud Capuçon (violin), Orchestre de Chambre de Lausanne
Capuçon recently became Artistic Director of the Orchestre de Chambre de Lausanne, and his first recording with the ensemble focuses on what he describes as 'music [which] takes us from darkness to light'; in addition to the title-work, their programme includes Fratres, Spiegel im Spiegel, Silouans Song, Darf ich…, Summa and Für Lennart in memoriam
Available Formats: CD, MP3, FLAC, Hi-Res FLAC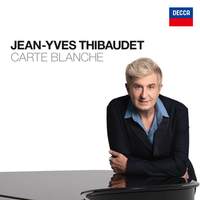 Jean-Yves Thibaudet (piano)
Given free rein by Decca Classics for this album celebrating his sixtieth birthday, the French pianist has selected an eclectic mixture of repertoire, including excerpts from Dario Marianelli's soundtrack for the 2005 film of Pride & Prejudice, miniatures by Scarlatti, Couperin, Villa-Lobos, Cherkassky, Pierné, Earl Wild and Morton Gould, and his own arrangements of Barber's Adagio for Strings and Poulenc's Hôtel.
Available Formats: CD, MP3, FLAC, Hi-Res FLAC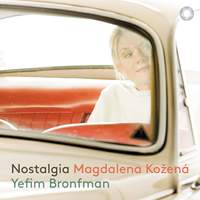 Magdalena Kožená (mezzo), Yefim Bronfman (piano)
For her third album on Pentatone, the Czech mezzo is joined by Bronfman (who makes his label debut) for a recital of songs which draw inspiration from folk music: Bartók's Village Scenes, Mussorgsky's The Nursery, and a selection of Brahms lieder including Meine Liebe ist grün, Von ewiger Liebe, Mädchenlied, and Vergebliches Ständchen.
Available Formats: CD, MP3, FLAC, Hi-Res FLAC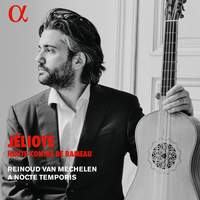 Reinoud Van Mechelen (tenor), A Nocte Temporis
Following his tribute to Louis Gaulard Dumesny (who created principal roles in numerous operas by Lully), the Belgian singer explores the legacy of Rameau's favourite haute-contre, Pierre de Jéliot (1713-97); as well as excerpts from Rameau's Hippolyte et Aricie, Les Fêtes d'Hébé, Platée, Castor et Pollux and Les Boréades, his programme includes music by Dauvergne, Colin de Blamont, Mondonville, Rebel and Francoeur.
Available Formats: CD, MP3, FLAC, Hi-Res FLAC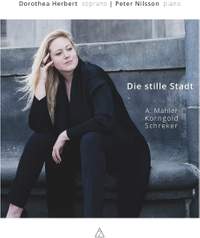 Dorothea Herbert (soprano), Peter Nilsson (piano)
Ahead of her Glyndebourne debut as Leonore in Fidelio next month, the German soprano presents her first solo album, which takes its title from the first of Alma Mahler's Fünf Lieder. Her programme also features Mahler's Meine Nächte, Ekstase and Der Erkennende, Korngold's Unvergänglichkeit and Drei Lieder Op. 22, and Schreker songs including Vernichtet ist mein Lebensglück, Stimmen des Tages and Die Dunkelheit sinkt schwer wie Blei.
Available Formats: CD, MP3, FLAC, Hi-Res FLAC, Hi-Res+ FLAC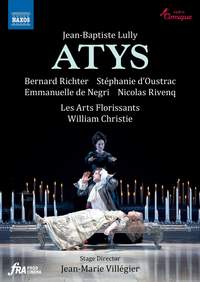 Bernard Richter (Atys), Stéphanie d'Oustrac (Cybele), Emmanuele De Negri (Sangaride), Nicolas Rivenq (Célénus), Marc Mauillon (Idas), Sophie Daneman (Doris), Jaël Azzaretti (Mélisse), Paul Agnew (Dieu du Sommeil), Cyril Auvity (Morphée); Les Arts Florissants, William Christie
Described by The New York Times as being 'as satisfying as it is bold' and hailed by The Guardian as 'a triumph of postmodern authenticity', Jean-Marie Villégier's staging of Lully's 1675 tragédie en musique was filmed at the Opéra Comique in 2011.
Available Format: 2 DVD Videos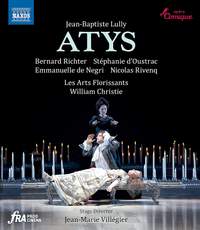 Bernard Richter (Atys), Stéphanie d'Oustrac (Cybele), Emmanuele De Negri (Sangaride), Nicolas Rivenq (Célénus), Marc Mauillon (Idas), Sophie Daneman (Doris), Jaël Azzaretti (Mélisse), Paul Agnew (Dieu du Sommeil), Cyril Auvity (Morphée); Les Arts Florissants, William Christie
Picture format: HD 16:9
Sound format: PCM Stereo and DTS-HD Master Audio 5.1
Available Format: Blu-ray