28th July 2021
Box Set Selections

,

Boxed Set Selections - July 2021
July heavyweights include a 7-CD set of Bernard Herrmann conducting his own film-scores, a multi-conductor Bruckner cycle from the Berliner Philharmoniker, Mark Wigglesworth's widely acclaimed Shostakovich cycle with the Netherlands Radio Philharmonic Orchestra and BBC National Orchestra of Wales, Friedrich Gulda's complete recordings on Decca, and an anthology of live recordings from the Sydney International Piano Competition.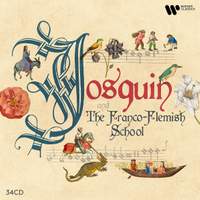 Ensemble Gilles Binchois, Taverner Consort, The Hilliard Ensemble, The King's Singers et al
2021 marks the 500th anniversary of Josquin's death, and this comprehensive anthology features several of his major works including the Missa Pange Lingua, Missa Maris Stella and Missa Hercules Dux Ferrarie, as well as music by other members of the Franco-Flemish school such as Binchois, Dufay, des Prez, Obrecht, de La Rue, Isaac, Roland de Lassus, Willaert and de Wert.
Available Format: 34 CDs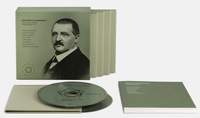 Recorded over the past decade, this set features performances conducted by Herbert Blomstedt (No. 3), Bernard Haitink (Nos. 4 & 5), Mariss Jansons (No. 6), Paavo Järvi (No. 2), Zubin Mehta (No. 8), Seiji Ozawa (No. 1), Christian Thielemann (No. 7) and Simon Rattle (No. 9); includes a booklet-essay by Richard Taruskin and introductions to the individual symphonies.
Available Format: 9 SACDs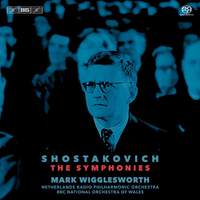 Netherlands Radio Philharmonic Orchestra, BBC National Orchestra of Wales, Mark Wigglesworth
Originally released between 1996 and 2010, Wigglesworth's Shostakovich recordings with the Welsh and Dutch orchestras have been widely acclaimed, with The Guardian hailing the cycle as 'one of the finest of recent times', BBC Music Magazine describing him as 'the finest Shostakovich interpreter of his generation', and Gramophone praising the set's combination of 'high seriousness, fine detailing and a certain fierceness of articulation'.
Available Formats: 10 SACDs, MP3, FLAC, Hi-Res FLAC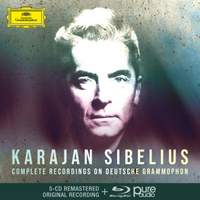 Berliner Philharmoniker, Herbert von Karajan
Karajan's 1960s analogue recordings of Sibelius for Decca were described by Stereophile as 'magnificent, musically natural […] with some of the deepest, fattest bass and richest, warmest orchestral sound that's been committed to recordings for many years'; this set also includes digital recordings from the 1980s, and comprises Symphonies Nos. 4-7, Finlandia, Tapiola, Valse Triste, The Swan of Tuonela, Pelléas et Mélisande, and the Violin Concerto (with Christian Ferras).
Available Format: 5 CDs + Blu-ray Audio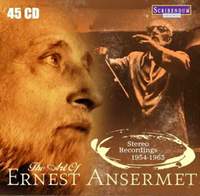 Made between 1954 and 1963, this collection of the Swiss conductor's stereo recordings with the Orchestre de la Suisse Romande and Paris Conservatoire Orchestra includes substantial selections of works by Beethoven, Bizet, Debussy, Rousseau, Rimsky-Korsakov, Ravel and Stravinsky, plus relative rarities by Dukas, Glazunov, Glinka, Liadov and Frank Martin.
Available Format: 45 CDs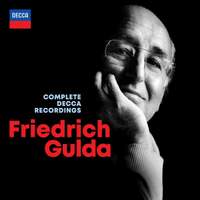 Gulda was still in his teens when he signed to Decca, and the partnership would endure for three decades - this year marks the fortieth anniversary of his final Decca project, the Beethoven piano concertos with the Wiener Philharmoniker and Horst Stein. This set includes the first international release of his earliest recordings for the label, plus acclaimed accounts of the Beethoven sonatas, Debussy Préludes, Ravel's Gaspard de la Nuit and Strauss's Burleske, and a live recording of improvisations with Chick Corea.
Available Format: 41 CDs + 1 Blu-ray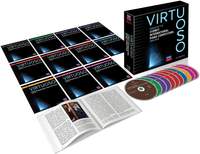 Featuring 77 pianists and music by 55 composers from JS Bach to Kapustin, this anthology was recorded between 1992 and 2016, over the course of seven competitions; the repertoire includes concertos, transcriptions and encores, and a substantial amount of Australian piano music by composers such as Ann Carr-Boyd, Brett Dean, Roy Agnew, and Arthur Benjamin.
Available Format: 11 CDs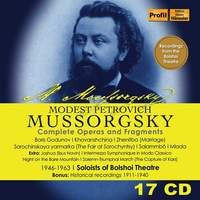 Soloists of Bolshoi Theatre
With artists including Feodor Chaliapin, Natalia Rozhdestvenskaya, Evgeny Svetlanov, Walter Susskind, Boris Khaikin and André Clutyens, this set was recorded between 1946 and 1963 and comprises complete performances of Boris Godunov, Khovanshchina, Mlada, The Fair at Sorochyntsi, Zhenitba ('The Marriage'), and the unfinished opera Salammbô; extras include pre-1940 recordings of Night on the Bare Mountain and the Intermezzo Symphonique in Modo Classico.
Available Format: 17 CDs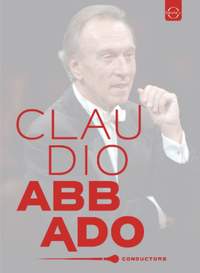 This 7-DVD set features the Hearing the Silence - Sketches for a Portrait by Paul Smaczny, complete performances of the Verdi Requiem, Mahler's Symphony No. 9, Beethoven's Eroica and Choral Symphonies, the Brandenburg Concertos, and a performance of the Adagio from Mahler's Tenth Symphony (previously unreleased on DVD) with the Berliner Philharmoniker to mark the centenary of the composer's death in 2011.
Available Format: 7 DVD Videos