31st May 2021
 Box Set Selections

,

  Boxed Set Selections - May 2021
This month's heavyweights include a centenary celebration of Dennis Brain, a mammoth collection of Sir John Eliot Gardiner's complete recordings for Archiv and Deutsche Grammophon, Stravinsky from Bernstein and Chailly, and highlights from the legendary concerts which Klemperer gave in Amsterdam between 1947 and 1961.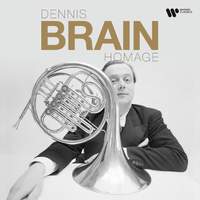 Released to mark the great horn virtuoso's hundredth birthday on 17th May, this 11-CD collection includes Brain's complete Warner discography as concerto soloist and chamber/ensemble player, CD premieres of recordings of Handel, Strauss, Richard Arnell and Norman Forber Kay, and a previously-unreleased 1953 recording of d'Indy's Chanson et danses for wind septet.
Available Formats: 11 CDs, MP3, FLAC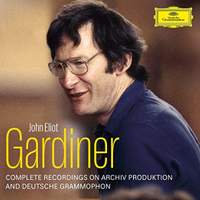 English Baroque Soloists, Monteverdi Choir, Orchestre Révolutionnaire et Romantique, Wiener Philharmoniker, London Symphony Orchestra et al,Sir John Eliot Gardiner
Featuring repertoire from Monteverdi to Lili Boulanger (whose sister Nadia taught Gardiner during his student days in Paris), this 104-disc set includes the Bach Passions, B minor Mass and Christmas Oratorio, seven Mozart operas, the complete Schumann symphonies, Rachmaninov's Symphonic Dances, and Symphony of Psalms and The Rake's Progress.
Available Format: 104 CDs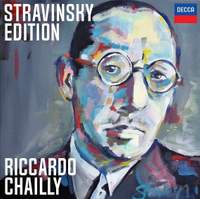 Lucerne Festival Orchestra, London Sinfonietta, Royal Concertgebouw Orchestra et al, Riccardo Chailly
The Italian maestro first conducted Stravinsky's music at the tender age of fifteen, and this collection (released to mark the anniversary of the composer's death) comprises his complete Stravinsky recordings to date, including the world premiere recording of the Chant funèbre which was thought lost until 2015. The set includes a 100-page booklet, and the cover-portrait by British artist Steph Fonteyn was commissioned by Stravinsky's granddaughter Marie.
Available Format: 11 CDs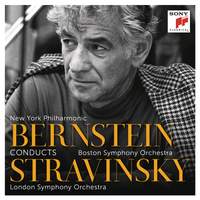 New York Philharmonic Orchestra, Boston Symphony Orchestra, London Symphony Orchestra, Leonard Bernstein
This 6-CD set comprises recordings of The Soldier's Tale, the Octet for Wind Instruments, The Rite of Spring (in a 1958 account which apparently left the composer speechless), The Firebird, the Concerto for Piano and Wind Instruments, the Pulcinella and Petrushka suites, the Symphony of Psalms and Oedipus Rex (with René Kollo, Tatiana Troyanos and Tom Krause), plus a twenty-minute discussion of Petrushka with Bernstein.
Available Formats: 6 CDs, MP3, FLAC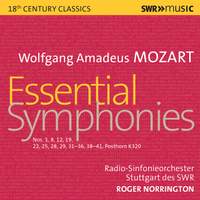 Radio-Sinfonieorchester Stuttgart des SWR, Sir Roger Norrington
Recorded over a period of two weeks at the European Music Festival Stuttgart in September 2006, these accounts of symphonies including the 'Prague', 'Linz'. 'Paris' and 'Jupiter' aimed to recreate the original performance conditions of each work as far as possible, with Norrington using just eighteen players for the smallest-scale works and expanding to forty for the later ones.
Available Formats: 6 CDs, MP3, FLAC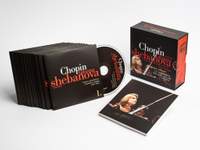 Tatiana Shebanova (fortepiano)
The Russian pianist plays an 1849 Erard on this first complete, single-artist survey of Chopin's piano works on an historical instrument, recorded shortly before her death in 2011; she is partnered by the Orchestra of the 18th Century conducted by Frans Brüggen in the concertante works.
Available Format: 14 CDs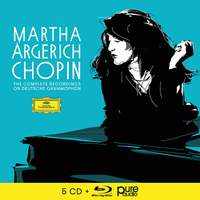 As well as Argerich's complete recordings of the solo works for the Yellow Label, this set includes the Piano Concertos with Claudio Abbado and the London Symphony Orchestra (No. 1) and Mstislav Rostropovich and the National Symphony Orchestra (No. 2), and the Cello Sonata with both Rostropovich and Mischa Maisky. (Please note that the recordings with Maisky are omitted from the Blu-ray 'for reasons of audio quality).
Available Format: 5 CDs + 1 Blu-ray Audio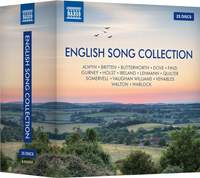 With singers including Dame Felicity Lott, Claire Booth, Anthony Rolfe Johnson, Philip Langridge, Roderick Williams and Sir Thomas Allen, this anthology features repertoire staples by Britten, Butterworth, Finzi, Gurney, Ireland, Quilter, and Vaughan Williams, plus relative rarities by composers including William Alwyn, Jonathan Dove, Liza Lehmann, Arthur Somervell, and Ian Venables.
Available Format: 25 CDs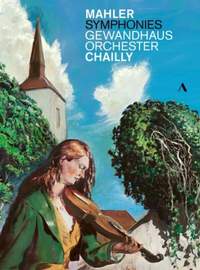 Gewandhausorchester, Riccardo Chailly
Recorded at the Leipzig Gewandhaus between 2011 and 2015, Chailly's partial Mahler cycle has been praised for its 'clarity and power' (BBC Music Magazine on Symphony No. 5), 'abundant virtues' (the Financial Times on No. 4), and 'care over details and transparency' (the International Classical Music Awards jury on No. 7, which won the Video Performance prize in 2016). Soloists include Christiane Oelze, Sarah Connolly, Gerhild Romberger, Dietrich Henschel, and Georg Zeppenfeld.
Available Format: 8 DVD Videos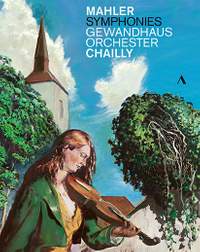 Gewandhausorchester, Riccardo Chailly
Picture format: 16:9
Sound format: DTS-HD Master Audio / PCM Stereo
Available Format: 8 Blu-rays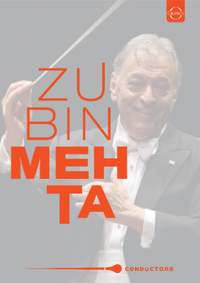 Los Angeles Philharmonic, Berliner Philharmoniker, Israel Philharmonic Orchestra, Zubin Mehta
As well as previously-unreleased performance- and interview-footage from Mehta's farewell concert with the Israel Philharmonic Orchestra, this 7-DVD collection includes the orchestra's 75th Anniversary Concert from 2011, a 2001 Verdi gala from Parma, a Russian night from the Waldbühne in 1997, Bartók, Dvořák and Mozart from Los Angeles, Falstaff from the 2013 Salzburg Festival, and Beethoven's Ninth Symphony with the Béjart Ballet, filmed in Tokyo in 2014.
Available Format: 7 CDs