30th April 2021
 Presto Editor's Choices

,

  Presto Editor's Choices - April 2021
April favourites include a beguiling recital of lieder by female composers from soprano Olena Tokar and Igor Gryshyn, a revelatory Wesendonck-Lieder (plus songs by Pfitzner and Strauss) from Matthias Goerne and Seong-Jin Cho, a glittering Nutcracker from eighteen-year-old Russian pianist Ivan Bessonov, and Mozart and Vivaldi from two double-reed virtuosos at the top of their games.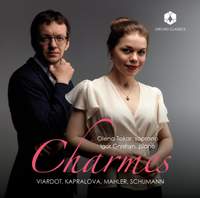 Olena Tokar (soprano), Igor Gryshyn (piano)
The young Ukrainian certainly supplies charm aplenty on this terrific debut solo CD of music by female composers (particularly in the florid lines of Pauline Viardot-Garcia's dark fairytale Nixe Binsefuss), but her lyric soprano also has plenty of bite when required – for instance in Clara Schumann's stormy Es ist gekommen. The five songs by Vítězslava Kaprálová (who died aged just 25) have an other-worldly, Debussy-ish opulence that testifies to a hugely distinctive voice cut down in its prime.
Available Formats: CD, MP3, FLAC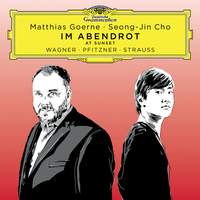 Matthias Goerne (baritone), Seong-Jin Cho (piano)
Hearing Wagner's Wesendonck-Lieder sung by a low male voice (especially by a singer who's so attuned to their mood of brooding introspection) proves quite revelatory here, with Goerne tapping into the songs' intimacy rather than the full-throttle grandeur that's often to the fore on orchestral recordings with soprano. Cho also proves himself a superbly nuanced song-pianist, bringing real poetry to the introduction of Im Triebhaus and navigating the fireworks of Pfitzner's Stimme der Sehnsucht with élan.
Available Formats: CD, MP3, FLAC, Hi-Res FLAC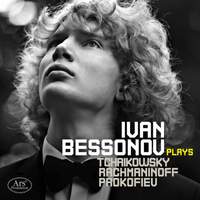 On the evidence here, this eighteen-year-old Russian pianist looks set to rival his countryman Daniil Trifonov for musical imagination, eloquence and sheer technical wizardry. His Nutcracker in particular is an interpretation to treasure: the Tarantella and Trepak are despatched with breathtaking brio, and the Dance of the Sugar-Plum Fairy (taken at an eerily slow tempo) is more modernist miniature than lollipop in his hands. Devotees of Eurovision may recognise Bessonov from the jury of the 2019 competition…it's a definite douze points from me!
Available Formats: SACD, MP3, FLAC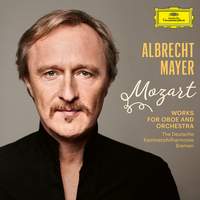 Albrecht Mayer (oboe), Deutsche Kammerphilharmonie Bremen
Only the opening work here was originally scored for oboe and orchestra, but Matthias Spindler and Mayer's transcriptions of several concert-arias and the Concerto for Flute and Harp (for which the Berliner Philharmoniker oboist is joined by harpsichordist Vital Julian Frey, whose playing's as lively as his name implies) sound unfailingly natural and idiomatic. The outer movements of Exsultate, jubilate showcase Mayer's virtuosity to perfection, and the arrangement of Ave verum corpus for cor anglais and strings is both effective and affecting.
Available Formats: CD, MP3, FLAC, Hi-Res FLAC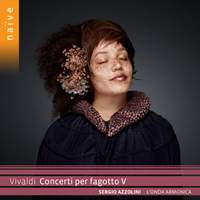 Sergio Azzolini (bassoon), L'Onda Armonica
Azzolini gives Mayer a serious run for his money in the agility stakes in the gleefully flamboyant Allegros of RV489 and 497, and conjures an astonishing range of sonorities from his instrument throughout – there are moments in the second concerto where he emulates a pizzicato cello to great effect, and elsewhere there's a natural horn-like quality to his sound in the lower-middle register. Imaginative use of continuo, too: in 467 you'd swear a thundersheet had been added into the mix!
Available Format: CD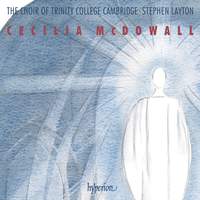 Trinity College Cambridge, Stephen Layton
Released to mark McDowall's seventieth birthday, this beautifully-sung collection of sacred choral works bears witness to her imaginative (and always superbly intelligible) setting of texts and accessible but never derivative musical language; highlights include a luminous setting of the executed British nurse Edith Cavell's final words in Standing as I do before God, and the exuberant Regina Caeli (2005).
Available Formats: CD, MP3, FLAC, Hi-Res FLAC, Hi-Res+ FLAC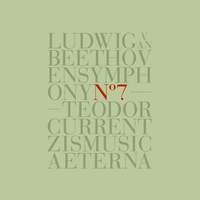 MusicAeterna, Teodor Currentzis
In the wake of his red-in-tooth-and-claw account of the Fifth Symphony last year, the balletic elegance of Currentzis's Seventh took me entirely by surprise: Beethoven's 'apotheosis of the dance' is given with true Terpischorean grace here, with the arc of each movement and of the symphony as a whole quite beautifully plotted. The second movement stirs into life from a barely audible extreme pianissimo, and the Dionysian energy of the finale is held in check until the last possible moment, to startling effect.
Available Formats: CD, MP3, FLAC, Hi-Res FLAC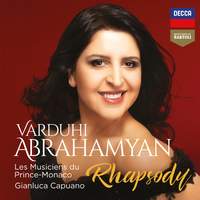 Varduhi Abrahamyan (mezzo), Les Musiciens du Prince-Monaco Gianluca Capuano
This enormously enjoyable debut solo recording from the Armenian mezzo comes courtesy of Decca's 'Mentored by Bartoli' series, and Abrahamyan certainly shares the Roman diva's effervescence and vocal flexibility (though as their duet from La donna del Lago illustrates, the voice is considerably darker and plusher, and the coloratura less aspirated). Her Rossini is scintillating stuff, but she's no one-trick-pony: there's impressive poise and gravitas in Brahms's Alto Rhapsody, and her Dalila has attitude and amplitude in spades.
Available Formats: CD, MP3, FLAC, Hi-Res FLAC