Latest update: COVID-19 Shipping Delays. Presto is committed to the health and well-being of our staff. Our warehouse team are currently working hard to ensure your order is despatched as quickly as possible. Unfortunately you may experience slight delays as some deliveries are taking longer than usual. Thank you
31st December 2020
 Interview

,

  Neal Davies on Vaughan Williams
Though Vaughan Williams's Songs of Travel are a repertoire staple for most British baritones, it's rather less common to hear them in the orchestrations by the composer himself and his assistant Roy Douglas, so it was a treat to experience the cycle in its full-fat glory courtesy of Welsh bass-baritone Neal Davies, Sir Mark Elder and the Hallé earlier this winter. I spoke to Neal shortly before Christmas about his long-term relationships with both the songs and his fellow performers, the challenges which orchestrated versions of lieder can sometimes present, and how he's felt about taking his first substantial break from singing in over three decades…
Photo credit: Gerard Collett
How long have these songs been in your repertoire, and has your relationship with them shifted over time?
I did 'Bright Is The Ring Of Words' for my Grade Five singing exam, so I'd have been sixteen at the time – goodness, that's nearly forty years ago! I've still got the score with my old singing teacher's markings, which is rather nice. But I didn't come to a few of the songs until much later, including the last one 'I Have Trod the Upward and the Downward Slope' which I absolutely love. I remember learning 'Whither Must I Wander' when I was really young - probably about eighteen - and wondering if there would come a time in my life when those words meant something personal to me…then of course you get to my age and it's more or less all come true: that sense of returning to a familiar place and realising that many of the friends and family you associate with it are no longer there really hits home.
The texts are all incredibly poignant, and we did a lot of work on them in the recording-sessions even though we were rather pushed for time. (We did the whole cycle in one day, rehearsing in the morning and then straight into recording that afternoon, which was pretty intense but very rewarding). Mark and I made sure that the players knew what each of the poems was about, and you could see that people genuinely found them very moving. So often you'll talk to an orchestral player after a session and they say 'Oh, is that what you were singing about?!', but that wasn't the case at all here! It was such a joy to do them with orchestra for the first time.
Does the orchestral version of the cycle pose different challenges to the original?
The orchestrations work very well: some of them are by Vaughan Williams himself and some are by his assistant Roy Douglas, but they're all really beautiful and you never feel that you're fighting against the spirit of the songs. Last year I sang some orchestrations of Schubert songs by various composers for the opening concert of the Oxford Lieder Festival, and in all honesty I found it really difficult to make some of them work: Berlioz's arrangement of 'Erlkönig' comes off quite well, and some of the Brahms ones are lovely, but Reger is a real slog as he's so fond of doubling the vocal line with lots of brass!
But the Songs of Travel fit like a glove. Vaughan Williams had orchestrated three of them in 1905, and the final song was found in manuscript by Douglas after his death; it was published in the first edition of the cycle in 1960, but it wasn't until 1962 that Boosey & Hawkes commissioned Douglas to orchestrate the rest. There are a few little tweaks to the original in the orchestrated version, but nothing major: just the one key-change, and a couple of extra bars which took me by surprise when I was singing from the vocal score on the day of recording!
Do you feel the influence of any other composers in the orchestrations?
I really think they're quintessentially Vaughan Williams: you do get people who'll say 'Oh, he studied with Ravel and you can hear that in the orchestration', but of course he didn't actually orchestrate most of them himself! They are a totally honest, direct response to the texts, which I find astonishingly moving. And the Hallé played them all so beautifully – in some of those shimmering accompaniments like 'Let Beauty Awake' and 'The Infinite Shining Heavens' there's a glitter and a gloss on the top lines of the strings which took my breath away.
How far back does your association with the Hallé and Sir Mark stretch?
We've done quite a lot together over the years. There was a Beethoven weekend at the Barbican earlier this year which finished with the Ninth Symphony, followed by performances in Manchester and Nottingham, and last year I did L'enfance du Christ with the Hallé at the Proms, but Mark didn't conduct that as he was having surgery on his neck. (In fact he was still glugging down painkillers throughout the Vaughan Williams recording, but did a fantastic job as usual!). And quite a few years ago we did both the St John and St Matthew Passions together in English at Bridgewater Hall, which were both great experiences.
I've never used Bridgewater Hall for a recording before, and I do hope the opportunity comes up again: it's always a wonderful space to rehearse and perform in, but as a recording-venue it's absolutely superb. You never get the feeling that you're singing out into a huge void: there's such warmth and responsiveness in the acoustic that it's a real joy. We did it in concert formation, so I was at the front of the stage singing out into the auditorium rather than standing in the middle of the orchestra or facing them (as is often the case with recordings), so it was quite a natural performing environment.
You sang on the first complete recording of The Poisoned Kiss for Chandos – is there any other lesser-spotted Vaughan Williams on your wish-list?
Oh yes, now that is going back a bit! The first time I did the piece was with the London Symphony Orchestra at the Barbican, and the recording with Richard Hickox and the BBC National Orchestra of Wales was ten years later, with pretty much the same cast; Ursula Vaughan Williams came to the sessions, which was lovely. Unfortunately the piece is slightly hamstrung by the libretto, which Ursula wrote, so we had to be quite careful about what we said! The text is very much of its time, so it sounds a bit twee and dated, but it's really beautiful music. There's also a lot of linking dialogue, which again is not of the highest calibre, and is maybe part of the reason it doesn't get done so much.
I'd love to do Sir John in Love, and the other thing I really want to revisit is The Pilgrim's Progress: we did a staging at Sadler's Wells with the Philharmonia and Richard Hickox not long before he died, and it's just a wonderful piece. There's so much great Vaughan Williams that doesn't get performed all that much, and it would be nice to do a bit more!
Have you been able to work at all during lockdown?
The last concert I did was with that Beethoven Nine in Nottingham with the Hallé and Mark on 29th February, and that's pretty much been it for the year. I was supposed to be doing a concert with Sophie and Mary Bevan, Catherine Wyn-Rogers and Nicky Spence for an opera festival that Sophie and her husband Ryan [Wigglesworth] have started up at their village in Oxfordshire, but alas that was cancelled at the last minute due to the second lockdown. Hopefully the festival will continue further down the line, though, because it's a great initiative: they launched it at the beginning of the year with Mark Padmore singing Winterreise with Ryan, which got things off to quite a start!
I did do one recording-session of a Bach chorale for the forthcoming Arcangelo disc, with Carolyn Sampson and John Mark Ainsley who came out of retirement to do it! We also spent three days at Maida Vale in November recording Shostakovich 14 with the BBC Symphony Orchestra in November; Kirill Karabits was conducting, and Natalya Romaniw was the soprano. It's an ideal piece to do with all of these restrictions in place, because it's scored for just strings, percussion and the two solo voices – it's very loud (and depressing!), but as Shostakovich symphonies go it's very small. The first international trip in the diary is to São Paulo in early 2021, which has already been rescheduled from April, but I'm not sure what the state of play will be in Brazil by then…things are going to be extremely fluid for a very long time.
There's such an overwhelming feeling of relief when you warm up properly and get the voice working again, but that's also when you realise how just much you've missed doing what you do. It's the longest rest I've had in thirty years of singing, which is probably not such a bad thing in itself but it's also been very strange. It really hit me that living at home is such a novel concept for a singer: basic things like the sheer amount of supermarket-trips it involves took me by surprise, and it's quite eerie to look at suitcases that got slung in a cupboard in February and are still sitting there unpacked nine months later!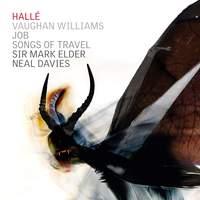 Neal Davies (bass-baritone), David Adams, Darius Battiwalla
Hallé Orchestra, Sir Mark Elder
Available Formats: CD, MP3, FLAC, Hi-Res FLAC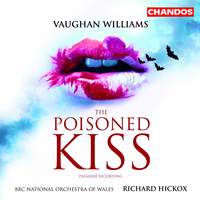 Janice Watson, James Gilchrist, Roderick Williams, John Graham-Hall, Richard Stuart, Mark Richardson, Gail Pearson, Helen Williams, Neal Davies, Anne Collins
Adrian Partington Singers, BBC National Orchestra of Wales, Richard Hickox
Available Formats: 2 SACDs, MP3, FLAC