1st September 2020
 Obituary

,

  Claudio Cavina (1962-2020)
The Italian countertenor and conductor Claudio Cavina, who was particularly noted for his recordings of Monteverdi and his contemporaries with La Venexiana, has died aged 58.
Born in Terra del Sole in 1962, Cavina began singing as a boy treble, going on to train with Candace Smith (founder of Cappella Artemisia) in Bologna and subsequently at the Schola Cantorum Basiliensis with Kurt Widmer and René Jacobs. He began his professional life as a countertenor, working with conductors including Jacobs, Fabio Biondi and Gustav Leonhardt, and appearing in a solo capacity on recordings of works by Alessandro Scarlatti, Agostino Steffani, Francesco Gasparini and others.
In 1995 Cavina founded the Italian early music ensemble La Venexiana in collaboration with soprano Rossana Bertini (his partner on numerous previous duet recordings); taking its name from an anonymous Venetian comedy, the group initially devoted itself to exploring Italian madrigals of the fifteenth and sixteenth centuries, with their early discography including recordings of music by Barbara Strozzi, Giaches de Wert, Luca Marenzio, Luzzasco Luzzaschi (whose madrigals for female voices had been championed by Cavina's mentor Smith), Sigismondo d'India, and of course Monteverdi. In 1998 they formed a long-term partnership with Glossa, the fruits of which included a widely acclaimed series of the Monteverdi Libri di Madrigali (described as 'unbeatable' by Gramophone and praised in BBC Music Magazine for its 'convincing sense of ensemble and pace') and a Gramophone Award-winning account of L'Orfeo, recorded in Modena in 2006 and named as Building a Library's First Choice for the work the following year.
Following the success of L'Orfeo, Cavina and his ensemble began to focus increasingly on opera, recording the Naples version of L'incoronazione di Poppea in 2009 and completing their Monteverdi trilogy with Il ritorno d'Ulisse in patria (with Cavina taking the role of L'Umana Fragilità in addition to directing) two years later. Other stand-out recordings include Cavalli's 1657 opera Artemisia ('the rewards are outstanding' - International Record Review), A due alti (a collection of countertenor duets from the Italian baroque with Filippo Mineccia and Raffaele Pe), and 'Round M: Monteverdi meets Jazz.
Cavina suffered a stroke in 2016 and was never restored to full health; he died in Forlì on 30th August, and was buried at the Church of Santa Reparata today.
Claudio Cavina - a selected discography
Monteverdi Madrigals - La Venexiana
'In their Monteverdi Editions, La Venexiana bring a dramatic delivery of the words and a uniquely Italian blend of solo voices to this glorious music, unrivalled on disc' (Sunday Times)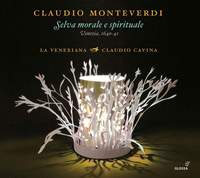 La Venexiana, Claudio Cavina
Available Format: 3 CDs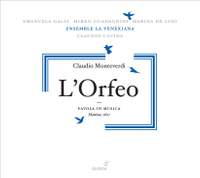 Emanuela Galli (La Musica/Eurydice), Mirko Guadagnini (Orfeo), Marina De Liso (Messaggiera), Cristina Calzolari (Proserpina), Matteo Bellotto (Plutone)
La Venexiana, Claudio Cavina
Available Formats: MP3, FLAC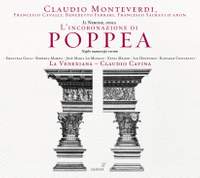 Emanuela Galli (Poppea), Roberta Mameli (Nerone), Josè Maria Lo Monaco (Ottone), Xenia Meijer (Ottavia), Ian Honeyman (Arnalta) & Raffaele Costantini (Seneca)
La Venexiana, Claudio Cavina
Available Formats: 3 CDs, MP3, FLAC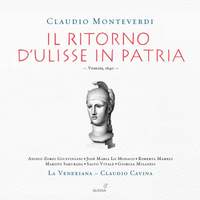 Anizio Zorzi Giustiniani (Ulisse), Josè Maria Lo Monaco (Penelope), Roberta Mameli (Minerva), Makoto Sakurada (Telemaco, Eurimaco), Salvo Vitale (Nettuno), Giorgia Milanesi (Giunone)
La Venexiana, Claudio Cavina
Available Formats: 3 CDs, MP3, FLAC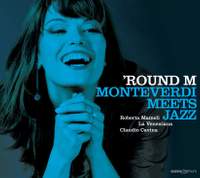 Roberta Mameli (soprano). Also featuring Emanuele Cisi (soprano and tenor saxophones), Fausto Beccalossi (accordion), Alberto Lo Gatto (double bass) & Donato Stolfi (drums)
La Venexiana, Claudio Cavina
Available Formats: CD, MP3, FLAC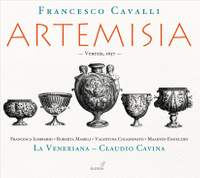 Francesca Lombardi Mazzulli (Artemisia), Roberta Mameli (Artemia), Valentina Coladonato (Oronta), Maarten Engeltjes (Meraspe), Andrea Arrivabene (Alindo), Marina Bartoli (Ramiro), Silvia Frigato (Eurillo), Salvo Vitale (Indamoro), Alberto Allegrezza (Erisbe) & Alessandro Giangrande (Niso)
La Venexiana, Claudio Cavina
Available Formats: 3 CDs, MP3, FLAC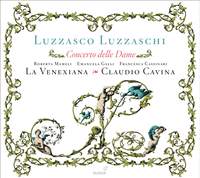 Roberta Mameli, Emanuela Galli, Francesca Cassinari (sopranos)
La Venexiana, Claudio Cavina
Available Formats: CD, MP3, FLAC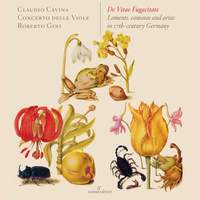 Laments, cantatas and arias in 17th-century Germany
Claudio Cavina (countertenor), Concerto delle Viole, Roberto Gini
Available Formats: CD, MP3, FLAC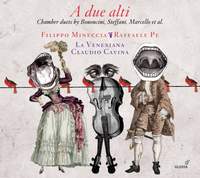 Chamber duets by Bononcini, Steffani, Marcello et al
Filippo Mineccia, Raffaele Pé (countertenors)
La Venexiana, Claudio Cavina
Available Formats: CD, MP3, FLAC, Hi-Res FLAC