US deliveries: Unfortunately we are receiving reports that some US orders are taking longer than usual to arrive. Find out more >>
Latest update: Changes to international postage charges. Find out more
24th July 2020
 New Release Round-up

,

  New Release Round-Up - 24th July 2020
Today's new releases include Elgar's Sea Pictures from Elīna Garanča, Daniel Barenboim and the Staatskapelle Berlin, Telemann from Barthold Kuijken and the Indianapolis Baroque Orchestra, world premieres of ten commissions from The Hermes Experiment, and three neglected twentieth-century British clarinet concertos from Robert Plane, the BBC Scottish Symphony Orchestra and Martyn Brabbins.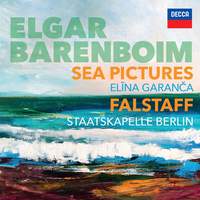 Elīna Garanča (mezzo), Staatskapelle Berlin, Daniel Barenboim
Following acclaimed recordings of The Dream of Gerontius, the two completed symphonies and the Cello Concerto (which was BBC Music Magazine's Recording of the Year in 2014), Barenboim and his Berlin orchestra continue their Elgar odyssey with this live recording from December 2019; Barenboim recorded both works with the London Philharmonic in 1974 and 1980 respectively, whilst Garanča (who will also tackle her first Wagner role next year) sings Elgar for the first time on disc.
Available Formats: CD, MP3, FLAC, Hi-Res FLAC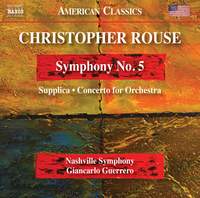 Nashville Symphony, Giancarlo Guerrero
As well as the Fifth Symphony (inspired by Beethoven's Fifth, and described by The Dallas Morning News as 'brilliant, exciting and at times hauntingly beautiful' following its premiere under Jaap van Zweden in 2017), this latest instalment in Naxos's American Classics series also features Rouse's Concerto for Orchestra (2008) and the shorter, single-movement Supplica from 2014.
Available Formats: CD, MP3, FLAC, Hi-Res FLAC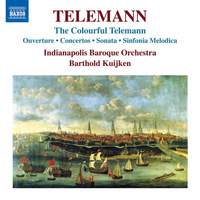 Indianapolis Baroque Orchestra, Barthold Kuijken
Following their delightful accounts of baroque flute concertos on The Grand Mogul last year, the Belgian recorder-player and conductor and his Indianapolis orchestra explore one of the composers featured on that album in more detail - ranging from the early Sonata in E minor TWV 50:4 to the Sinfonia melodica, thought to have been composed in the final year of Telemann's life. Kuijken also does double-duty as soloist in two chamber concertos.
Available Formats: CD, MP3, FLAC, Hi-Res FLAC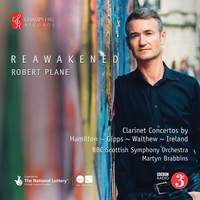 Robert Plane (clarinet), BBC Scottish Symphony Orchestra, Martyn Brabbins
Plane has championed neglected British clarinet repertoire throughout his career, and here he gives the world premiere recordings of concertos by Iain Hamilton (1951), Ruth Gipps (1940), and Richard H Walthew (still in manuscript at the time of his death in 1951, but orchestrated by Alfie Pugh on this recording). The album also includes John Ireland's Fantasy Sonata from 1943 in an arrangement for clarinet and strings by Graham Parlett.
Available Format: CD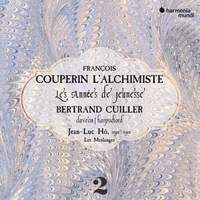 Bertrand Cuiller (harpsichord), Jean-Luc Ho (organ), Les Meslanges
The first instalment of Cuiller's Couperin project, Le petit théâtre du monde, was described by Gramophone as 'robust and rollicking, appropriately dramatic and alert to Couperin's occasional taste for spectacle'; two years on, he looks back to the composer's early career, a period which saw Couperin serving as organist of Saint-Gervais in Paris and subsequently as court organist to Louis XIV.
Available Formats: 3 CDs, MP3, FLAC, Hi-Res FLAC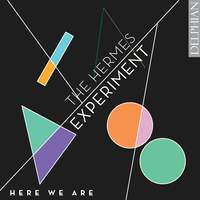 Héloïse Werner (soprano), The Hermes Experiment
This is the debut album from the award-winning contemporary quartet (comprising harp, clarinet, voice and double bass), who have commissioned over sixty new works over the past six years; featured composers here include Errollyn Wallen, Giles Swayne, Freya Waley-Cohen, Misha Mullov-Abbado, Anna Meredith, Josephine Stephenson, and Emily Hall. The Guardian recently described the project as 'an imaginative first disc that mirrors our current musical landscape'.
Available Formats: CD, MP3, FLAC, Hi-Res FLAC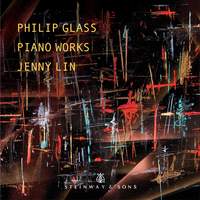 Described by The Washington Post as 'a pianist of the first rank who commands an enviably economical technique and a silvery singing sound', Lin has spent much of the past six years performing Glass's Etudes alongside the composer himself on his ongoing world tour; this album features five of the pieces entitled Metamorphosis, Modern Love Waltz, the Passacaglia Distant Figure, and Mad Rush.
Available Formats: CD, MP3, FLAC, Hi-Res FLAC, Hi-Res+ FLAC