16th July 2020
 Interview

,

  Sir Mark Elder on Debussy
Centring on Colin Matthews's wonderfully evocative orchestrations of the Préludes for piano, Sir Mark Elder's Debussy series with the Hallé (which began in 2007) has been praised in Gramophone for its 'diaphonous atmospheric detail' and described by The Guardian as 'a remarkable achievement'; this month sees the release of the orchestral Images, presented alongside Matthews's arrangement of Et la lune descend sur le temple qui fût from the second book of Images for piano. I spoke to Sir Mark earlier this month about his first experience of conducting Debussy's music, his long-standing artistic relationship with Matthews, and the inspiration which he drew from Pierre Boulez in this repertoire and further afield…
How have you been spending your time in lockdown?
There's so much to do, not least the business of figuring out how to get music going in Manchester again… I've been doing Zoom sessions with young conductors from Manchester, the Royal Academy and the National Opera Studio, and I've got a BBC recording that's coming out to think about. And I've finally got round to looking at music that I've never had time to get to under normal circumstances. I've never been really confident about Bruckner, partly because it takes so long to get a handle on these huge symphonies: they're not something that's been part of my musical life, but I've been doing quite a lot of work on some of them in these last few weeks. I think No. 8 is a major work, and I'm dying to conduct it – after all the Wagner that I've done it makes sense.
How much has Debussy figured in the Hallé's repertoire since they recorded La Mer and L'après-midi with Sir John Barbirolli in the 1950s, and what was the impetus behind the Préludes project with Colin Matthews?
Debussy has been one of the great musical heroes of my life. When I started with the Hallé I didn't particularly feel that the orchestra owned him: it was fine, but it wasn't a familiar idiom, even though L'Aprés-midi is a piece that every orchestra plays regularly because it's so beautiful and useful. The way we got into it was by accepting Colin Matthews's proposal that he should orchestrate the two books of piano Préludes, and that started quite early on in my time here; they came at us at a rate of three or four a year, which gave us and the audiences a chance to absorb them. I did the world premieres of some and we farmed others out to guest conductors, and when that had been done we recorded them - one set with Jeux and another with La Mer, so there was something familiar alongside these amazing orchestrations.
Colin's tried to orchestrate them as he believed Debussy might have done: I think he's done a wonderful job of recreating Debussy's sound-world, and they're very distinguished bits of work in their own rights, so it's wonderful to see that people are now programming them all over the world. And when you go back to the piano versions, they feel so evocative of an orchestra: especially when you hear a really wonderful pianist, it seems that they're really trying to do their own orchestrations.
How did your friendship with Colin come about?
When I was at ENO in the 1980s I also worked with the BBC Symphony Orchestra a lot, and one thing we did was a studio recording of a very difficult piece by Colin; in the same programme I did a symphony by his brother David, and then their mum turned up for the concert and it was just lovely! Colin and I always got on well: I've done more of his pieces over the years, and when I came to Manchester I wanted to have him as composer-in-residence as a way of him being part of the organisation. We were keen for him not to remain in his ivory tower and send us manuscripts, but to be around in Manchester to help us talk about other repertoire that we ought to do, to take an interest in the way that the orchestra develops and get to know the players personally. And these Debussy pieces were a marvellous way of doing that; when we came to record them he was the producer, so we did La Mer and Jeux together as well.
My family and I have been to the same Umbrian city every summer for the past twenty-five years, and the only people we've ever met there have been Colin and Belinda and their children: we were sitting there outside the cathedral having a sharpener before supper one evening and I couldn't believe my eyes when the whole family materialised!
Can you point to any formative encounters with Debussy's music?
I remember learning the Children's Corner Suite as a schoolboy and loving the different pianism that it offered: that's a very simple thing to say, but when you'd never come across the music before the impact was wonderful. I'm not sure that I ever played any of his music orchestrally in my days as a bassoonist, but when I heard it in concerts and on recordings at university I found it fascinating - much more so than Ravel, who came later for me. Debussy seemed to want to make the musical firmament full of different stars, to change an orchestra's way of working together, certainly in relation to the Germanic sound-world that I knew - to hear him completely reconstitute the way that an orchestra could make music absolutely thrilled me. It's a different way of listening, and I think for the average concert-goer that's still quite a challenge: not everybody likes Monet and Manet as much as they like Rembrandt, and I'm so keen to find ways of programming and talking about this music which enable the broader public to appreciate these tiny differences in colour.
Another thing which had a huge impact on me was doing so many performances of Pélleas et Mélisande. Early on in my time as Music Director of English National Opera I did it for the first time with Harry Kupfer: to introduce that music to an orchestra who'd never played anything like it before (quite apart from learning how to conduct it myself!) was an amazing experience. I've done the piece so often since then, and it was also the first thing I ever heard Pierre Boulez conduct. Pélleas was Pierre's introduction to England: he came to do it in the 60s at Covent Garden, before anybody really knew what an incredible force for music he was. The impact that he made on the company was of course immense, and then the relationship with the BBC Symphony Orchestra started and he was at the centre of our lives all through the early 70s. I met Pierre quite a number of times, but never actually worked with him: it was slightly too late by then as I was already off on my own, but we had the same manager, so he knew that I was struggling away, and I also conducted the BBCSO a lot in those early days. I wish I could have known him more, but I was very much aware of the iconic impact that he had on the musical life of our country.
Boulez famously spoke of L'Aprés-midi 'awakening modern music': do you think it still feels radical today?
I think that was Pierre's way of trying to get us all to really focus on its originality, and I do think it still feels radical - not so much in relation to what it spawned, obviously, but in the way it came out of everything that surrounded it. We see Debussy's genius as a writer as early as the beautiful cantata L'enfant prodigue, but that's all wrapped up in Massenet; in the wake of that, L'Aprés-midi comes along as something so fresh and bold and sensual and exquisite. I still love it.
What was your introduction to conducting his music?
The first piece of Debussy I ever did was Rondes de Printemps, before I knew how impossible it was – it's one of the hardest pieces ever written! I conducted it as a very young man in Liverpool in 1971, not in a competition but in a seminar Sir Charles Groves ran for a few years where he selected four young conductors and gave them two weeks with the RLPO. We did all sorts of repertoire, and when Simon Rattle and I became very good friends years later he quietly admitted that the very first time he ever heard me make music was when he came to a rehearsal that I did of Rondes de Printemps, and the overture to I Vespri Siciliani. (I was in my early twenties then, so Simon must have been in short trousers). Rondes de Printemps is very daunting because so much happens so quickly, and to hear it all you have to choose the tempi very carefully: too fast and it's a blur, too slow and it's prosaic. That's also true of Jeux: you can't possibly do it at the printed tempo, as Pierre showed us all by doing exactly that on his first recording! He did one years later at a more reasonable tempo and naturally you could hear everything.
After that early introduction to part of Images I wanted to know what the other pieces were like, and not long afterwards I remember hearing Sergiu Celibidache doing Iberia with the LSO - amazingly slowly! I was living near Henry Wood Hall, where they were rehearsing, so I sneaked in and listened. It was incredible: the piece is typically about 19 minutes and he took 36! Funnily enough, I haven't conducted Iberia a lot myself: it's the one piece of Debussy that I never did with the Hallé until this recording.
I haven't programmed all three pieces together much, because I'm not sure I believe in it as one work; if you do it as I do here you have the quiet melancholy Gigue, then the bursting energy of Iberia and you finish with Rondes de Printemps, but the ending is so abrupt that it's not satisfactory, really, to bring such a long stretch of music to a climax. And if you do it as so many people do with Iberia as the big finale, the ending is even more abrupt! I don't think that's a weakness at all – the abruptness is like a vivid splash of colour which instantly disappears, and I love that. But in concert I much prefer to split them up: I've often done the Gigue and Rondes de Printemps by themselves, and then some Mahler or something like that.
You mentioned Pelléas earlier - having recorded the work in English, are you tempted to revisit it in French on disc?
I'd love to. It's the most wonderful word-setting, but as a champion of English National Opera I wanted to show that it was possible to understand every word in an English-language performance. My friend (and former supervisor at Cambridge) Hugh Macdonald did a translation, and we produced a score with completely separate vocal lines for the original and the English texts, because we were both adamant that we'd have no qualms about altering Debussy's notation so that it didn't sound like a translation but like a simple, direct text (which is of course what the Maeterlinck is). Mélisande's first line is a good example of how much flexibility we needed to allow: 'Ne me touchez pas, ne me touchez pas, ou je me jette à l eau!' is a long way from 'Don't touch me, don't touch me, or I'll throw myself in the water!'. We played with the music and text until we were convinced we'd got it as right as possible, and with the sole exception of George Benjamin no-one said anything to me - in person or in print - about how much we'd altered Debussy's original lines.
In my view there's no intrinsic value in the musical notation of the original Pélleas without the French text, and in my experience all composers want their work to be done in the language of the audience because they want people to understand it. And Pélleas is so beautifully accompanied, so it's hard for the orchestra and conductor to be soft and delicate enough that the words are always clear. That's why I wanted to do a second production: we had another go with a different cast, and we just refined the translation even more. But after that I couldn't wait to do it in French …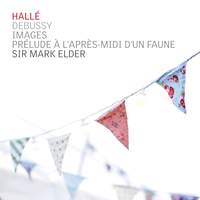 Hallé Orchestra, Sir Mark Elder
Available Formats: CD, MP3, FLAC, Hi-Res FLAC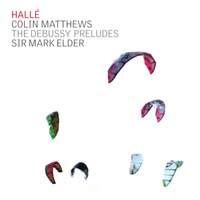 Hallé, Sir Mark Elder
Available Formats: 2 CDs, MP3, FLAC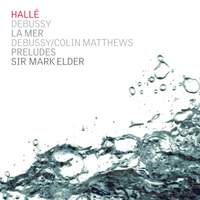 Hallé, Sir Mark Elder
Available Formats: CD, MP3, FLAC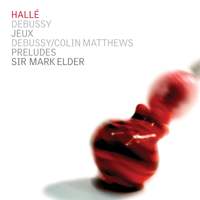 Hallé, Sir Mark Elder
Available Formats: CD, MP3, FLAC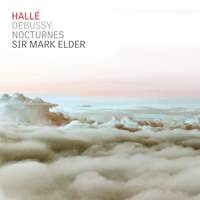 Hallé, Sir Mark Elder
Available Formats: CD, MP3, FLAC, Hi-Res FLAC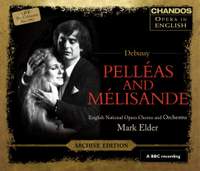 Eilene Hannan (Mélisande), Robert Dean (Pélleas), Neil Howlett (Golaud), Sarah Walker (Geneviève), John Tomlinson (Arkel), Rosanne Brackenridge (Yniold), Sean Rea (Doctor)
English National Opera Orchestra and Chorus, Mark Elder
Available Format: 3 CDs