6th February 2020
 Obituary

,

  Peter Serkin (1947-2020)
The American pianist Peter Serkin, who was as renowned for his work with contemporary composers as for his period-instrument performances of Mozart and Beethoven, died in New York earlier this week. He was 72.
Born into a distinguished musical family in Manhattan in 1947 (his father was the pianist Rudolf Serkin, his grandfather the violinist Adolf Busch, and his great-uncle the conductor Fritz Busch), Serkin enrolled at the Curtis Institute aged eleven and was nominated for his first Grammy whilst still in his teens for a recording of the Goldberg Variations (a work which he would revisit numerous times throughout his recording career) on RCA. Two years later he withdrew from musical life altogether and spent time travelling in Asia before relocating to a farm in New Mexico with his wife and baby daughter in order to gain some breathing-space from the twin pressures of critics and his family legacy. By the early 1970s, though, he had returned to his concert and recording career with a fresh perspective, and focused increasingly on twentieth-century and contemporary music: in 1973 he founded the chamber ensemble TASHI (together with Fred Sherry, Ida Kavafian and Richard Stolzman), regularly performing Messiaen's Quatuor pour la fin du temps in unconventional locations, and in 1975 his recording of Vingt regards sur l'enfant-Jésus was nominated for a Grammy thanks to the remarkable clarity and precision which he brought to the work.
Serkin went on to collaborate closely with some of the greatest composers of the mid-to-late twentieth century, including Toru Takemitsu, Elliott Carter, Charles Wuorinen, Oliver Knussen, Alexander Goehr and Peter Lieberson (also recording a glorious Grammy-nominated recital of Brahms, Handel, Mozart and Debussy with the latter's wife, Lorraine Hunt Lieberson, at the Ravinia Festival two years before her death). He continued to revisit Bach, Mozart and Beethoven throughout his career, recording the late Beethoven sonatas on a Graf fortepiano in the mid-1980s, and performed and recorded regularly with his father (who died in 1991) as well as with András Schiff, Yo-Yo Ma, Pamela Frank and the Guarneri Quartet.
Serkin held teaching positions at Curtis, Yale University, Bard College and The Juilliard School, where his pupils included Simone Dinnerstein. He died at home in Red Hook, New York on 1st February.
Peter Serkin - a selected discography
Peter Serkin (piano)
Available Formats: MP3, FLAC
Piano Concertos Nos. 10 & 14-19; Sonatas, Quintets, Fantasias and Rondos
Peter Serkin (piano)
Available Formats: 6 CDs, MP3, FLAC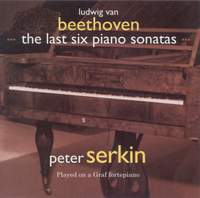 Peter Serkin (fortepiano)
Available Formats: 2 CDs, MP3, FLAC
Peter Serkin (piano), Guarneri Quartet
Available Format: Presto CD
Peter Serkin (piano), Chicago Symphony Orchestra, Seiji Ozawa
Available Formats: MP3, FLAC, Hi-Res FLAC, Hi-Res+ FLAC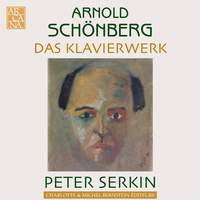 Peter Serkin (piano)
Available Formats: CD, MP3, FLAC
Peter Serkin (piano)
Available Formats: MP3, FLAC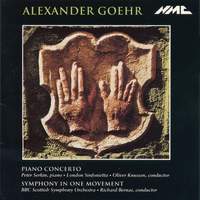 Peter Serkin (piano), London Sinfonietta, BBC Scottish Symphony Orchestra, Oliver Knussen, Richard Bernas
Available Formats: CD, MP3, FLAC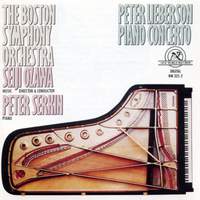 Peter Serkin (piano), Boston Symphony Orchestra, Seiji Ozawa
Available Formats: CD, MP3, FLAC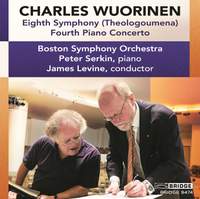 Peter Serkin (piano), Boston Symphony Orchestra, James Levine
Available Formats: CD, MP3, FLAC
Handel, Mozart, Brahms and Debussy
Lorraine Hunt Lieberson (mezzo-soprano) & Peter Serkin (piano), with Drew Minter
Available Formats: MP3, FLAC