20th March 2017
 Video Interview

,

  Beatrice Rana on the Goldberg Variations
The young Italian pianist Beatrice Rana is currently in the middle of something of a Goldberg odyssey - with performances at venues including the Wigmore Hall and Rome's Accademia Nazionale di Santa Cecilia already under her belt, the coming month will see her performing Bach's mighty set of variations across the United States, in Tokyo, Aix-en-Provence, and eventually just up the road from us in Birmingham. Her recording of the work (released on Warner Classics last month) is an Editor's Choice in this month's Gramophone and was described as 'a supremely intelligent reading' by The Sunday Times.
Our friends at Warner Classics kindly arranged for Beatrice to answer some questions from us on video while she was in London earlier this month - watch or read on to find out more about her life-long love-affair with Bach, her approach to performance-practice and the pleasures and challenges of recording the cycle…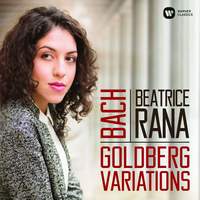 Beatrice Rana's recording of the Goldberg Variations was released on 24th February on Warner Classics.
Available Formats: CD, MP3, FLAC, Hi-Res FLAC, Hi-Res+ FLAC
Other recordings by Beatrice Rana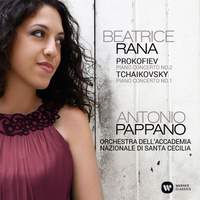 Beatrice Rana (piano), Orchestra dell'Accademia Nazionale di Santa Cecilia, Antonio Pappano
'Rana is fierce! And not only as a pianist but as a fully developed artist of a stature that belies her tender years.' (Gramophone)
Available Formats: CD, MP3, FLAC, Hi-Res FLAC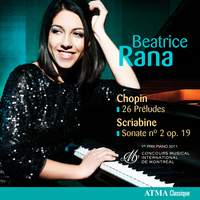 'Rana is clearly a pianist whose attentions are directed towards the lyric...her technique is steady, and completely subservient to her wish to underline Chopin's aching melancholy.' (International Piano)
Available Formats: MP3, FLAC, Hi-Res FLAC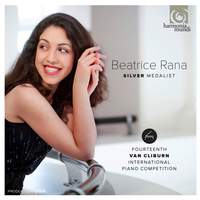 'A musician of the most refined sensibilities as well as staggering accomplishment.' (International Record Review)
Available Formats: MP3, FLAC, Hi-Res FLAC