19th September 2014
 Interview

,

  Robin Ticciati conducts Schumann
The young British conductor Robin Ticciati has been building a reputation for himself at the helm of the Scottish Chamber Orchestra; following a series of highly-acclaimed Berlioz recordings, he has now turned his attention to Schumann's four symphonies.
I caught up with Robin to talk about this latest album, and the challenges of finding a characteristic voice when recording such well-established cornerstones of the repertoire.
You're probably aware that you're not the only conductor to release a Schumann symphony cycle this year… do you feel your set casts a different light on these works from Simon Rattle's approach with the Berlin Philharmonic? Perhaps (dare I say it) a non-Germanic perspective on such Teutonic staples can be refreshing?
One of the most beautiful and powerful things about music is that, from one day to the next, its very essence can change in the heart of both listener and performer. In that sense, I never decide to record a work in order to cast ANY sort of light on ANYTHING. It is up to others to analyse the differences: I am just pleased that another case is being made for Schumann after what John Eliot Gardiner did in the 90's. The learning, rehearsing, performing and living is all about trying to be as honest in front of the score as one can: if there is something there at the end which people can respond to, then it makes me thrilled!
The sound seems more wind-heavy than is usual – particularly at times in the Rhenish Symphony. Was it a conscious decision on your part to give more weight to a section that, in Schumann's time (and of course partly through his own innovations) was only just beginning to take its full place as an independent element within the orchestra?
Schumann's compositional mind grew out of the piano into an orchestral colour of romantic fervour. In reading the symphonies I am always reminded of his obsession with pianistic counterpoint which I see in the clearly defined strata of the orchestral score. One way to communicate that is to focus on wind voicing and in particular voice-leading.
Another hugely important aspect is the string detail. For me, his music emanates from limpid fingers over the keys. I continually strive in his music for human abandon but with absolute control over the details. I believe it is in those details of string gestures that we get close to his poetic ideas connected with performance practice. In his conversations with Joachim regarding a particular bow stroke they discussed rain, hail and snow fall... - poetics with a practical rigour. Our aim now is surely to re-learn what was so intrinsic to the performers in the 19th century, imbibe it, make it our own and furthermore make it relevant for how music is today. Those details I hope clarify the strings but in turn let the wind playing come through.
This is your first album of Schumann, so you're certainly diving in at the deep end! Given your successful run of Berlioz albums, what made you turn to Schumann?
It was never a conscious decision - with recording I think it's healthy if it isn't. There does however come a moment when you know, 'now it is the right time for...'. After 7 years of working with the SCO, my feelings for Berlioz and all the work we have done with that specific language moved naturally to Schumann. I simply had to move to Schumann (!) and tackle the harmony, emotion through his Germanic upbringing, but, always keeping in our palette everything we had discovered with Berlioz. At the heart of any recording is the musicians' response to the composer and I think that only comes about through the strong bond between conductor and orchestra. We must always remind ourselves that recordings must be a celebration of what it is to be music lovers in this world.
These symphonies are all very different, coming out of different periods in Schumann's life. This might be an impossible question, but if you really had to pick one as your favourite, which would it be?
Impossible. However, there is 'something' about the 3rd Symphony that seems to move beyond the imagined Florestan and Eusebius: a sense that it actually moves from romantic individual to an ideal of music as sacrament. I certainly feel when I perform this symphony, there is not much that can follow it.
Does this album mark the start of a Schumann-focussed period for you now – might there be new recordings of the Piano Concerto or the Konzertstück lined up…?
I find the piano concerto extremely difficult and need to play it with many pianists before I can find my way with this score. However, Haydn came knocking at our door... and we are about to welcome him in!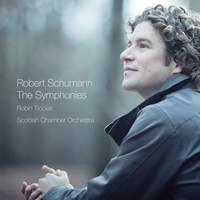 Robin Ticciati and the Scottish Chamber Orchestra's Schumann Symphonies will be released on Linn Records on Monday - the recording has already won great acclaim from Gramophone, The Times (**) and The Guardian (***).
Available Formats: MP3, FLAC, Hi-Res FLAC
Other recordings from Robin Ticciati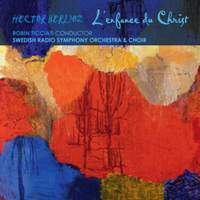 This radiant account of Berlioz's 'Christmas Oratorio' with the Swedish Radio Symphony Orchestra & Chorus was a Presto Christmas Pick last year, and was widely praised in the press: The Observer described it as 'beautifully fluid, flexible and transparent', whilst The Times commended Ticciati's 'unfussy approach and steady pace'
Available Formats: 2 SACDs, MP3, FLAC, Hi-Res FLAC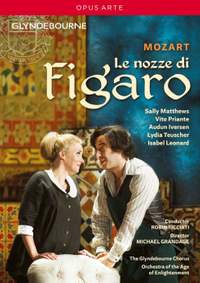 Mozart's 'mad day' gets a 1960s-style makeover from director Michael Grandage at Glyndebourne (where Ticciati is now Festival Musical Director) in this 2012 production, with Ticciati conducting Orchestra of the Age of Enlightenment and the Glyndebourne Festival Chorus.
Available Format: 2 DVD Videos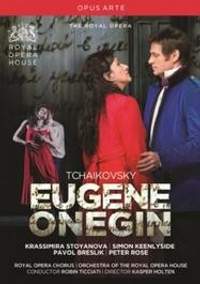 Ticciati's cast includes Simon Keenlyside and Krassimira Stoyanova as the star-crossed lovers in Kasper Holten's 2013 production from Covent Garden: BBC Music Magazine observed that 'Ticciati mirrors the production's palpitations'.
Available Format: DVD Video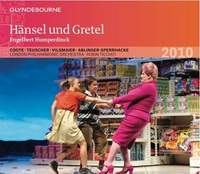 Alice Coote and Lydia Teuscher are the eponymous babes-in-the-wood on this Glyndebourne audio recording, made live at the Festival in 2010; Ticciati conducts the London Philharmonic 'on a grand scale, but with extraordinary attention to the detail' (BBC Music Magazine).
Available Format: 2 CDs