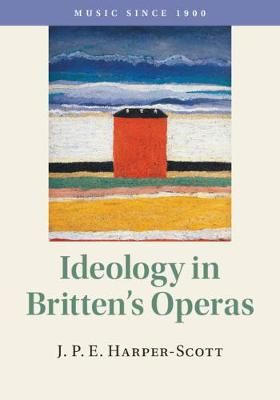 Ideology in Britten's Operas
Author: Harper-Scott, J. P. E.
The author is interested in Britten's ideology and studies this by focusing on the origins, nature, and structure of the ideas in the operas. Recommended. Graduate students, researchers, faculty,...

— More…
Contents
Part I . Mappa Mundi:
1. Defining ideology;
2. Ideological narratives;
Part II . The Ship of State:
3. From manifest violence to its historical sediment;
4. The occultation of history;
Part III . New World:
5. Women and children;
6. A shadow falls on castle walls.