5th April 2021
 New Publications

,

  New Music Book Publications - 5th April 2021
Welcome to our latest selection of new music books. Our picks this time round include volumes on composers such as Brahms, Charles Ives, and Arthur Sullivan; an analysis of the depictions of musical instruments found on a sumptuous piece of Elizabethan furniture; examinations of Jewish music in Germany after the Second World War and of the effect that jazz had on social challenges in Europe after World War One; a history of how the human species has listened to music through the ages; a paperback edition of Philip Clark's award-winning biography of Dave Brubeck; memoirs of jazz drummer, Dottie Dodgion; an exploration of Black women on stage and in the studio; and an examination of songs based on an old American vernacular musical form.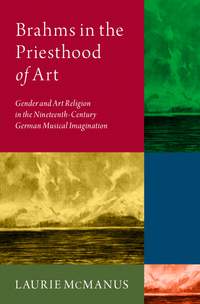 Laurie McManus; Oxford University Press; Hardback
This book explores the intersection of gender, art religion, and other aesthetic currents in Brahms reception of the nineteenth and early twentieth centuries. In particular, it focuses on the theme of the self-sacrificing musician devoted to his art, or "priest of music," with its quasi-mystical implications of purity seemingly at odds with the reality of Brahms's bourgeois existence. It also resituates him within cultural and gendered discourses overlooked by the absolute music paradigm.
Available Format: Book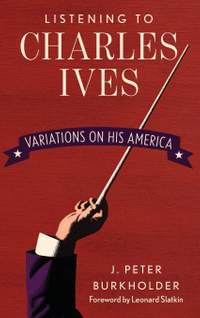 J. Peter Burkholder; Rowman & Littlefield; Hardback
Charles Ives is widely regarded as the first great American composer. This book provides an introduction to his diverse musical output and unusual career, framing a discussion of about thirty of his most characteristic pieces with biographical sketches. It shows how Ives mastered each tradition he encountered: from American popular music to classical European genres, from Protestant church music to his own unique experimental idiom.
Available Format: Book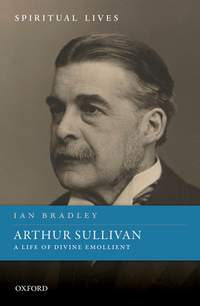 Ian Bradley; Oxford University Press; Hardback
This book charts the life of perhaps the best loved and most widely performed British composer in history. While Arthur Sullivan is best known for his comic opera collaborations with W. S. Gilbert, it was his substantial corpus of sacred music which meant most to him and for which he wanted to be remembered. Focusing on the spiritual aspects of Sullivan's life, it uses hitherto undiscovered letters, diary entries, and other sources to reveal the important influences on his faith and his work.
Available Format: Book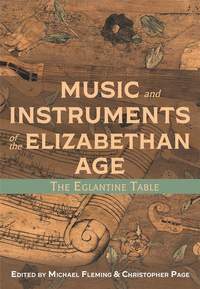 Michael Fleming & Christopher Page (editors); Boydell & Brewer; Hardback
The reign of Elizabeth I has often been regarded as the Golden Age of English music. No single source presents this rich culture more vividly than the inlaid surface of the Eglantine Table. This astonishing piece of furniture was made in the late 1560s; its upper surface bears a wealth of marquetry that depicts numerous musical instruments in exquisite detail. This book assesses each of the depicted instruments, placing the Table and its musical components in relation to Elizabethan life.
Available Format: Book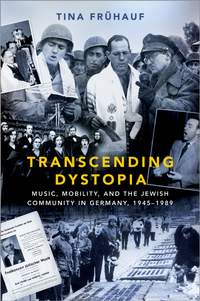 Tina Fruhauf; Oxford University Press; Hardback
By the end of the Second World War, Germany's Jewish population was so gravely diminished that a rich cultural life seemed unthinkable. And yet, as surviving Jews returned, so did their music. This book tells the story of the revival of Jewish musical activity in post-war Germany, illuminating how music contributed to transitions and transformations within and beyond Jewish communities in the aftermath of the Holocaust.
Available Format: Book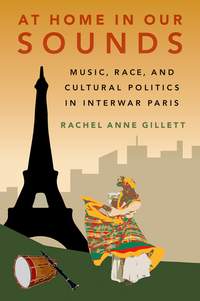 Rachel Anne Gillett; Oxford University Press; Hardback
This book illustrates the effect jazz music had on the enormous social challenges Europe faced in the aftermath of World War I. Examining the ways African-American, French Antillean, and French West African artists reacted to the heightened visibility of racial difference in Paris during this era, it addresses fundamental questions that continue to resonate, and provides a view of Black reactions to jazz in inter-war Paris.
Available Format: Book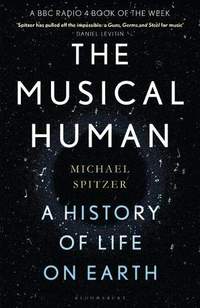 Michael Spitzer; Bloomsbury; Hardback
How we have created, performed and listened to music throughout history has defined what our species is and how we understand who we are. Yet music is an overlooked part of our origin story. This book takes us on an exhilarating journey across the ages to explore the vibrant relationship between music and the human species. With insights from a wealth of disciplines, it looks at music in our everyday lives, music in world history, and music in evolution, from insects to apes, humans to AI.
Available Format: Book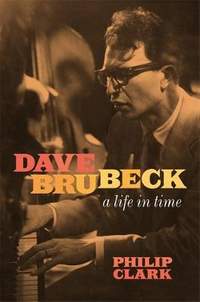 Philip Clark; Headline Book Publishing; Paperback
In 2003, music journalist Philip Clark was granted unparalleled access to jazz legend Dave Brubeck. Over the course of ten days, he shadowed the Dave Brubeck Quartet during their extended British tour, recording an epic interview with the bandleader. Structured around this extended interview and intensive new research, this book, now available in paperback, unearths many hitherto unknown aspects of Brubeck's career.
Available Format: Book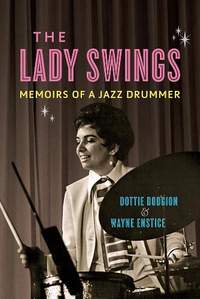 Dottie Dodgion & Wayne Enstice; University of Illinois Press; Paperback
Dottie Dodgion is a jazz drummer who played with the best. Undeterred by hardships, she defied the odds and earned a seat as a woman in the exclusive men's club of jazz. Her dues-paying path as a musician took her from early work with Charles Mingus to being hired by Benny Goodman at Basin Street East on her first day in New York. This book tells her story with the same verve and honesty that powered her playing.
Available Format: Book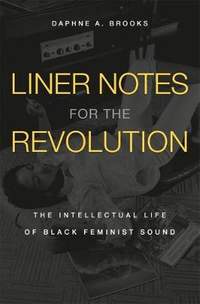 Daphne Brooks; Harvard University Press; Hardback
This book explores more than a century of music archives to examine the critics, collectors, and listeners who have determined perceptions of Black women on stage and in the recording studio. It offers a startling new perspective on acclaimed figures such as Aretha Franklin and Beyoncé, a perspective informed by the overlooked contributions of other Black women concerned with the work of their musical peers.
Available Format: Book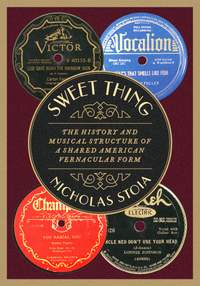 Nicholas Stoia; Oxford University Press; Hardback
As children, many of us learn to sing If you're happy and you know it, clap your hands. Few of us realise that what we're singing is actually part of a centuries-old musical scheme entitled "Sweet Thing", which has generated a large group of songs spanning a broad range of genres and time periods, all related through this specific stanzaic form. This book offers the most comprehensive examination to date of the scheme's long history, exploring how it made its way from sixteenth-century Scotland to eighteenth-century British broadside ballads to nineteenth-century American ragtime.
Available Format: Book