19th October 2020
 New Publications

,

  New Music Book Publications - 19th October 2020
Welcome to our latest selection of new music books. Our picks this time round include biographies of Thomas Tallis and Michael Tippett; a celebration of 150 years of the Royal Albert Hall; a collection of essays in honour of distinguished early music scholar Christopher Page; books on the guitar in Georgian England and music in North-East England; the role of French operatic pantomimes during the time of Louis XIV; discussions of the importance of music-making to people on the autism spectrum; and an analysis of key performance practice issues in nineteenth-century violin repertoire.
Classical Composers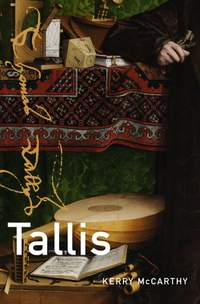 Kerry McCarthy; Oxford University Press; Hardback
This new biography traces Tallis's long career from his youthful appointment at Dover Priory to his years as a senior member of the Chapel Royal, revisiting the most important documents of his life and a wide variety of his musical works. It also takes readers on a guided journey along the River Thames to the palaces, castles, and houses where Tallis made music for the four monarchs he served. It ends with reflections on Tallis's will, his epitaph, and other post-mortem remembrances that give us a glimpse of his significant place in the sixteenth-century musical world.
Available Format: Book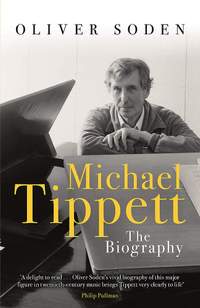 Oliver Soden; Weidenfeld & Nicolson; Paperback
The music of British composer Michael Tippett is among the most visionary of the twentieth century. His first biography is now available in paperback. Oliver Soden weaves a century-spanning narrative of epic scope and penetrating insight, resulting in a landmark in the study of twentieth-century culture, simultaneously an astonishing feat of scholarship and a story as enthralling as in any great novel.
Available Format: Book
Music History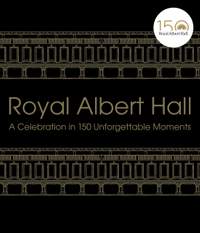 Opening with a personal letter from Queen Elizabeth II, this book celebrates 150 moments that have shaped the Royal Albert Hall over the last century and a half. From The Beatles to the Suffragettes, Albert Einstein to Winston Churchill, Mohammed Ali to B.B. King, few other buildings have housed such a stunning variety of people and events. With never-before-seen images, insights and more, this is the ultimate celebration of a British architectural icon which continues to inspire audiences from around the world.
Available Format: Book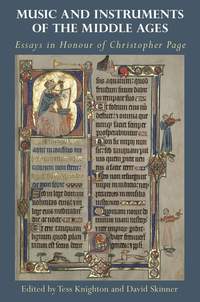 Tess Knighton & David Skinner (editors); Boydell & Brewer; Hardback
Christopher Page is one of the most influential and distinguished scholars and performers of medieval music. The essays presented here in his honour reflect the broad range of subjects that have characterised Page's contribution to our knowledge of music of the Middle Ages, from the earliest polyphony to the conductus and motet of the thirteenth and fourteenth centuries, and the troubadour and trouvere repertories.
Available Format: Book
Hedy Law; Boydell & Brewer; Hardback
In musical settings of pantomimes in French operas and instrumental works, leading composers of the time - Rameau, Rousseau, Gluck, and Salieri - used pantomime as a type of expressive dance and acting style that marked an aesthetic rupture between Louis XIV's absolutist governance and the Enlightenment ideals of free expression. Placing pantomime in the intellectual context of the Enlightenment, this book explains how composers helped develop thinking and feeling subjects in pre-Revolutionary France.
Available Format: Book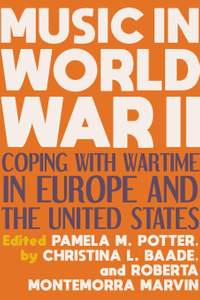 Indiana University Press; Paperback
Global conflicts of the twentieth century fundamentally transformed not only national boundaries, power relations, and global economies, but also the arts and culture of every nation involved. An important aspect of these conflicts is that they have unique musical soundtracks. This book explores how music and sound took on radically different dimensions in the United States and Europe before, during, and after World War II.
Available Format: Book
David Milsom; Boydell & Brewer; Hardback
This book discusses key issues nineteenth-century violin performing practices. It deals with a number of well-known problems concerning Romantic performance including the widely perceived 'gap' between scholarship and the act of performance. It ends by looking to the future and suggesting practical ways for violinists to adopt what has been discussed in the text.
Available Format: Book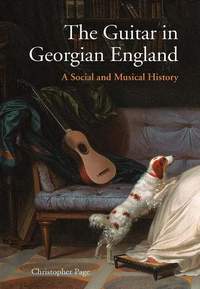 Christopher Page; Yale University Press; Hardback
This book is the first to explore the popularity and novelty of the guitar in Georgian England, noting its impact on the social, cultural, and musical history of the period. The instrument possessed an imagery as rich as its uses were varied. Christopher Page presents entirely new scholarship in order to place the guitar within a multifaceted context.
Available Format: Book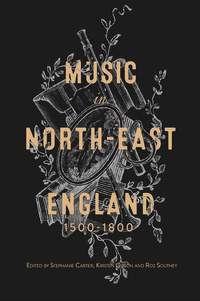 Boydell & Brewer; Hardback
This book provides a wide-ranging exploration of musical life in the North-East of England during the early modern period, contributing to a growing number of studies concerned with developing a nationwide account of British musical culture. By defining the North-East in its widest sense, it illuminates localised differences between distinct musical cultures in urban centres and rural locations, and situates regional musical life in broader national and international contexts.
Available Format: Book
Opera & World Music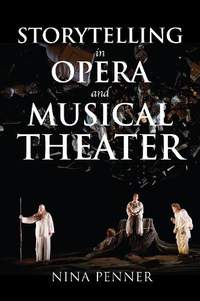 Nina Penner; Indiana University Press; Paperback
Through examples from opera's origins to contemporary musicals, this book examines the roles of character-narrators and how they differ from those in literary and cinematic works, how music can orient spectators to characters' points of view, how being privy to characters' inner thoughts and feelings may evoke feelings of sympathy or empathy, and how performers' choices affect not only who is telling the story but what story is being told.
Available Format: Book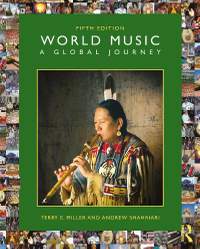 Terry Miller & Andrew Shahriari; Routledge; Paperback
This book, now available in a fifth edition, explores the diversity of musical expression around the world. Supported by a strong pedagogical framework, and fortified by in-depth studies of varied musical traditions, it provides historical and cultural overviews of the world's seven continents.
Available Format: Book
Music Education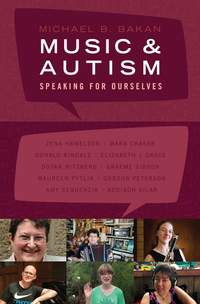 Michael B. Bakan; Oxford University Press; Paperback
Ethnomusicologist Michael Bakan engages in conversations with ten unique and fascinating individuals who share two basic things in common: an autism spectrum diagnosis and a life in which music is central. The result is a profound yet accessible exploration of how people make and experience music, and of why it matters to them that they do.
Available Format: Book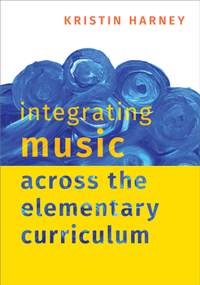 Kristin Harney; Oxford University Press; Paperback
This book is designed to support K-5 classroom teachers as they integrate music throughout the elementary curriculum. It contains detailed, practical ideas and examples, including full lesson plans and over 100 teaching ideas and strategies for integrating music with visual art, language arts, social studies, science, and mathematics. Following an overview of the interdisciplinary approach, the remaining chapters explore connections between music and other areas of the elementary curriculum.
Available Format: Book