21st September 2020
 New Publications

,

  New Music Book Publications - 21st September 2020
Welcome to our latest selection of new music books. Our picks this time round include 2021 music diaries from Boosey & Hawkes; two volumes on Richard Wagner - an exploration of Der Ring des Nibelungen, and the latest book from best-selling author of The Rest is Noise, Alex Ross; an updated edition of a biography of JS Bach from the Master Musicians series; the memoirs of celebrated song accompanist, Helmut Deutsch; an introduction to playing the piano from James Rhodes; a companion to more than 400 orchestral works; an historical survey of the Renaissance flute; a collection of essays discussing the concept of rhythm; a guide to singing in Mandarin; and an overview of the life and work of popular song composer, Eubie Blake.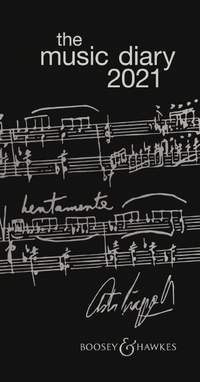 The best-selling diary returns for 2021 with a user-friendly portrait format, extra space for weekend appointments, and birthdays of hundreds of musicians. Forthcoming anniversaries up to 2026 are included, alongside a mini-directory of concert halls, opera houses, festivals, organisations and recording companies, plus a special article on Stravinsky to mark the fiftieth anniversary of his death.
Also available in red or green.
Available Format: Diary
Classical Composers & Performers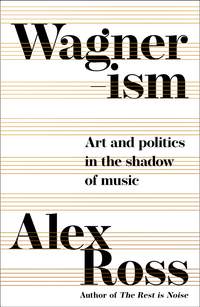 Alex Ross; Fourth Estate; Hardback
Alex Ross, author of The Rest Is Noise, reveals how Richard Wagner became the proving ground for modern art and politics. With a narrative ranging from architecture to the novels of Philip K. Dick, from the Zionist writings of Theodor Herzl to the civil-rights essays of W.E.B. Du Bois, and from O Pioneers! to Apocalypse Now, this book explores what it means to be a Wagnerian. Neither apologia nor condemnation, it is a work of intellectual passion, urging us towards a more honest idea of how art acts in the world.
Available Format: Book
Mark Berry & Nicholas Vazsonyi (editors); Cambridge University Press; Paperback
This volume opens with a concise introduction to both the composer and the Ring. Subsequent chapters focus on musical topics such as Leitmotif and structure, and provide a comprehensive set of character portraits. Further chapters look to the mythological background of the work and the idea of the Bayreuth Festival, as well as critical reception of the Ring, its relationship to Nazism, and its impact on literature and popular culture.
Available Format: Book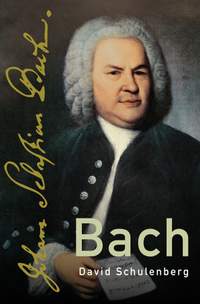 David Schulenberg: Oxford University Press; Hardback
Bach has remained a figure of continuous fascination and interest since the original Master Musicians volume's publication in 1983. Reflecting new biographical information that has only emerged in recent decades, this new edition contributes to an ongoing scholarly conversation about Bach with clarity and concision. Dispensing with biographical minutiae and more closely examining the interplay between his life and his music, it presents a grounded and refreshing new framing of a masterful composer.
Available Format: Book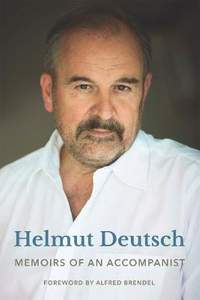 Helmut Deutsch; Kahn & Averill; Paperback
During a career spanning more than fifty years, pianist Helmut Deutsch has accompanied singers including Ian Bostridge, Grace Bumbry, Diana Damrau, Brigitte Fassbaender, Jonas Kaufmann, Thomas Quasthoff, Peter Schreier, and Anne Sofie von Otter. Translated from the German by Richard Stokes, this memoir describes, with humour, honesty and intelligence, his journey from unknown repetiteur to one of the most refined and sought-after accompanists of the modern era.
Available Format: Book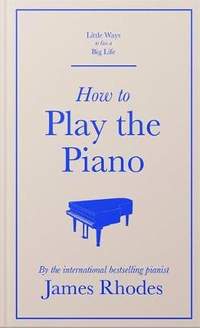 James Rhodes; Quercus; Hardback
Learn to play one of Bach's most exquisite preludes in just six weeks, even if you have never played the piano before. Pianist James Rhodes promises that it gives anyone with a piano or an electric keyboard and just 45 minutes a day the tools they need to learn to play Bach's Prelude No. 1 in C Major, even if they have never even touched a piano before. This inspirational book is guaranteed to soothe the mind, feed the soul and unleash creative powers we didn't know we still had.
Available Format: Book
Music History & Theory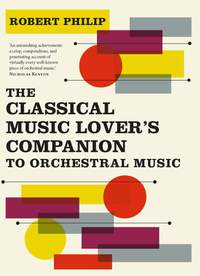 Robert Philip; Yale University Press; Paperback
Covering 400 works by sixty-eight composers from Corelli to Shostakovich, this engaging companion explores the most frequently performed works, including symphonies, concertos, overtures, suites, and ballet scores. It identifies key features in each work, and includes background and biographical information on each composer.
Available Format: Book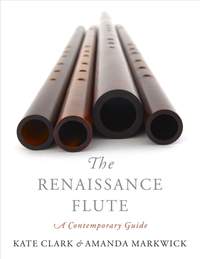 Kate Clark & Amanda Markwick; Oxford University Press; Paperback
The renaissance flute, with its rich history, stunning repertoire, and mellow tone, has attracted a significant following. This guide covers all of its aspects, from practicalities such as buying and maintaining an instrument, to actual music for solo and group performance, and theory designed to improve the understanding and playing of renaissance polyphony.
Available Format: Book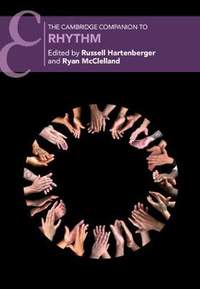 Russell Hartenberger & Ryan McClelland (editors); Cambridge University Press; Paperback
One of the defining aspects of music is that it exists in time. From clapping to dancing, toe-tapping to head-nodding, the responses of listeners capture the immediacy and significance of the musical beat. This companion explores the richness of musical time through a variety of perspectives, including chapters on music perception, visualising rhythmic notation, composers' writings on rhythm, and rhythm in jazz, rock, and hip-hop.
Available Format: Book
Jazz, Popular, & World Music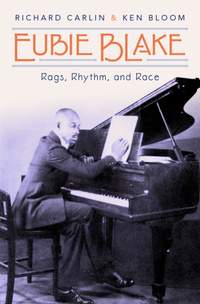 Richard Carlin & Ken Bloom; Oxford University Press; Hardback
A new biography of one of the key composers of twentieth-century American popular song and jazz, this book illuminates Eubie Blake's little-known impact on over 100 years of American culture. It not only traces Blake's extraordinary life and accomplishments, but also examines the professional and societal barriers confronted by black artists from the turn of the century up to the 1980s.
Available Format: Book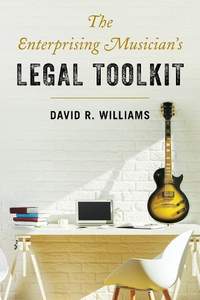 David R. Williams; Rowman & Littlefield; Paperback
This book provides detailed advice to musicians on designing and launching their creative enterprise, remaining accountable to themselves through goal-setting, confidently engaging in entrepreneurial collaboration, and making money through the use of their work while protecting their intellectual property rights and other interests.
Available Format: Book
Music Education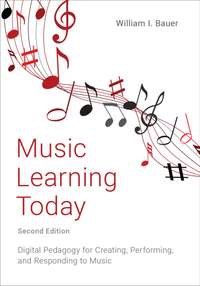 William Bauer; Oxford University Press; Paperback
This book offers an approach to conceptualising and utilising technology as a tool for music learning. Designed for use by pre- and in-service music teachers, it provides the essential understandings required to become an adaptive expert with music technology, creating and implementing lessons, units, and curriculum that take advantage of technological affordances to assist students in developing their musicianship.
Available Format: Book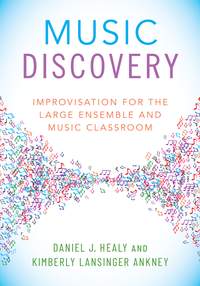 Daniel J. Healy & Kimberley Lansinger Ankney; Oxford University Press; Paperback
Improvisation is a boundless and exciting way to experience music, especially for students. This practical volume offers a guide for teachers on how to productively incorporate it in the classroom. All activities are flexibly designed in styles ranging from modern classical to pop, and teachers can spend anywhere from five minutes to an entire term on a single activity, in a variety of environments and ensembles.
Available Format: Book