7th August 2020
New Release Round-up

,

Jazz New Release Round-Up - 7th August 2020
For this week's new release round-up, we'll be highlighting the debut record from young UK trumpeter James Copus, as well as the sophomore record from Norwegian saxophonist Cecilie Grundt. We also have a record of melodic free jazz from the trio of Viola Falb, Bernd Satzinger and Mark Holub, as well as some driving, conscious jazz from Immanuel Wilkins, and finally the latest from international power trio Pericopes+1.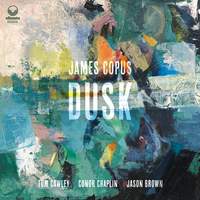 UK trumpeter James Copus has played for everyone from Jacob Collier to James Bay to Boy George, and has become a greatly demanded sideman in the UK scene. Copus' original music is very much entrenched in the history of bebop, and his debut record Dusk on Ubuntu has been much anticipated, though there's plenty of modern influences thrown into the mix as well. 'From the Source' is almost reminiscent of 80's prog rock with its rising, tense synthesisers, while tunes like 'Yearning' and 'Early Hours' showcase more of this old-school love. Tom Cawley provides us with both piano and sweeping synth textures, Conor Chaplin gives us some subtle bass accompaniment and pops up for a solo spot on 'Yearning', while a standout addition to the quartet is drummer Jason Brown of American trumpeter Ambrose Akinmusire's band.
Available Formats: MP3, FLAC, Hi-Res FLAC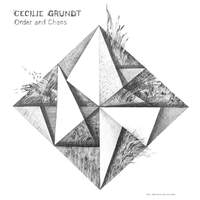 The second album from saxophonist Cecilie Grundt, after 2019's Contemporary Old School. Recorded shortly after the release of her last album, and rather than featuring the members of her usual quintet, Grundt plays alongside pianist Vigleik Storaas, bassist David Andersson and drummer Martin Heggli Mellem. The quartet as a whole has a tight sense of rhythm and don't miss a beat, while Grundt's solos are placed tastefully amongst her ensemble without drowning them out. Reflecting the album title, as well as the contrast between the clean geometry and 'chaos' of nature in the artwork, Grundt utilises both dissonance and melody to bring order from the disparity.
Available Formats: MP3, FLAC, Hi-Res FLAC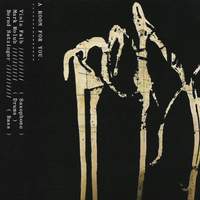 Viola Falb, Bernd Satzinger & Mark Holub
Formed at a live performance at Swiss festival Jazzwerkstatt, A Room for You is the debut recording by the trio consisting of saxophonist Viola Falb, bassist Bernd Satzinger and drummer Mark Holub. Released last week on Slam Productions, Falb, Satzinger & Holub's first offering as a trio is some rather controlled and melodic free jazz; while absolutely entrenched in the freedom and experimentation of the genre, there's careful peppering of melodic and rhythmic content that sees the tunes breaking through the cacophony, and giving the trio a unique voice.
Available Format: CD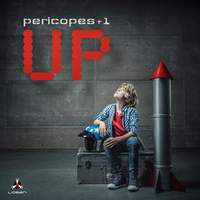 The third release from international jazz power trio Pericopes+1, consisting of Alessandro Sgobbio (piano, Rhodes and electronics), Emiliano Vernizzi (tenor sax and electronics) and Nick Wight (drums), the trio find themselves split between Milano, Paris and New York. Despite a fairly orthodox and straightforward arrangement, the three's sound is dynamic and modern, augmented with subtle use of electronic sounds. With the motivation of the record being hopefulness and positive change (perhaps needed with the year the world has been having), Pericopes+1's sound is driving, melodic and decisive.
Available Formats: CD, MP3, FLAC, Hi-Res FLAC