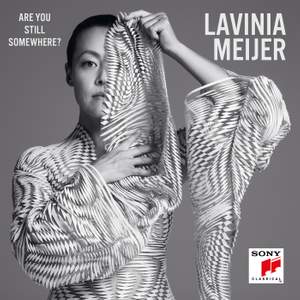 Are You Still Somewhere?
Lavinia Meijer (harp), feat. Pieter de Graaf & Iggy Pop
The album's title implies loss and loneliness and, yes, much of it does have a feel of sitting in an empty room staring bleakly into space. Aside from brief moments from the likes of Preisner...

— More…
Contents
Lavinia Meijer: Showing Me
Alexandra Stréliski: Plus tôt
Preisner: Les Marionnettes
Lavinia Meijer: Are You Still Somewhere?
Lavinia Meijer: Another Lonely Night
Lambert: Stay in the Dark
Lavinia Meijer, Pieter de Graaf: DAMnation
Lavinia Meijer feat. Pieter de Graaf, Lavinia Meijer
Lavinia Meijer: Mom & Dad
Lavinia Meijer feat. Iggy Pop, Lavinia Meijer