John Wilson's fame rests on his orchestra, who have become enormously popular with audiences for their glorious evocations of the sound of Hollywood and Broadway. Discs featuring Irving Berlin, Rodgers and Hammerstein and Cole Porter have been roaring successes, and their concerts are always among the top-sellers at the BBC Proms.
Further Reading:
John Wilson
30th January 2020
The British conductor talks to James about his new ensemble and their first two recording projects of music by Korngold plus a selection of French orchestral works.
30th August 2019
John Wilson and the Sinfonia of London show their impressive credentials when it comes to the music of Korngold, with a thrillingly-performed account of the Symphony in F sharp.
Recent Best Sellers:
John Wilson
New Releases:
John Wilson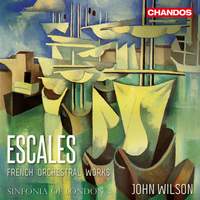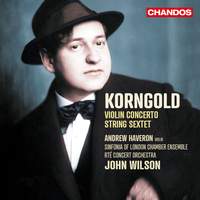 Future Releases:
John Wilson