8th September 2022
 Interview

,

  Martin Roscoe on Beethoven's Hammerklavier
Martin Roscoe's Beethoven sonata cycle goes out with a bang, with the final volume constructed around the formidable Hammerklavier, Op. 106. Opp. 79 and 90 in G major and E minor provide a welcome contrast to its intimidating intensity – but why these two sonatas in particular?
I spoke to Martin to ask how you solve the puzzle of deciding which sonatas to perform in which instalment, and what the new ABRSM edition (available below) makes possible.
Among the three sonatas you've recorded here to conclude your Beethoven cycle is the relatively light, even humorous, Op. 79 in G major. How much of that lightness of spirit do you find in his piano works – should we be visualising Beethoven with a smile, rather than the popularly-imagined frown?
I think Beethoven manages to encompass every aspect of humanity in his piano sonatas. He has a lot more lightness and humour than most other great composers, in fact (Haydn and Debussy excepted!)
Assembling the complete cycle on disc must have been quite a tricky jigsaw puzzle, juggling practicalities with aesthetics – why did it end up being Op. 79 and Op. 90 that you placed alongside the Hammerklavier on this final volume?
It was a very tricky jigsaw puzzle, which was solved mostly by the producer of the discs, Mike George, who has enormous experience of programming through his work at the BBC. I think it was an inspired choice to include the lightness of Op. 79 with the intimacy and conciseness of Op. 90 as a contrast to the mighty Op. 106.
The Hammerklavier is a byword for technical and physical difficulty – demanding and exhausting. Piano cosntruction, technique and composition have of course move on over the two centuries since it was written; do you think it still holds its own as one of teh foremost peaks for pianists to conquer?
It most certainly does! I had never programmed it in concert earlier in my career and it was a huge challenge from every point of view. I did manage to perform it a few times just before recording it. It was daunting to say the least, but it was a challenge well worth the effort!
You performed this cycle using the ABRSM's recent new complete edition, edited by Barry Cooper – how did this edition contribute to the process of preparing and recording the sonatas?
This new ABRSM edition was a breakthrough in terms of the depth of scholarship when it first appeared and I learned an enormous amount from the detailed notes which accompany it. I didn't follow every single suggestion but I was very happy to use it as a basis for the recordings.
After a complete Beethoven cycle, what comes next? Can you tell us anything about your future plans in the studio?
There are two recordings of major works by Schubert waiting to be edited, and there are another four planned. Also, a "live" Chopin recital and a Brahms disc will appear fairly soon.
Martin Roscoe's complete Beethoven cycle is now available on the Deux-Elles label.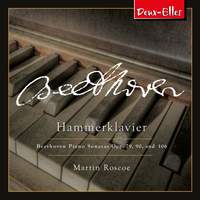 Martin Roscoe (piano)
Available Formats: CD, MP3, FLAC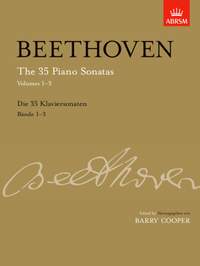 Editor: Cooper, Barry
Available Format: Sheet Music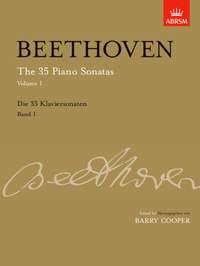 Editor: Cooper, Barry
Available Format: Sheet Music/CD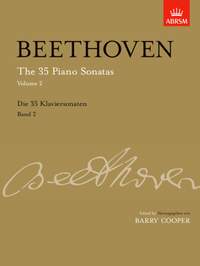 Editor: Cooper, Barry
Available Format: Sheet Music/CD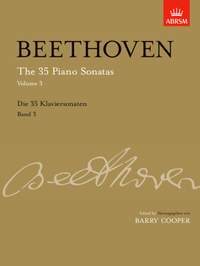 Editor: Cooper, Barry
Available Format: Sheet Music/CD