UPDATE: Royal Mail have now resumed shipments on ALL International services but delays should be expected, please choose FEDEX if your order is urgent.
22nd March 2021
Obituary

,

Yevgeny Nesterenko (1938-2021)
The Russian bass Yevgeny Nesterenko, who was particularly acclaimed as Boris Godunov, has died aged 83.
Born in Moscow in 1938, Nesterenko studied at the Leningrad Civil Engineering Institute and worked in architectural engineering before pursuing a career as a singer; he made his operatic debut in 1962 as Prince Gremin in Tchaikovsky's Eugene Onegin at the Maly Opera, graduating from the Leningrad Conservatory three years later.
His long association with the Bolshoi Theater began in the early 1970s, after taking the Gold Medal at the Fourth Moscow International Tchaikovsky Competition; his first appearance at the theatre was in Glinka's Ruslan and Ludmila, and shortly afterwards he became one of the first Russian singers to appear in a major role at La Scala, when the company toured with Mussorgsky's Boris Godunov. The tormented Tsar would become one of Nesterenko's signature-roles both at home and abroad, and in 1981 he was awarded the 'Golden Viotti' medal for his interpretation; his depiction of another conflicted ruler, Verdi's Attila, earned him the Giovanni Zenatello Prize a few years later following a production at the Arena di Verona.
Nesterenko's principal roles at the Bolshoi (which remained his base throughout his long international career) included Dosifei in Khovanschina, Glinka's Ivan Susanin, Kutuzov in Prokofiev's War and Peace, and both Khan Konchak and the title-role in Borodin's Prince Igor. His extensive non-Russian repertoire encompassed Don Basilio in Il barbiere di Siviglia (with which he made his Covent Garden debut in 1978), the title-role in Donizetti's Don Pasquale, Méphistophélès in Gounod's Faust, Vodník in Dvořák's Rusalka, and Verdi's Filippo and Grand Inquisitor (Don Carlo), Zaccaria (Nabucco), and Ferrando (Il Trovatore).
He also premiered a number of significant concert-works, including Shostakovich's Suite on Verses of Michelangelo (which he recorded in both its original version for voice and piano and the composer's own orchestration, with Shostakovich's son conducting), and songs by Georgy Sviridov and Otar Taktakishvili. He held teaching positions in Moscow and Vienna, sat on the juries of numerous high-profile international competitions, and was a prolific writer on the art of singing: his publications include My Way of Working with Singers and Reflections on the Profession.
Nesterenko died in Vienna on 20th March after contracting COVID-19.
Yevgeny Nesterenko - a selected discography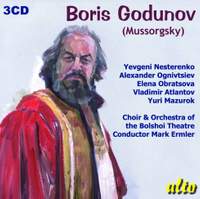 Yevgeny Nesterenko (Boris), Elena Obraztsova (Marina), Anatoli Babikin (Pimen), Vladimir Atlantov (Grigory/False Dmitri), Artur Eisen (Varlaam), Yuri Mazurok (Rangoni), Konstantin Lisovsky (Shuisky), Olga Teruchnova (Fyodor), Elena Shkolnikova (Xenia), Larissa Nikitina (Hostess)
Choir and Orchestra of the Bolshoi Theatre, Mark Ermler
Available Format: 3 CDs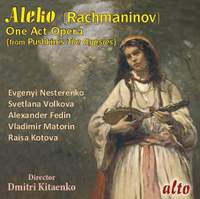 Yevgeny Nesterenko (Aleko), Alexander Fedin (Young Gypsy), Vladimir Matorin (Old Man), Svetlana Volkova (Zemfira), Raisa Kotova (Old Gypsy Woman)
USSR TV and Radio Large Chorus & Moscow Philharmonic Symphony Orchestra, Dmitri Kitaenko
Available Format: CD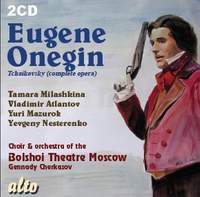 Tamara Milashkina (Tatyana), Vladimir Atlantov (Eugene Onegin), Yuri Mazurok (Lensky), Yevgeny Nesterenko (Gremin)
Choir & Orchestra of the Bolshoi Theatre, Gennady Cherkasov
Available Format: 2 CDs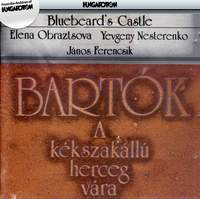 Yevgeny Nesterenko (Bluebeard), Elena Obraztsova (Judith), Gabor Lehotka (organ)
Hungarian State Opera Chorus, Hungarian State Opera Orchestra, Janos Ferencsik
Available Formats: MP3, FLAC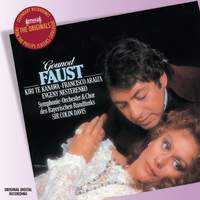 Francisco Araiza (Faust), Kiri Te Kanawa (Marguerite), Yevgeny Nesterenko (Méphistophélès), Andreas Schmidt (Valentin), Pamela Coburn (Siébel), Marjana Lipovsek (Marthe), Gilles Cachemaille (Wagner)
Symphonie-Orchester & Chor des Bayerischen Rundfunks, Sir Colin Davis
Available Formats: MP3, FLAC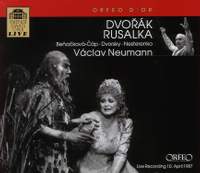 Gabriela Benackova-Cap (Rusalka), Yevgeny Nesterenko (Water Goblin), Peter Dvorsky (Prince), Eva Randova (Foreign Princess/Jezibaba), Alexander Maly (Hunter), Noriko Saski (First Naiad), Gabriele Sima (Second Naiad), Margareta Hintermeier (Third Naiad)
Chor und Orchester der Wiener Staatsoper
Available Formats: 2 CDs, MP3, FLAC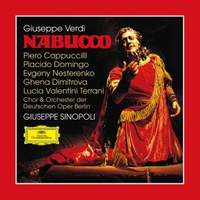 Piero Cappuccilli (Nabucco), Plácido Domingo (Ismaele), Yevgeny Nesterenko (Zaccaria), Ghena Dimitrova (Abigaille), Lucia Valentini Terrani (Fenena)
Deutsche Oper Berlin, Giuseppe Sinopoli
Available Format: 2 CDs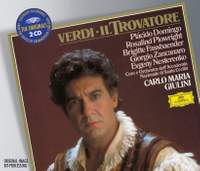 Plácido Domingo (Manrico), Rosalind Plowright (Leonora), Brigitte Fassbaender (Azucena), Giorgio Zancanaro (Luna), Yevgeny Nesterenko (Ferrando)
Coro e Orchestra dell'Accademia Nazionale di Santa Cecilia, Carlo Maria Giulini
Available Formats: MP3, FLAC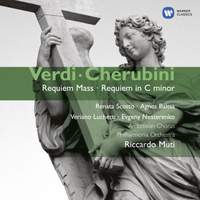 Renata Scotto (soprano), Agnes Baltsa (mezzo), Veriano Luchetti (tenor), Yevgeny Nesterenko (bass)
Philharmonia Orchestra & Ambrosian Chorus, Riccardo Muti
Available Formats: MP3, FLAC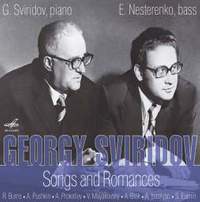 Yevgeny Nesterenko (bass), Georgy Sviridov (piano), Valentine Zverev (flute)
Available Format: CD