Latest update: COVID-19 Shipping Delays. Presto is committed to the health and well-being of our staff. Our warehouse team are currently working hard to ensure your order is despatched as quickly as possible. Unfortunately you may experience slight delays as some deliveries are taking longer than usual. Thank you
29th December 2020
 Box Set Selections

,

  Boxed Set Selections - December 2020
December heavyweights include Richard Bonynge's complete ballet recordings on Decca, a bargain box of four Mozart operas from Sir Charles Mackerras, a celebration of Sir Adrian Boult's relationship with the London Philharmonic Orchestra, and a comprehensive anthology of harp concertos on Brilliant Classics, featuring composers from Albrechtsberger to Alwyn.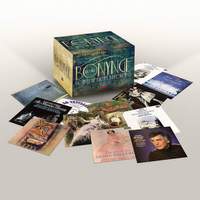 Released to mark the Australian conductor's ninetieth birthday in September, this 45-CD original jacket collection features music from ballets by Adam, Massenet, Minkus, Burgmüller, Auber and Offenbach (many of which Bonynge was responsible for reviving), dance sequences from operas including Manon, Les Troyens, La Favorite and Faust, and cello concertos by Massenet, Auber and Popper.
Available Format: 48 CDs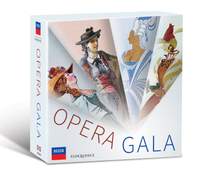 This 20-CD collection consists of excerpts from 28 Decca recordings (chiefly highlights albums) made between 1954 and 1996; stand-outs include snapshots of Joan Sutherland as Cleopatra and Hanna Glawari, Marilyn Horne as Carmen and Cornelia, Birgit Nilsson as Salome, Aida, Isolde and Brünnhilde, Lisa della Casa as Arabella, Ariadne and the Countess in Capriccio, and Nicolai Ghiaurov as Boito's Mefistofele.
Available Format: 20 CDs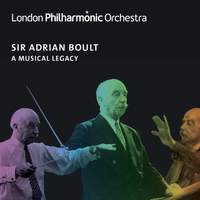 London Philharmonic Orchestra, Sir Adrian Boult
This five-disc collection celebrating the long association between Boult and the LPO (which he served as principal conductor from 1950 to 1957 and continued to work with regularly until his retirement in 1978) includes symphonies by Elgar, Vaughan Williams and Beethoven, ballet music by Holst and Delibes, and works by Bartók, Arnold, Stanford, Gershwin, Bax and Butterworth.
Available Format: 5 CDs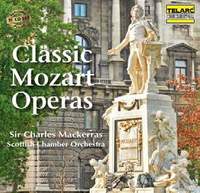 Scottish Chamber Orchestra, Sir Charles Mackerras
This 11-CD set brings together the studio recordings of Le nozze di Figaro, Così fan tutte, Don Giovanni and Die Zauberflöte which Mackerras made in the 1990s; singers include Felicity Lott, Nuccia Focile, Barbara Hendricks, Christine Brewer, Jerry Hadley, Thomas Allen, and Alessandro Corbelli.
Available Format: 11 CDs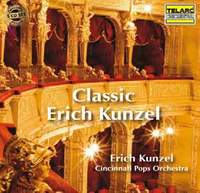 Nicknamed 'The Prince of Pops' by the Chicago Tribune, Kunzel was appointed music director of the newly-created Cincinnati Pops Orchestra in 1977 and remained in the position until his death in 2009. This set brings together five of their best-selling albums: Ein Straussfest, Pops Plays Puccini, Verdi Without Words, 1812 Overture & Wellington's Victory, and Ravel: Bolero.
Available Format: 5 CDs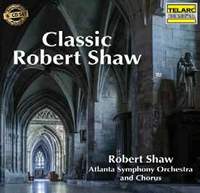 Atlanta Symphony Orchestra & Chorus, Robert Shaw
Shaw served as music director of the Atlanta Symphony Orchestra from 1967 to 1988, and this collection features four of the recordings he made with the Chorus which he founded three years into his tenure: Berlioz's Grande Messe des Morts, Janáček's Glagolitic Mass, Fauré's Requiem, and Dvořák's Stabat Mater.
Available Format: 6 CDs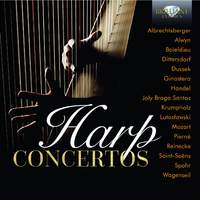 Charlotte Balzereit, Stuttgart Chamber Orchestra, Roberta Alessandrini, Orchestra di Mantova, Sue Blair, Northern Sinfonia
This anthology of seventeen concertante works for harp includes solo concertos by Dittersdorf, Dussek, Krumpholtz, Reinecke, Wagenseil, Boieldieu and Ginastera, double concertos by Mozart, Spohr, Alwyn and Lutosławski, Saint-Saëns's Morceau de concert, Pierné's Concertstück, and Joly Braga Santos's Variacoes concertantes.
Available Format: 5 CDs