25th August 2020
 Box Set Selections

,

  Boxed Set Selections - August 2020
August heavyweights include the first international release of the Smetana Quartet's Beethoven cycle from the 1970s and 80s, a 75th-birthday tribute to Itzhak Perlman on RCA/Columbia, and a collection of ten operas from the Salzburg Festival on DVD and Blu-ray.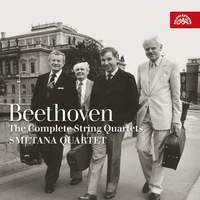 Recorded between 1974 and 1985 and originally released on Nippon Columbia, the Czech string quartet's complete Beethoven cycle (including the Grosse Fuge) here receives its first release outside Japan; the set is digitally remastered from the original analogue tapes, and includes a voucher for download in Hi-Res 24 bit/192 kHz.
Available Format: 7 CDs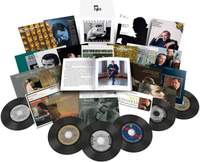 The Remastered Columbia Recordings
Drawn from the mammoth Glenn Gould Remastered collection issued in 2015, this 30-CD box brings together all of the Canadian pianist's Bach recordings for Columbia, opening with the original remastered version and re-channelled for stereo version of the 1955 Goldberg Variations; includes facsimile LP- and CD sleeves, and full discographical notes.
Available Format: 30 CDs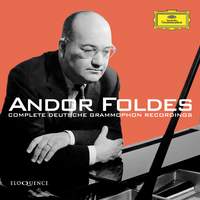 As well as his complete recordings for the Yellow Label, this 19-CD set also incorporates the Hungarian pianist's early recordings for French Polydor (Prokofiev and Bartók) and Mercury (Grieg and Schumann). Repertoire also includes a substantial selection of Beethoven sonatas, Mozart, Liszt and Rachmaninov concertos with the Berliner Philharmoniker, music by Copland, Barber and Virgil Thomson, and most of Bartók's major solo piano works.
Available Format: 19 CDs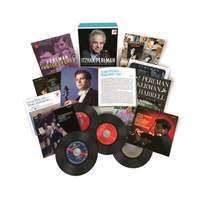 The great Israeli-American violinist turns 75 on 31st August, and this 18-CD set gathers together all of the recordings which he made for RCA and CBS/Sony between 1965 and 2012, including the Prokofiev sonatas with Vladimir Ashkenazy, the Brahms sonatas with Daniel Barenboim, Mozart duos with Pinchas Zukerman, the Cinema Serenade albums with John Williams, and the complete soundtracks of Memoirs of a Geisha and Yimou Zhang's Hero.
Available Format: 18 CDs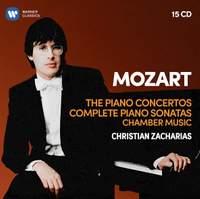 Christian Zacharias (piano)
This anthology of stereo recordings from 1981-1995 includes Piano Concertos Nos. 5-27 (with David Zinman, Günter Wand, and Sir Neville Marriner), the complete piano sonatas, the Quintet for Piano and Winds (with the Bläserensemble Sabine Meyer), and the two Piano Quartets (with Tabea and Frank Peter Zimmermann and Tilmann Wick); reviewing the original release of the concertos, Gramophone described Zacharias as a 'reliable, thoughtful and stylish' Mozartian.
Available Format: 15 CDs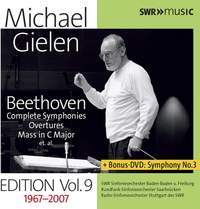 Michael Gielen Edition Vol. 9
As well as the complete symphonies (recorded between 1997 and 2000) and additional live recordings of Nos. 3 from 1970 and 1980, this ninth instalment of SWR's tribute to the late Michael Gielen features recordings of the Consecration of the House, Egmont and Fidelio Overtures, the Mass in C, and Gielen's own orchestral arrangement of the Grosse Fuge; also includes a bonus DVD of the Eroica from 1987.
Available Format: CD + DVD Video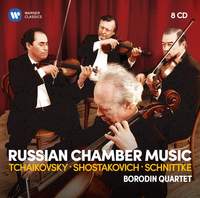 Shostakovich forms the mainstay of this 8CD set of recordings from the first half of the 1990s, with three discs of string quartets plus the Piano Quintet and Piano Trio No. 2; the collection also features music by Borodin, Tchaikovsky, Schnittke, Stravinsky, Glazunov, Shebalin and Vaynberg. Though of course none of the original members remain, the quartet celebrate their 75th anniversary this year.
Available Format: 8 CDs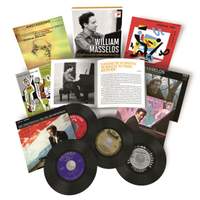 Released to mark the centenary of the American pianist's birth earlier this month, this 7-CD set of the recordings which he made for RCA Victor and Columbia Masterworks between 1950 and 1971, including Charles Ives's Piano Sonata No. 1 (which Masselos premiered in 1949 after Lou Harrison reconstructed it from the original sketches), and music by Paul Bowles, Ben Weber, Justin Dello Joio, Copland, Satie, Brahms and Schumann. Remastered from the original analogue tapes using 24 bit / 192 kHz technology.
Available Format: 7 CDs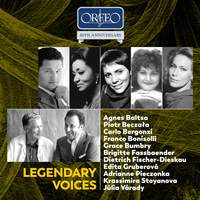 The eleven legendary voices on this 10-CD boxed set are Agnes Baltsa, Grace Bumbry, Franco Bonisolli, Brigitte Fassbaender, Krassimira Stoyanova, Edita Gruberová, Julia Varady, Adrianne Pieczonka, Piotr Beczała, and Carlo Bergonzi and Dietrich Fischer-Dieskau (heard together in scenes from Don Carlo, La forza del destino, I Vespri Siciliani, La bohème and Les Pêcheurs de Perles).
Available Formats: 10 CDs, MP3, FLAC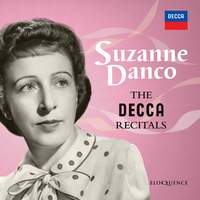 Released to commemorate the twentieth anniversary of the Belgian-born soprano's death, this 8-CD collection features lieder by Schumann, Schubert, Brahms, Wolf and Strauss, mélodies by Debussy, Gounod and Fauré, Berlioz's Les Nuits d'été, cantatas by Bach and Schütz, and opera arias by Mozart, Charpentier, Verdi, Gluck, Massenet, Honegger and more. Much of the material receives its first outing on CD here.
Available Formats: 8 CDs, MP3, FLAC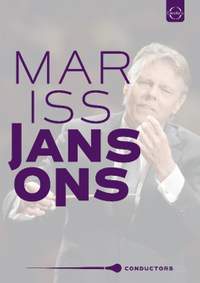 Berliner Philharmoniker, Wiener Philharmoniker, Mariss Jansons
Featuring soloists Nina Stemme, Vadim Repin, Andreas Ottensamer, Emmanuel Pahud and Mikhail Rudy, this set brings together five of the Latvian conductor's most memorable concerts with the Berliner Philharmoniker: Night of Dances and Rhapsodies from 1994 and A Night with the Berliner Philharmoniker from 2002 (both of these from the Waldbühne), a 2000 concert from Suntory Hall Tokyo, and Europakonzerts from Istanbul (2001) and Cyprus (2017). Also includes a concert with the Wiener Philharmoniker from the 2012 Salzburg Festival.
Available Format: 6 DVD Videos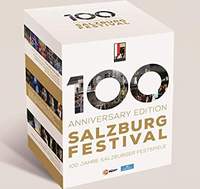 Following last month's 58-CD box on Deutsche Grammophon, celebrations of the Festival's centenary continue with this collection of 10 complete recent productions: Salome, The Makropulos Case, Der Rosenkavalier, Simon Boccanegra, Pique Dame, Fierrabras, Theodora, L'Italiana in Algeri, Die Zauberflöte, and Otello. Artists include Asmik Grigorian, Cecilia Bartoli, Angela Denoke, Matthias Goerne, Christine Schäfer, and Aleksandrs Antonenko.
Available Format: 17 DVD Videos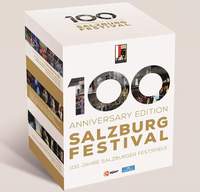 Salome, The Makropulos Case, Der Rosenkavalier, Simon Boccanegra, Pique Dame, Fierrabras, Theodora, L'Italiana in Algeri, Die Zauberflöte, and Otello.
Available Format: 10 Blu-rays