29th July 2020
 Box Set Selections

,

  Boxed Set Selections - July 2020
This month's heavyweights include mammoth centenary celebrations of both Isaac Stern and the Salzburg Festival, a seventy-fifth birthday tribute to Itzhak Perlman on Euroarts, and Delitiae Musicae's complete Monteverdi madrigals on Naxos.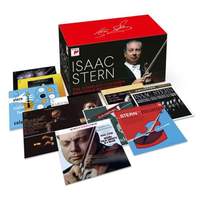 Sony Classical mark the centenary of Stern's birth with this 75-CD collection, comprising almost all the major concertos in the repertoire (including a performance of the Stravinsky with the composer conducting), Mozart, Brahms and Bartók sonatas with Alexander Zakin, piano trios with Leonard Rose and Eugene Istomin, numerous performances with Pablo Casals and his festival ensembles, and a sixtieth-birthday concert with the New York Philharmonic.
Available Format: 75 CDs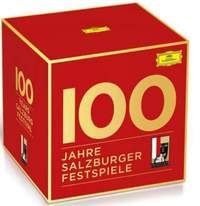 Released to mark the Austrian festival's centenary this year, this 58-CD box covers over seven decades of its history and includes complete operas, orchestral concerts, recitals, and a 1958 recording of the play Jedermann, which is staged in the Cathedral Square every year. Highlights include Strauss's Der Rosenkavalier from Karl Böhm (with Christa Ludwig and Tatiana Troyanos), Verdi's Il Trovatore from Karajan (with Franco Corelli and Leontyne Price), recitals from Grigory Sokolov and Alfred Brendel, and Beethoven's Missa solemnis with Jessye Norman and Plácido Domingo.
Available Format: 58 CDs
Delitiae Musicae, Marco Longhini
Recorded between 2001 and 2019, Longhini's Monteverdi series with his Verona-based ensemble has been described as 'compelling, simultaneously controlled and imaginative' (American Record Guide), 'brilliantly stylish' (BBC Music Magazine) and reaching 'rare heights of early Baroque eloquence' (The Observer). The performances (which include numerous premiere recordings) use authentic uncut editions and employ male voices only.
Available Format: 15 CDs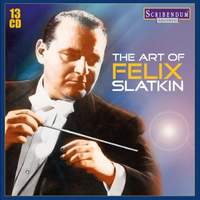 This 13-CD anthology celebrating the legacy of the American violinist and conductor (1915-63) features his Grammy-winning recording of Offenbach's Gaîté Parisienne, a generous selection of military marches and movie themes, and works by JS Bach, Delius, Gershwin, Grofé, Khachaturian, Milhaud, Johann Strauss II, Tchaikovsky and more. Performers include Slatkin's cellist wife Eleanor Aller, the Concerto Arts Orchestra (which Slatkin founded), and the Hollywood Bowl Symphony Orchestra.
Available Format: 13 CDs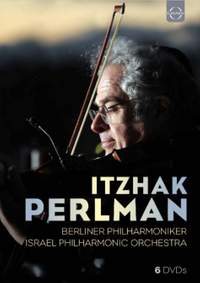 Itzhak Perlman (violin), Berliner Philharmoniker, Israel Philharmonic Orchestra
The great Israeli-American violinist celebrates his 75th birthday next month, and this 6-DVD set marks the occasion with Christopher Nupen's 1978 documentary I know I played every note, two full-length concerts with the Israel Philharmonic, Beethoven's Triple Concerto with Daniel Barenboim and Yo-Yo Ma, the Tchaikovsky concerto with the Philadelphia Orchestra and Eugene Ormandy, and the Brahms and Beethoven concertos with the Berliner Philharmoniker.
Available Format: 6 DVD Videos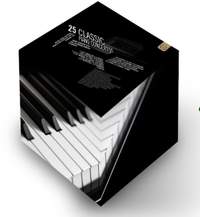 Supplemented by a 260-page book by the young German pianist Leonie Rettig (who also performs Schubert and Liszt on a bonus CD), this 7-DVD box includes Mozart concertos from Daniel Barenboim (directing from the piano), Maria João Pires and Menahem Pressler, Ravel and Shostakovich from Martha Argerich, Grieg from Evgeny Kissin, Rachmaninov from Yefim Bronfman and Denis Matsuev, and Prokofiev from Yuja Wang. Conductors include Pierre Boulez, Paavo Järvi, Sir Simon Rattle, and Claudio Abbado.
Available Format: 7 DVD Videos + 1 CD